Odoo Marketing Automation

What Exactly is Marketing Automation?
Let's start with our definition. Marketing automation is a software platform that streamlines, automates, and measures marketing tasks and workflows. This allows you to be more efficient, increase revenue and grow into a more powerful marketing team.
That's the simple definition. But, what workflows are we talking about? Here are some of the things marketing automation allows you to do more effectively:
Email marketing
Landing page creation
Cross-channel marketing campaigns
Lead generation
Segmentation
Lead nurturing and scoring
Cross-sell and up-sell
Retention
Measuring ROI
Website personalization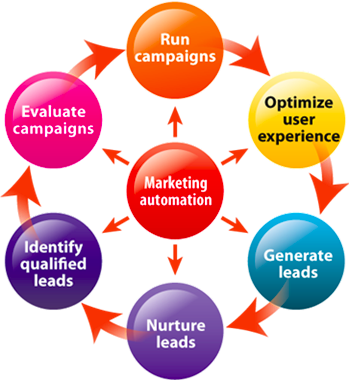 These strategies should all be relatively familiar, but without the right equipment, they can be hard to accomplish. When your marketing team is growing, there comes a point at which you can no longer manage 1:1 connections with customers using the manual tools you have available. That's when automation comes in handy.
When Do You Need Marketing Automation?
Here's a quick test to give you an idea of what marketing automation can do for you. Answer the following questions honestly about your own organization:
Can you identify, track and, engage individual buyers online?
Can you look at a list of customers and prioritize them based on fit and likelihood to buy?
Are you filtering leads based on level of engagement and interest?
Can you measure the revenue contribution of every single one of your marketing campaigns?
Can you do all of these things without wanting to tear your hair out?
No? If you had marketing automation, you could.
What is Pragmatic Marketing Automation Tool?
Marketing automation tool provides you the single window access for digital marketing like social media marketing, email marketing, forms, campaign management, etc.
Login Page: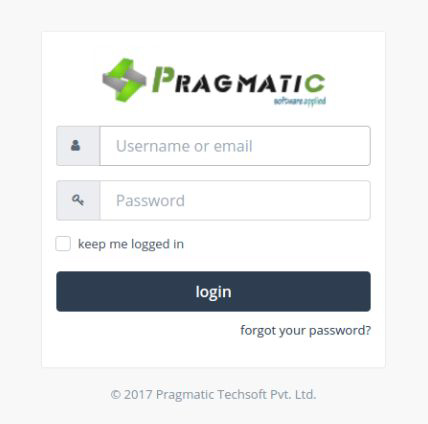 Dashboard
Social Media Marketing
We can integrate automation tool with different social media platforms like: Twitter, Facebook, Instagram, Google+ & LinkedIn.
We can do social monitoring on twitter by tracking hashtags or twitter mentions.
We can find social details of our contacts.
Contact Management
Effortlessly track both anonymous and known contacts.
We can fetch known contacts from social-login and forms. We can distribute contacts on different segments to manage easily.
Email Marketing
Send personalized email to our leads.
Mass mailing without any limits.
Email Template builder with some default template.
We can track clicks, events on our email and accordingly we can follow-up with leads decision.
Forms
Design different forms to collect leads and create contacts.
Perform different functionality on form submission. Like: Send email, Download Assets, Redirect to new page and many more.
Insert this forms on Landing Pages, Focus Items and more.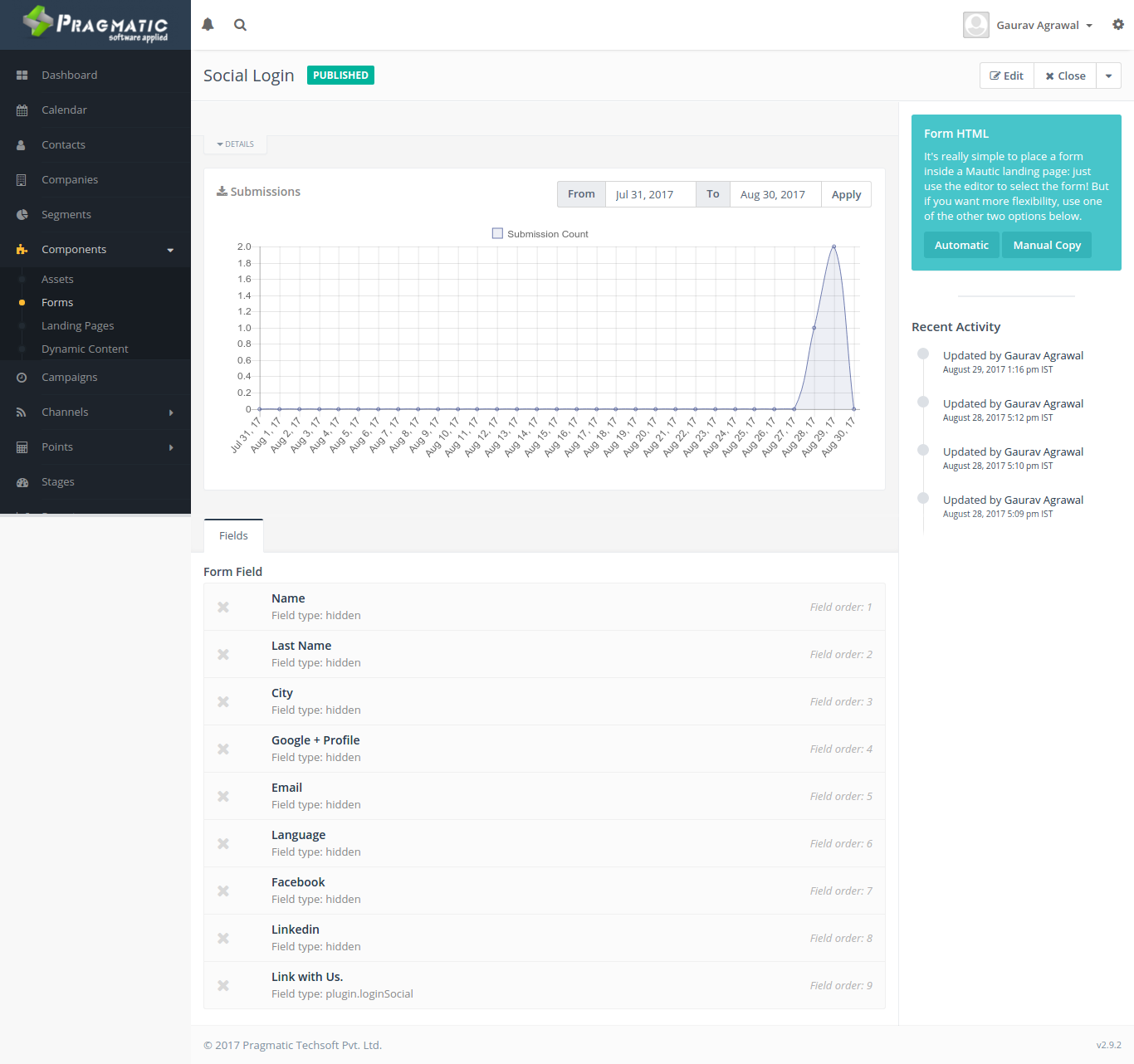 Campaign
Highly configurable, easy to use, flexible campaign builder.
Build a deep & detailed campaign on different events. And schedule different events according to them.
Landing Pages
Landing page builder which will make designing easy.
Insert different functionalities like: social login, social sharing, forms and many more.
Fully responsive design with drag and drop editor.