Odoo 12 : Best ERP till Date taken to Level 12
The much awaited Odoo 12 is finally released! Version 12 not only comes with usability updates and new features, but also comes with brand new modules.
Some of the biggest changes in Version 12 come to the Accounting module, which has been revamped significantly. Other large changes come with a newly introduced Document Management module, to share documents amongst your team, and an IoT (internet of things) module, to manage your IoT devices.
Finally, Odoo now allows multi-website management. This means you can have 2 or more websites with ordering capabilities tied to your ERP backend. This is a huge benefit, especially for eCommerce businesses who want to simplify management of multiple website stores.
Significant Features of Odoo 12
New Dashboards for a better understanding of data.
Monitor your business activities easily thanks to all the views: graph, pivot data, cohort.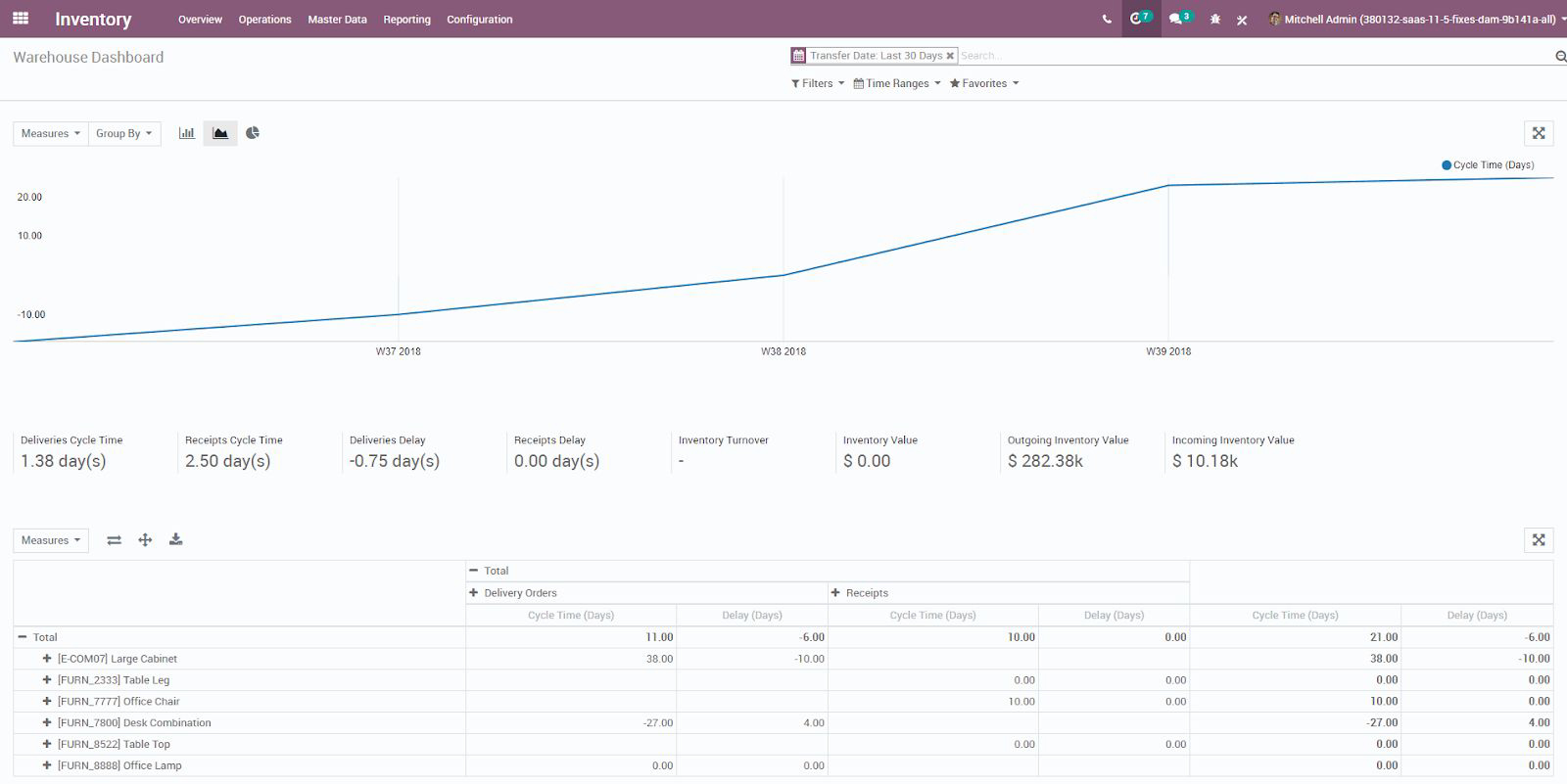 Better Barcodes, Faster processes
Special attention has been brought to the Manufacturing process. Even with large gloves, work orders can be processed simply by using the barcode scanner. A detail that makes a difference for the production team by winning precious seconds at each step!
Managing all your files thanks to the new application: Odoo Documents
With Odoo Documents, you can easily share, send, categorize, archive scanned documents, and generate business documents like vendor bills, vendor refunds, tasks, electronically sign. (more to come in the upcoming versions).
In terms of files, Odoo Documents manages pdfs, images, documents, videos and URLs.
Easily showcast all your products thanks to the new Product Configurator
The website's visitors configurator is integrated into the backend system, which eases the creation of an order and saves time!
Multi-website to boost your revenues
A full-featured multi-website system in your favorite integrated management system. As of Odoo 12, each website can now work in a fully independent way, with its own branding, domain name and content: header & footer, pages, languages, products, blog posts, forum, slides, events, live chat channels, etc.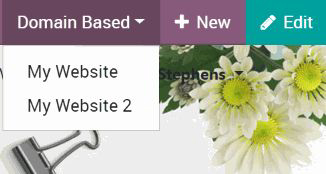 Easy accounting
With Odoo Documents the flow is automated! Once the "Scan to email" button is pressed on your machine, you receive a single pdf file containing all the different invoices in the system. In a click, split the document per supplier. A great feature based on OCR (Optical Character Recognition) helps you to speed up the encoding of each information in the system.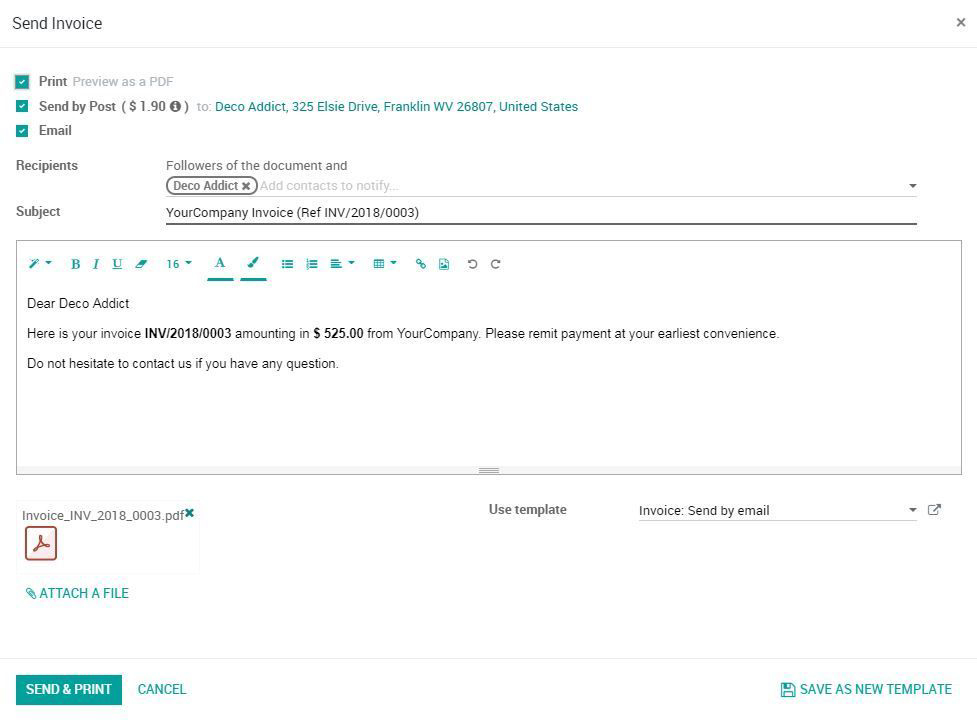 Reports of your choice
The Studio application has some improvements of its own too! Thanks to the new report designer you can customize your reports in a few clicks, literally! Either you create a brand new report, or start from one of Odoo's templates. The choice is yours!
Improving Performance and Robustness
Here's the techie part! Odoo 12 is faster and response time has been reduced thanks to a great performing system for activities such as making a search with many filters, even on a very large database.
Some details have been changed, which makes the system even more robust. The end-user can't delete important data and so it avoids them to break down their own database
And this is just a glimpse of all the incredible features Odoo 12 offers! Read our Odoo 12 page to know more about it!