5 Key Pointers To Know Before Implementing Odoo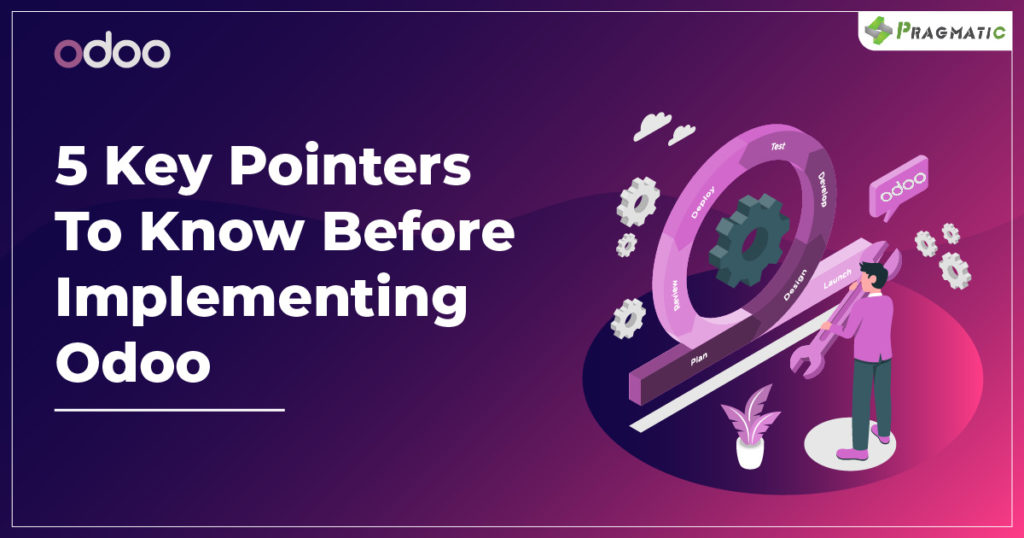 Open-Source Does Not Mean Free
A common misconception is that Open source is equivalent to Free, however that's an incorrect assumption. Odoo is available in two versions, while the Community version is free, the Enterprise version has licensing costs.
Training Needed? – Yes Of Course!
Getting the most out of Odoo will require an in-depth knowledge of its functionalities. Give time to your employees to understand this, train them well as being clueless will result in errors in its operation.
Trust your Odoo Consultant if he says "No"
As Many Business owners have limited knowledge and are easily overwhelmed with the many modules of Odoo, it's essential to trust your Odoo implementation partner when they deny a particular module as it could not be a priority or the right fit for the business and would unnecessarily increase costs. Selecting the right partner hence is vital!
Test before going Live
Odoo upgrades yearly hence testing the system before going live so as to ensure that the current system works well without any bugs or complications to fix later.
Odoo – the Backbone of your business
It's the framework that sets the level for your business to run efficiently, hence understanding and avoiding over customizations would be ideal to enable your systems to run smoothly.
To understand, implement and integrate Odoo in your business is definitely a daunting task. Understanding the functionalities and technical aspects of Odoo minus expertise would surely land you in rubble. 
Quick Tip : A good approach would be to take the help of experts in the field, who will smoothen the operations of your business and ease the workflow.
Pragmatic boasts of its expertise in Odoo from 12+ years having implemented 1000+projects successfully globally. For all your Odoo queries, do not hesitate to get in touch with our functional experts.