What are the features that you can expect with the roll-out of Odoo 14?
Odoo continues to stay relevant to modern-day business demands. It does so by constantly evolving over the years to become a powerful business management software. Its ease of use and short learning curve makes it a favourite among startups and mid-size organizations. They can extract better ROI from every dollar invested in the feature-rich platform.
As a part of its evolving growth story, they had unveiled a roadmap to Odoo 14. They had rolled this out at the 2019 Odoo Experience Event.
In the event, it was clearly mentioned that Odoo 14 would enhance various features.
Now without further ado, let us delve deeper into knowing what all features you can expect from Odoo version 14.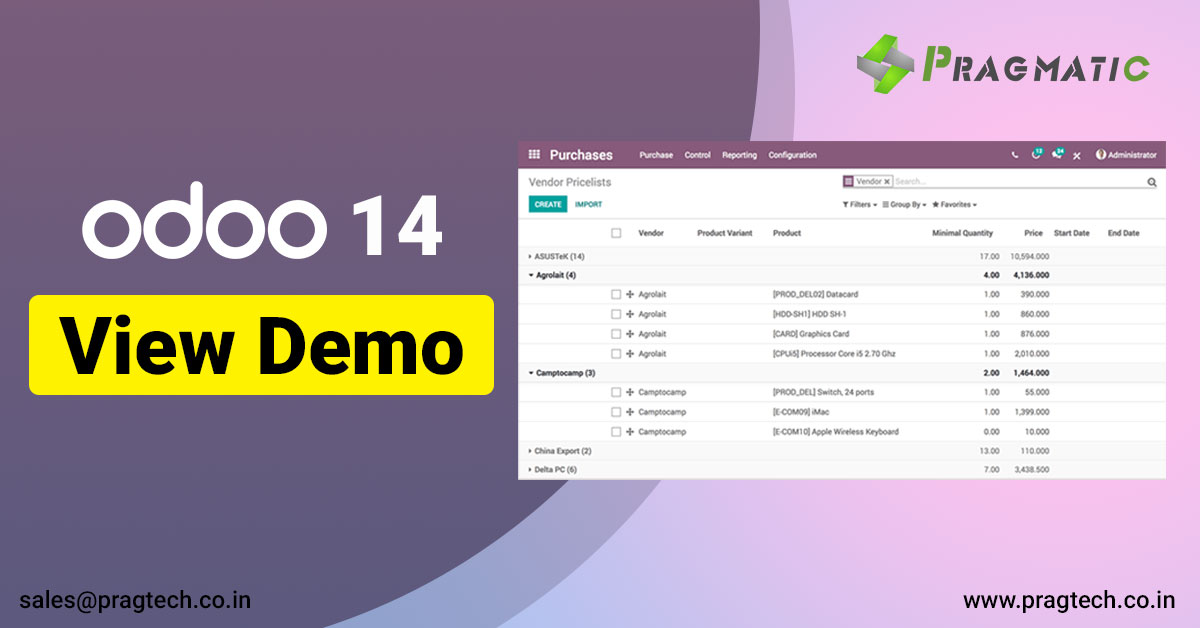 1- Animate the conversation: 
The new update brings in an element of fun to propel user engagement. Yes, you heard that right. With the release of the new version, you will get an option to insert Emoji with the text characters. This way, you can make conversations vibrant and catchy.
2- Price list printing from product list: 
With Odoo version 14, the users will also be granted with an option to print price list along with the intended currency. This can be done from the product list itself. In order to start with the price list, the user will have to choose the products from master data in list view. Then you can proceed with generating a report for it.
3- Product catalogue widget: 
You can expect to find product catalogue widget on your website with the introduction of Odoo version 14. The best thing about it is that it will allow the users to edit the information as they need by using the pre-created templates. Once edited, the users can publish the same on their website easily.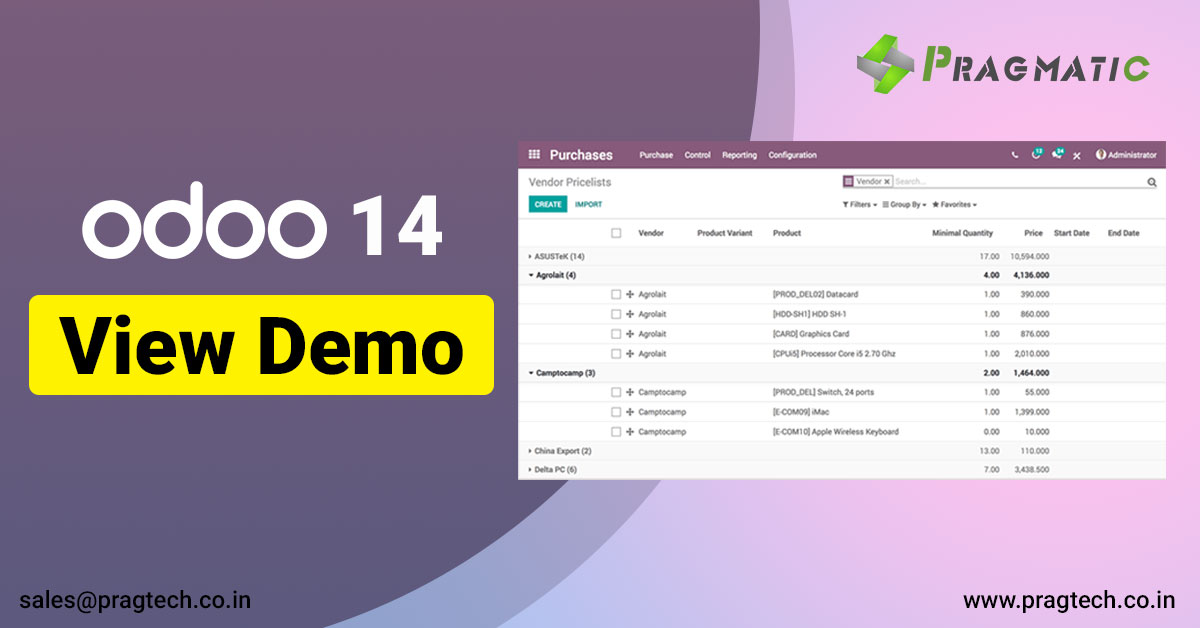 4- Save employee time: 
Most of the features that Odoo V.14 is introducing will directly affect the time. The user will end up saving a lot of time on both simple and intricate tasks. For instance, in previous versions, the sales user was able to add a large list of products for customers with an only quantity of one. But now Odoo has decided to make it simpler by dividing the large clicks.
5- Cross-app integration: 
With the new version, you can expect many new cross-app integration features. You will have the simplicity of integrating various apps with the eCommerce site. You can integrate emails with Odoo studio or integrate documents to any application. This way, you can save time in creating email templates or even managing documents.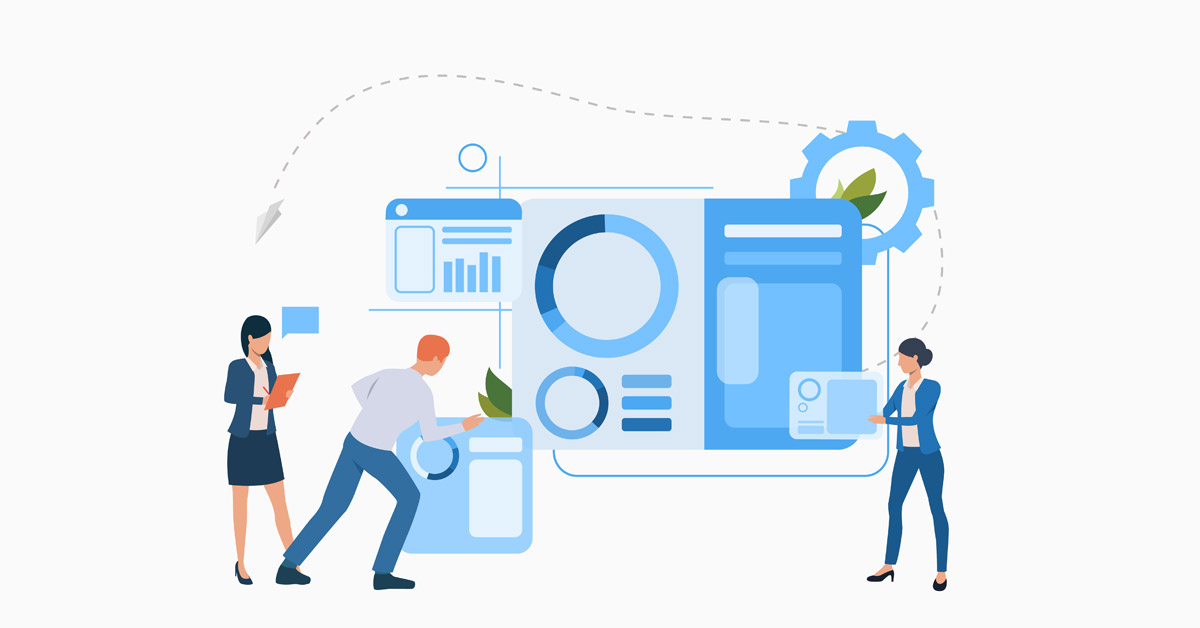 6- Smart warnings: 
There is also the news of the introduction of smart warnings with Odoo Auto-bot in Odoo 14. Like, for instance, if you are an eCommerce business, then Odoo-bot will provide you warnings in regards to the delay in the order or any other warnings that are related to the sales and orders.
7- Framework changes: 
You can also expect the framework refactoring feature in ORM, Python, and JavaScript in the new version. These updates will surely help in smoother development as well as greater performance. With this Virus Cube framework for robbers, you can get greater assistance in new customization in Odoo modules.
8- Summary picking:
With summary picking, you do not have to worry about missing on products or picking one product multiple times while going through the inventory. You can easily use summary picking feature from the new version of Odoo to print an aggregated product pick-list and choose the products from the warehouse hassle-free.
Snippet tools to enhance your website
The new version is not just limited to aiding the users, but it also comes with various tools that can help in enhancing the look of your website. Let us take a look at those:
1- Chart snippet:
The new version brings along a fantastic addition that is chart snippet. With this tool, you can easily display the data in the form charts on your website.
2- Countdown widget:
The next tool that is worthy for your business is the countdown widget. You can use this fantastic tool to boost or manage your product sales. You can even manage the traffic through countdown widget on your e-commerce business.
3- Auto pop up:
With auto pop up, you will get a chance to do an instant view of the promotions and offers that are live on your website for your customers.
4- New data cleaning module:
Worry too much about the duplicate data in your database? Well, thanks to the new update. With the Odoo v.14, you will be introduced with Data cleaning module. This tool will make sure to remove the duplicate data to avoid redundant data.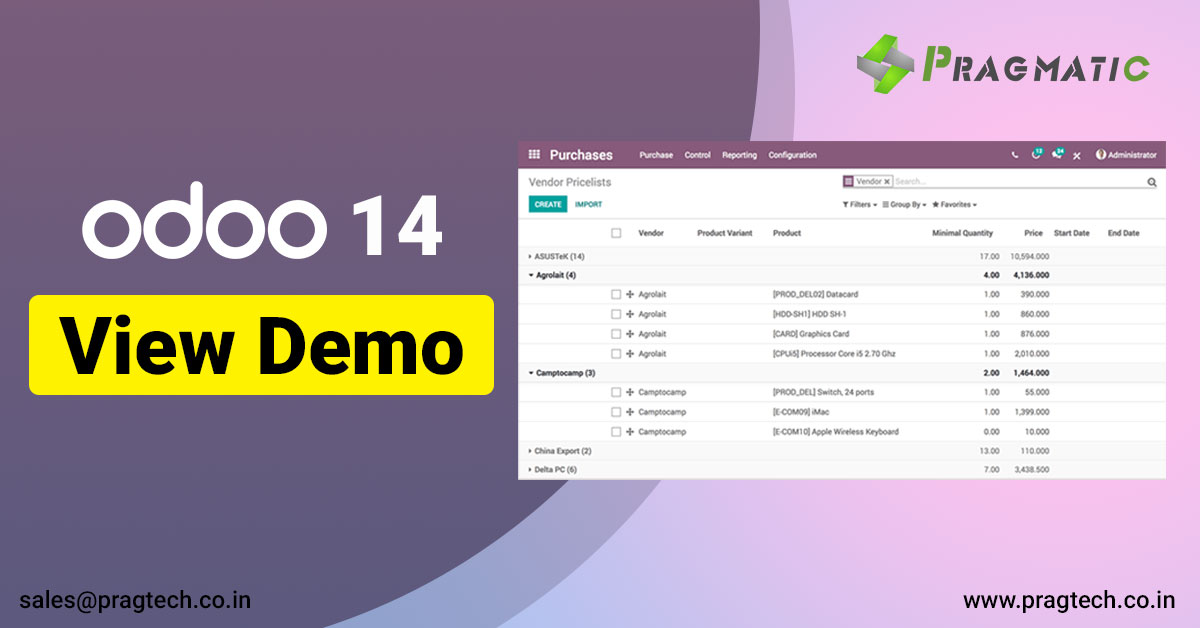 To conclude
It is clear that Odoo has a firm hold on the pulse of the industry demands. These proposed updates will be in sync with the changing business landscape. This will ensure that they stay in line with the developer feedback and user comments on various forums.
You would need a tech expert like Pragmatic to migrate from legacy versions to Odoo 13 and even to the new implementation. We have the right blend of experience and leadership position to assist you with a seamless transition to the latest Odoo version.