AUTOMATE DELIVERIES, SERVE MORE ORDERS WITH ODOO 'DELIVERY DRIVER BOY' SOFTWARE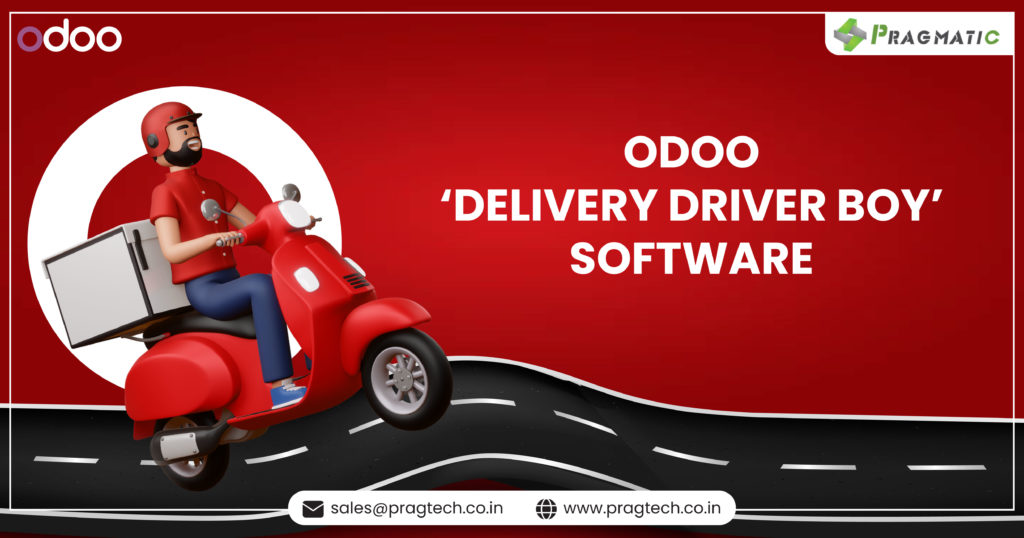 A business that focuses on customer satisfaction earns high revenues. To meet the needs of customers, delivery options are provided by businesses so that they can receive their products at their desired locations. But delivery alone isn't enough every time. It is important that the products are delivered safely and on time.
With Odoo Delivery Driver Boy App, your delivery boy can navigate to the delivery address through the map after accepting the delivery for an order. It will facilitate speedy deliveries, even for those who aren't very familiar with the route. Isn't that cool?
What is Odoo Delivery Driver Boy App?
You can assign orders to delivery boys through Odoo Delivery Driver Boy App. You can also guarantee speedy delivery to your customers. It can be installed on the phones of the delivery boys working for your store. After installing and registering, they will be able to see orders that have been assigned to them by the Odoo admin. Upon receiving an order, they can accept it or reject it. As soon as the order has been delivered to the customer, the delivery boy must mark it as completed in the app.
Not only can deliveries be assigned to delivery boys, but orders can also be managed through the Odoo delivery boy app. If you run a restaurant, grocery store, or any other type of store, you can use this app to manage delivery orders in Odoo and deliver products to your customers on time.
Superior Features of Odoo Delivery Boy App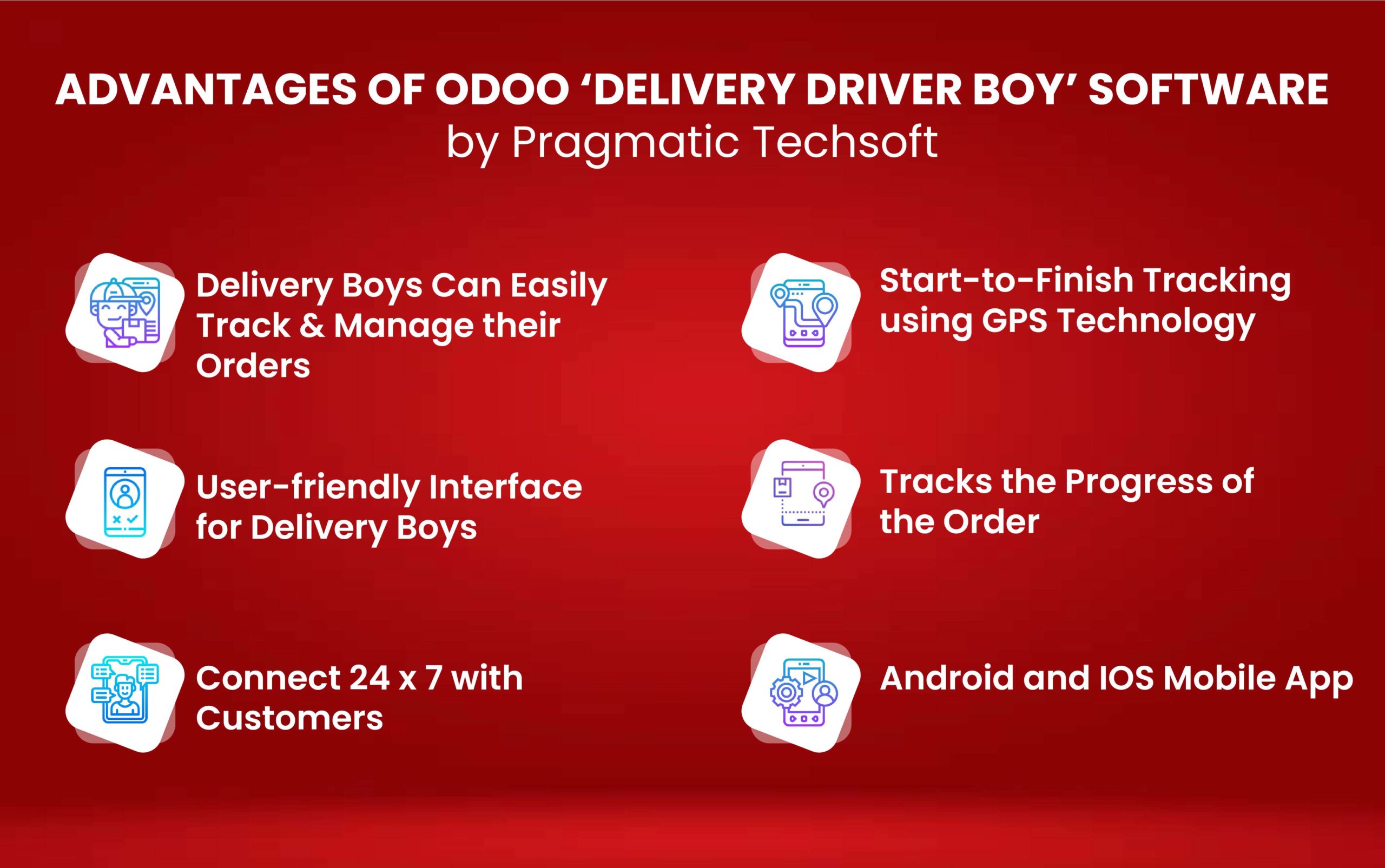 Module Configuration
Odoo Delivery Driver Boy Management Module is one of the best software for enterprises because it's easy to configure and implement. To get an overview of the dashboard or order a Free Demo kindly click here
Why Choose Pragmatic 'Delivery Driver Boy' Management Module?
We strive to provide the best Odoo delivery modules for the changing requirements of the industry globally. Pragmatic Techsoft has many years of experience providing services in Odoo delivery management apps. We have helped many enterprises streamline their delivery mechanism through automatic delivery order systems. With our proven Odoo delivery apps and technical support system, you can easily setup delivery method in Odoo for your business, simplify routine tasks, and focus more on the things that need your immediate attention.
If you are interested in the Odoo Delivery Driver Boy module, kindly click the below button.