Odoo Delivery Outpass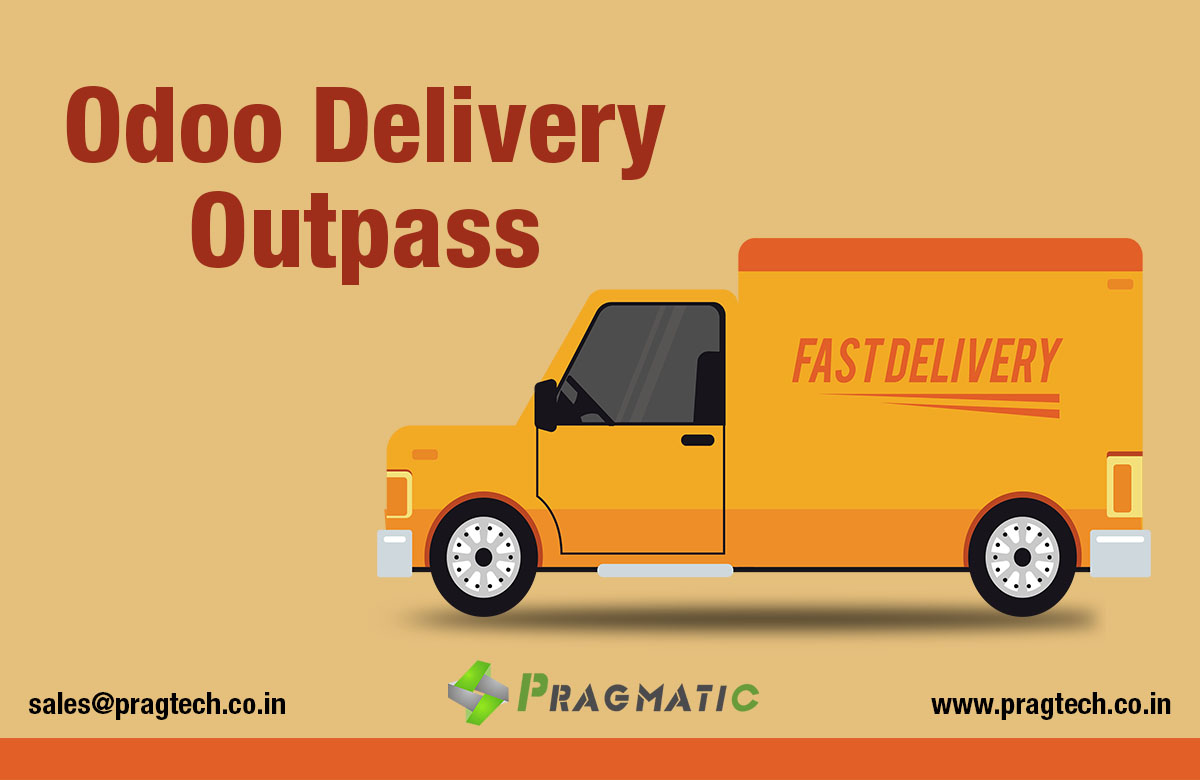 Pragmatic has developed a delivery outpass for every truck that must go with a report that shows the amount of packages with its respective clients and order details.
Current Odoo system has delivery picking against the individual sale order. But in practical scenario, when it needs to dispatch the picking from multiple sale orders at a time, user needs to manually validate the delivery orders and keep the record of dispatch.
By considering this business process, Pragmatic has developed a delivery outpass solution in Odoo ERP, where multiple shipments which are ready to be delivered can be clubbed in a single outpass and assigned a truck number to it which would then carry the shipments. It would help the business to track outward material at the security out gate check post and also to keep the record of driver name and the vehicle number for each delivery order.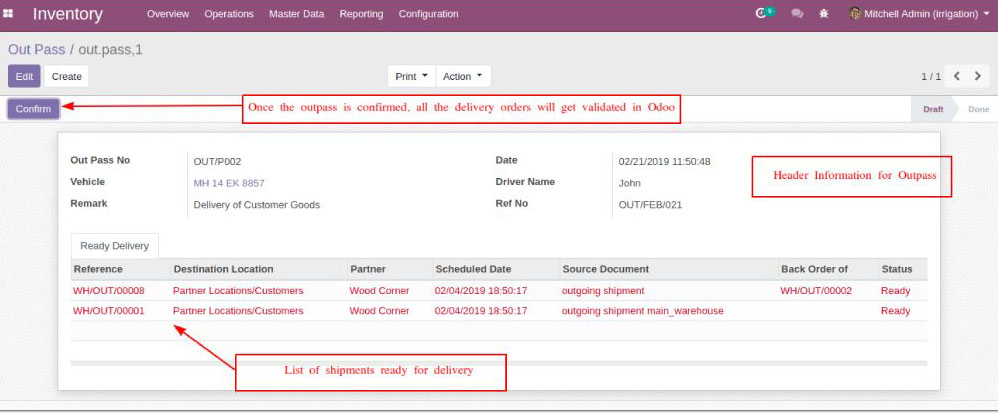 All the delivery orders in the outpass will be automatically validated in Odoo upon confirmation of Outpass.
This outpass can be printed and carried with the vehicle for security check and the further needfuls.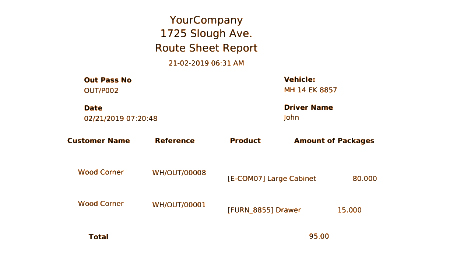 The functionality of the outpass can be customized as per client's requirement to align with the business processes.
For further information and support please contact Pragmatic Techsoft Pvt. Ltd support desk or send your requirements on sales@pragtech.co.in