Odoo Implementation Methodology observed by Pragmatic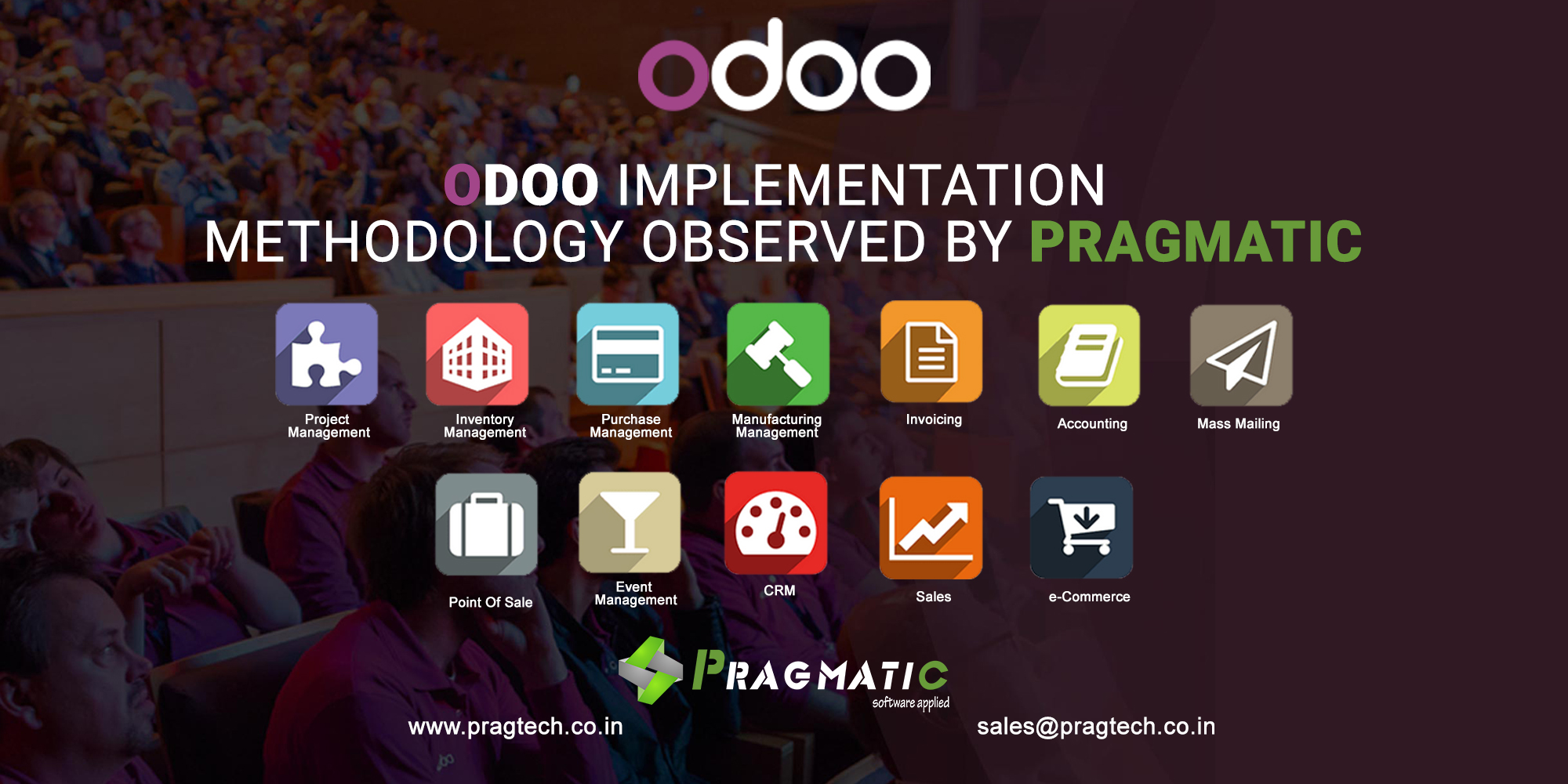 Odoo Implementation is one of the most important decisions any business can take. If done right, it can lead to successful growth of an organization. In case you are thinking to implement Odoo or need any help with Odoo implementation for your business, Pragmatic is here to help you. We provide Odoo implementation with proper project management methodology.
The extensive experience and expertise Pragmatic brings to the table, will minimise risks of Odoo implementation and maximise successful outcomes.
A successful Odoo implementation can reap vast rewards in organisational strengths and efficiencies. We have learnt from our experience. Therefore, our Odoo implementation process starts with thorough evaluation.
Agile Odoo Implementation Approach
Step 1 – Pre-Analysis:
Before Odoo implementation, we make sure that we conduct enough meetings with your key managers or decision makers in the organization to give you a positive feasibility report in the beginning of the implementation itself.
Step 2 – Detailed Analysis:
We make sure our analysis is thorough, so that we are able to gather the required knowledge of the workflow of the organization for the Odoo Implementation is taking shape, and provide an implementation strategy and a thoroughly thought-through roadmap to complete development procedure.