Odoo Push Notification Using Onesignal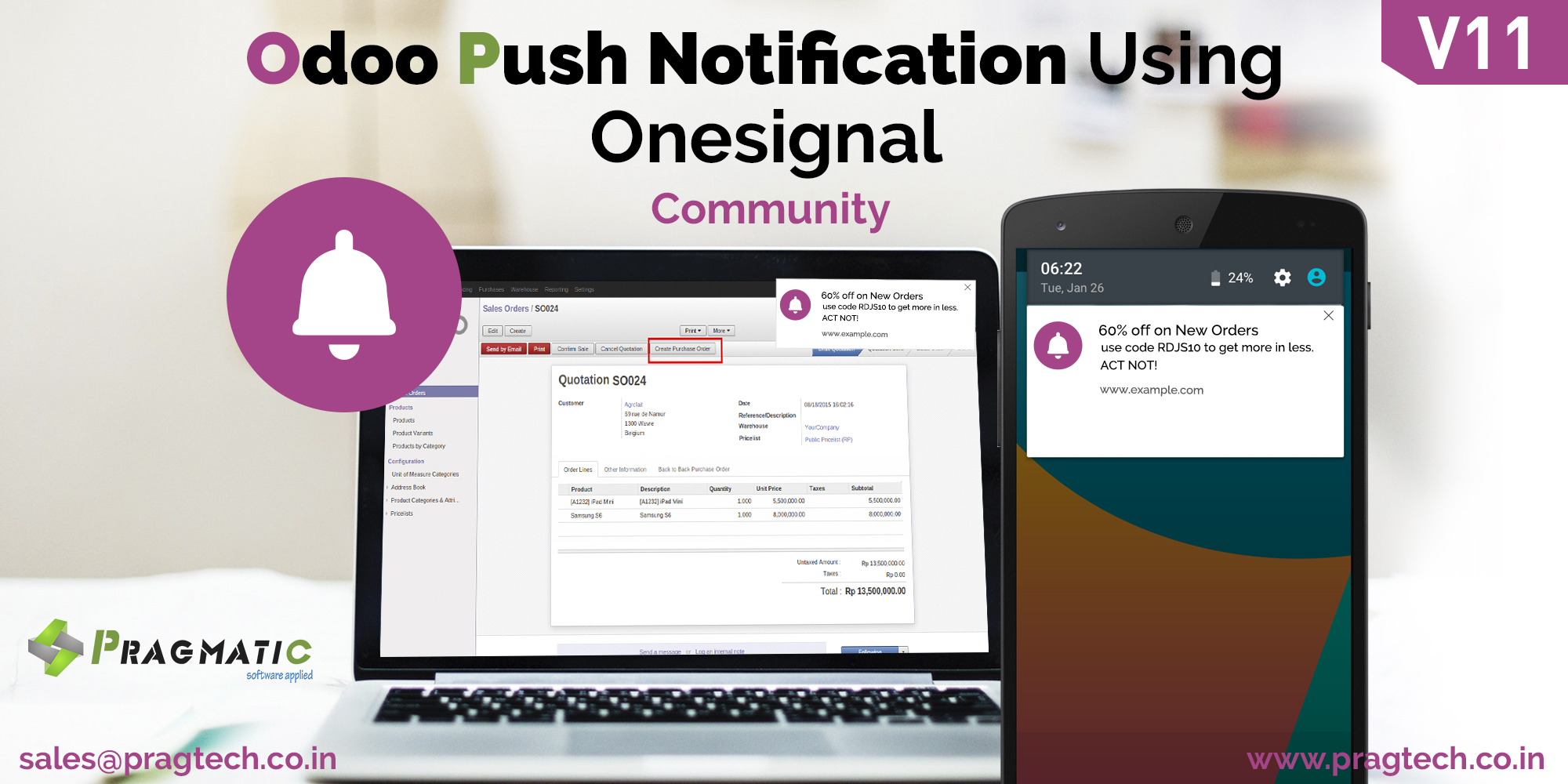 Odoo Push Notification module developed by Pragmatic Techsoft Pvt. Ltd, adds Push Notification functionality to Odoo website, great for promotions of ecommerce products, services, offers, tips, Coupons promotion etc.
Advantage of Odoo Push Notification:
Increase Traffic: Odoo Push notifications help retain users.
Easy to use: And easy to manage.
Foster Engagement: each *ping!* and message that follows instantly informs a customer to what's new and can drive them toward action.
Push notifications are great! But they are just one of the many features a mobile app provides. Apps are valuable assets for a variety of businesses such as odoo website ecommerce or any buying selling requirement.
Chrome, the most-used web browser, supports web push both on desktop and on Android mobile devices, this channel can reach users at home and on the go.