Domain Masking for Tenant Users in Odoo SaaSkit
At Pragmatic, we have developed a functionality for tenant users of SaaS-kit.
This functionality gives facility to tenant users to use their own personal domains while using tenant databases.
Tenants can create their own personal domains according to their wish and this feature will redirect tenant databases directly to their domains.
Process:-
1. Select SaaS Panel application from Home screen.
2. Select tenant database.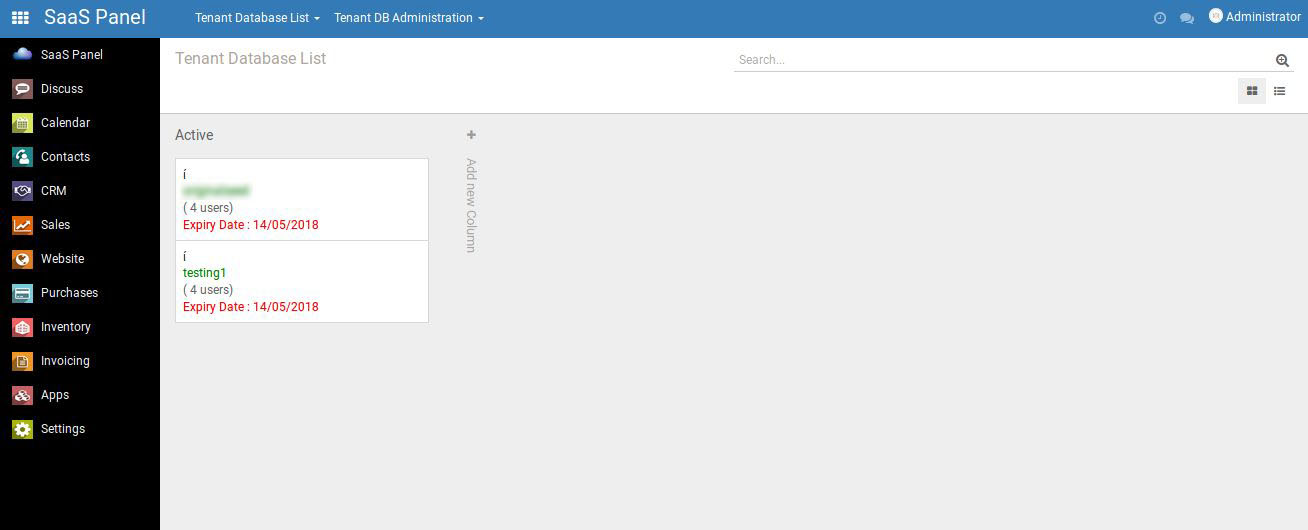 3. Select Client Domain Details option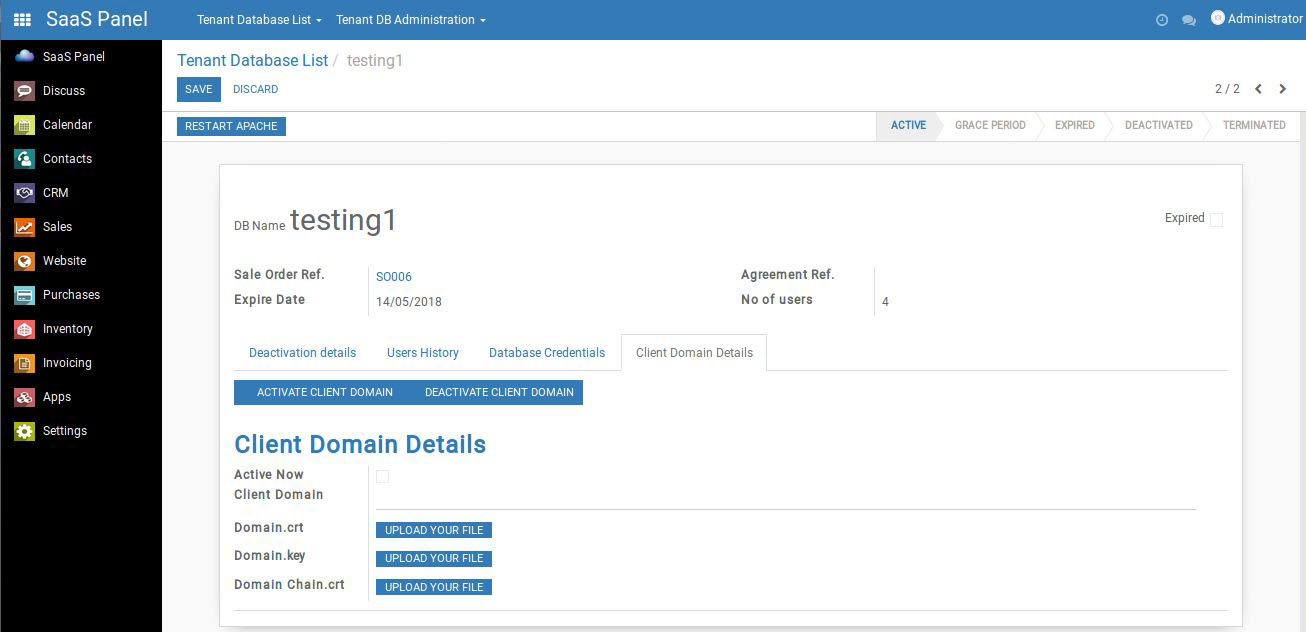 4. Fill the name of client domain according to client's requirement
5. User has to fill all the required details in the configuration
6. Now client can access tenant database with his required domain name