[A NEW way to Connect] Why The Right Hashtags Matter | Enhancing Social Media Engagement for Entrepreneurs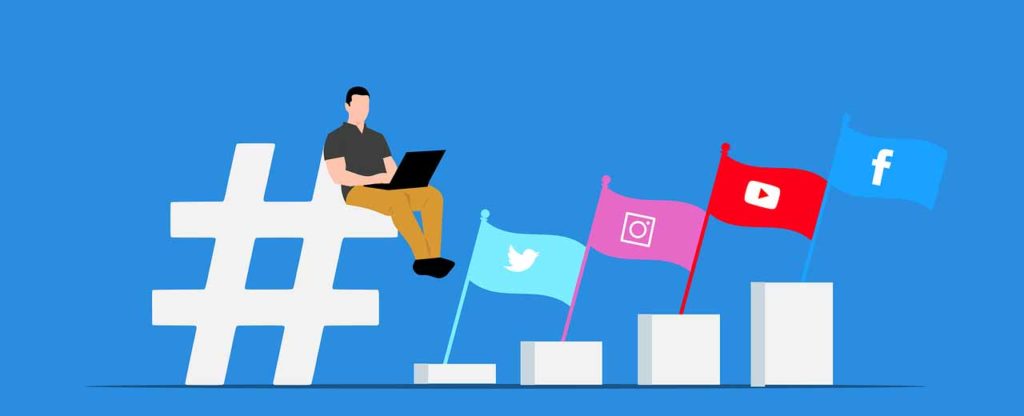 1) The Right Hashtags = Right Engagement | Get Your Content Seen!
With the right hashtags, Your posts find their way to the search results, opening the door to a wider audience. Want to be seen? Hashtag it right!
2) Target Your Audience 
You can shoot arrows in the dark, or you can hashtag your way to the bullseye of your audience. Your choice!
3) Build Brand Awareness
Remember the last time a branded hashtag caught your eye? Exactly. It's time for your brand to play the game!
4) Engage with Your Audience
Hashtags are your gateway to meaningful conversations. Just don't end up #TalkingToAWall.
HOW TO SELECT THE RIGHT HASHTAGS FOR YOUR BUSINESS
1) Look at Your Competition : Your competitors' hashtags are like an open book exam. Time to take notes!
2) Do Your Own Research : A hashtag generator is good; your intuition is better. Wear your detective hat and start browsing.
3) Trending Topics : Ride the waves of hot topics, but don't drown in them. Know when to surf and when to observe.
4) Use Tools Wisely : Hashtag generators aren't just for newbies. They're for the wise who want to reach a wider audience.
HOW TO USE HASHTAGS EFFECTIVELY
1) Use a Variety of Hashtags : Don't be the one-note wonder of hashtags. Mix it up!
2) Don't Overdo It : 5-10 hashtags per post are the sweet spot. Anything more is just showing off.
3) Use Branded Hashtags : Create your own symphony with branded hashtags, and watch your brand dance across platforms. It's your brand; now make it #UniquelyYours!
4) Engage Like There's No Tomorrow : Relationships are built on conversations. Engage, for that's how you turn followers into fans.
Ever considered something as robust as Odoo for your business operations? It's like hashtags for your whole business – a multi-purpose tool, waiting to be leveraged.
HASHTAGS AREN'T MERE TRENDS; THEY'RE TOOLS, POWERFUL ONES AT THAT.
They Connect, Engage and Boost your social media presence. But, like all tools, they demand mastery.
Follow Pragmatic Techsoft : We don't just understand Hashtags; we comprehend business growth.
WE CRAFT DIGITAL INSIGHTS.
#StayTuned, for your Success Story has only just begun.