Falling in love with Odoo, one Quirky module at a time!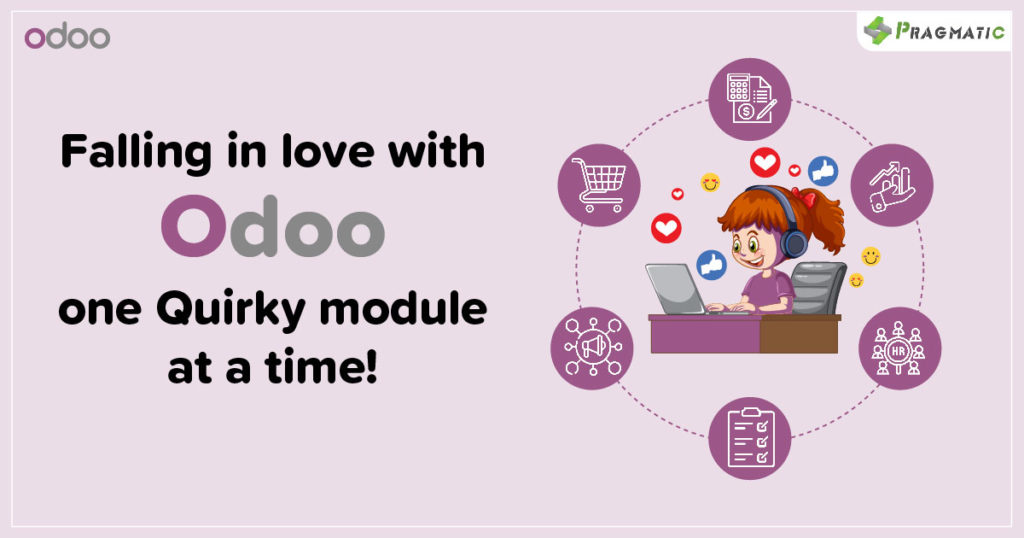 First, there's the Accounting module – sure, it may not sound like the most exciting thing in the world, but let me tell you, Odoo's accounting module is like a breath of fresh air. With its streamlined user interface and intuitive features, you'll be crunching numbers and balancing budgets like a pro in no time.
And then there's the Sales module – if you thought sales were boring, think again! Odoo's sales module is like a game of cat and mouse, with leads and opportunities popping up left and right. With its powerful analytics and reporting features, you'll be closing deals and raking in the dough like never before.
But wait, there's more! Odoo's Inventory module is like a treasure trove of surprises. From tracking stock levels to managing suppliers and purchases, this module is like a choose-your-own-adventure book, with twists and turns at every corner. And with its barcode scanning feature, you'll feel like a superhero every time you scan an item and watch it magically appear in your inventory.
And let's not forget about the HR module – because who doesn't love a little drama? With its employee tracking and performance management features, you'll be able to keep tabs on all your employees, from the star performer to the office slacker. And with its leave management feature, you'll never have to worry about who's taking off when – unless of course, you're the one taking off to Bali for a week

Whether you're a small business owner or a big-time CEO, 
Odoo has something for Everyone.
So why not take the plunge and start exploring today? 
Talk to Pragmatic Techsoft today!
You never know what surprises you might find.