[Healthcare Business] Insurance Simplified | You need to know these 7 Common Mistakes and How to Avoid Them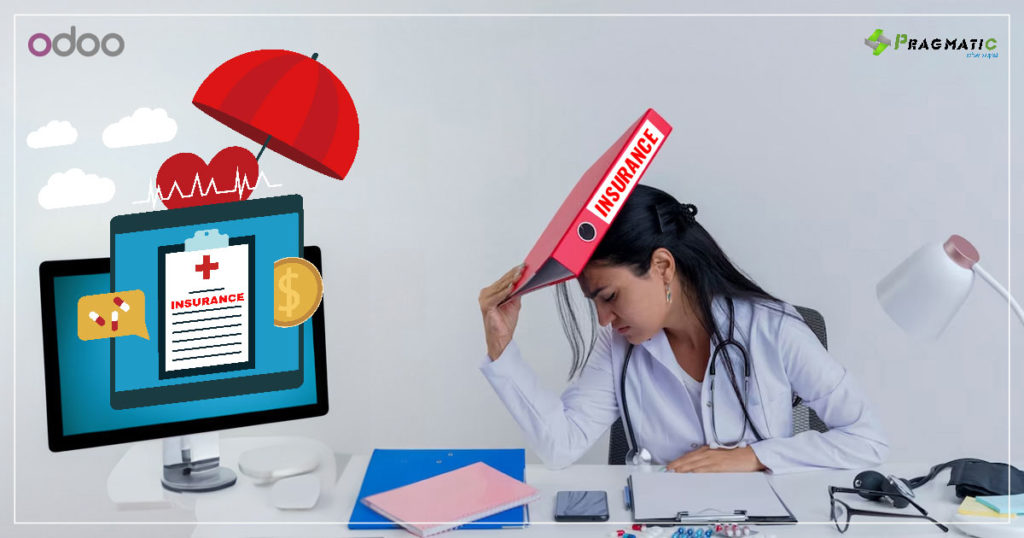 Healthcare Insurance is both a safety net and a dangerous trap in the complex web of medical care and fiscal responsibility.
In the demanding world of healthcare, where lives are at stake and reputations are hard-won, Insurance is a critical yet often misunderstood aspect.
As an owner of a prestigious healthcare business, surely you may have grappled with the complexities of Healthcare Business Insurance.
The path is fraught with potential mistakes that can lead to financial loss, legal entanglements and a diminished quality of care.
Allow us to guide you through these common pitfalls and their remedies.
MISTAKE #1 : NOT TAILORING COVERAGE TO SPECIFIC NEEDS

The Pain Point : A generic policy may overlook the unique aspects of your healthcare facility, such as specialized equipment or rare treatments. This oversight can lead to inadequate coverage and financial vulnerability.
The Solution : Conduct a thorough assessment of your specific needs, including the types of services offered, the value of equipment and the unique risks associated with your patient population. Tailor your policy to ensure comprehensive protection.
MISTAKE #2 : IGNORING LIABILITY COVERAGE
The Pain Point : In our litigious society, Medical malpractice claims can arise unexpectedly, leading to financial and reputational damage.
The Solution : Invest in robust liability coverage that considers the full scope of potential legal claims. Engage legal experts to ensure that your policy aligns with current regulations and best practices, thereby safeguarding your institution's reputation.
MISTAKE #3 : UNDERESTIMATING BUSINESS INTERRUPTION RISKS
The Pain Point : Events like natural disasters or pandemics can halt operations, causing financial strain and disrupting patient care.
The Solution : Business interruption insurance can provide a financial lifeline during unforeseen disruptions. Evaluate potential risks in your location and industry and choose coverage that ensures continuity of care and operational stability.
MISTAKE #4 : FAILING TO CONSIDER EMPLOYEE HEALTH
The Pain Point : Your staff's health is vital to the smooth running of your healthcare unit. Ignoring their specific needs can lead to dissatisfaction and decreased productivity.
The Solution : Offer comprehensive health insurance that considers the unique occupational risks and needs of healthcare workers. Regularly solicit feedback to ensure that the coverage aligns with their
expectations and requirements.
MISTAKE #5 : NOT REGULARLY REVIEWING POLICIES
The Pain Point : Healthcare is a dynamic field, and outdated policies may
no longer align with current needs, regulations, or industry standards.
The Solution : Implement a regular review process to assess and update your policies. Engage with insurance experts to ensure that your coverage evolves with your business, maintaining compliance and adequacy.
MISTAKE #6 : IGNORING CYBERSECURITY RISKS
The Pain Point : With the rise of digital health records, Cybersecurity breaches can lead to legal liabilities and a loss of patient trust.
The Solution : Cybersecurity Insurance, coupled with robust data
protection measures, can shield your institution from the fallout of a data breach. Regularly assess and update your cybersecurity protocols to stay ahead of potential threats.
MISTAKE #7 : OVERLOOKING PATIENT-CENTRIC APPROACHES

The Pain Point : Insurance strategies that don't align with patient care priorities can hinder innovation and patient satisfaction.
The Solution : Ensure that your insurance approach supports your commitment to patient care. This includes coverage for innovative treatments, patient satisfaction initiatives and a focus on holistic well-being.
Healthcare Business Insurance is a nuanced and multifaceted aspect of Healthcare Management.
Avoiding these common mistakes could save your Business and Employees significantly on health insurance.
Explore Odoo, a robust yet user-friendly system that manages all aspects of your health insurance needs.
Our Healthcare Module can help you avoid the common mistakes that business owners make when choosing health insurance, such as not doing your research, not understanding the policy and not buying enough coverage.
Follow our lead and stride confidently into a future where Insurance is not a burden but a beacon guiding your path to success.