How to Handle the Toughest Sales Objections – Smartly!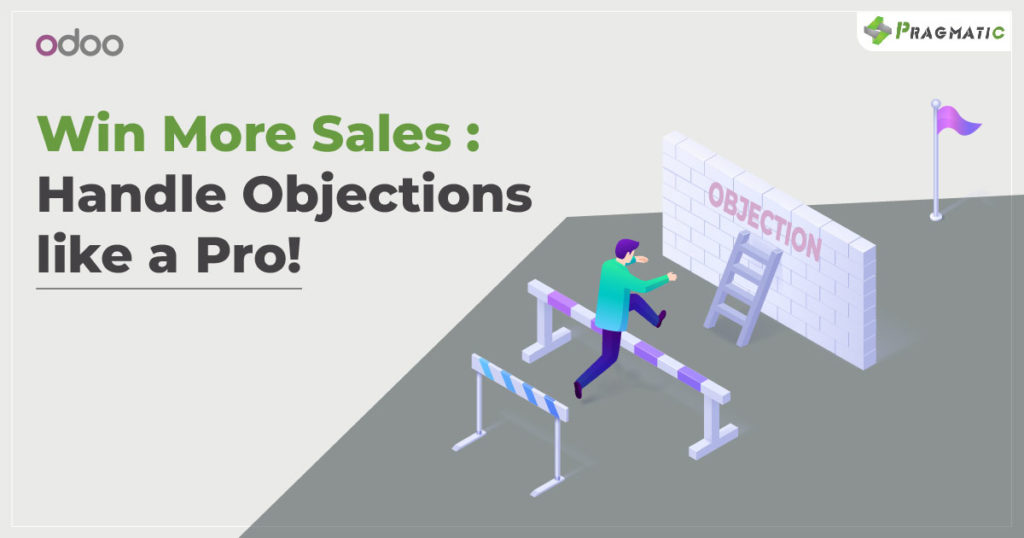 Here are the Top 5 Sales objections and how an ERP platform can help address them:
1) Lack of Budget :
At times, the prospects don't have the kind of budget to invest in a particular product/service being offered. ERP platforms assist in addressing this objection by providing real-time reporting on finance functions. An ERP system can help businesses optimize their financial management, reduce costs and increase efficiency thereby resulting in increased revenue. With an ERP platform, Sales reps can also access financial data, such as payment history, credit status and outstanding invoices, which can help them tailor their sales pitch accordingly.
2) Lack of Trust :
When prospects don't trust the sales rep or the company, they are less likely to invest in the product/service. ERP provides real-time reporting on orders and inventory, businesses can manage and track orders from start to finish, ensuring timely delivery and accurate invoicing. This level of transparency can help build trust with prospects and demonstrate the company's commitment to customer satisfaction.
3) Lack of Need :
Customers won't spend money on a product or service that they don't think they need. An ERP system's real-time reporting on procurement and inventory management is one response to this criticism. Businesses may better serve their customers' needs by keeping tabs on inventories and analyzing procurement data in order to spot patterns and plan ahead. Customers will see that the business cares about them and is sensitive to market demands if it acts in this way.
4) Lack of Urgency :
If prospects don't feel compelled to buy the goods or service, they may wait or look elsewhere. Real-time sales and marketing information can overcome this argument in an ERP system. An ERP system lets organizations manage revenues and analyze marketing activities to boost sales and build urgency among prospects. Salespeople might use this visibility to persuade prospects to act swiftly.
5) Competition :
Prospects may not invest if they think the product or service is not distinctive or if rivals provide superior solutions. Real-time market and competition analysis from an ERP system helps overcome this concern. With an ERP system, businesses can track market trends and competitor performance to differentiate their product or service and highlight their unique value proposition. This knowledge might assist sales people modify their approach and language to prove their product or service is superior.
6) Need for more Information :
Prospects may ask for more information before making a decision. An ERP platform can help salespeople by providing a centralized platform for storing and sharing information. This can help ensure that prospects receive timely and accurate information, which can help build trust and confidence in the product or service.
Odoo's robust ERP platform helps those in Sales overcome obstacles. Organizations can customize the platform due to its modularity. Lead management, Opportunity Tracking and quotes in the sales module assist sales people manage their sales cycle.
Pragmatic Techsoft's Odoo Solutions like CRM, Marketing Automation and Inventory Management technologies may streamline operations and improve customer service. Salespeople with no ERP expertise may utilize it due to its user-friendly interface and intuitive design.
Stay tuned for more Insightful Tech Blogs – Follow us at Pragmatic Techsoft today!