Is It Possible to Automate Allergen Control in Food Production with Odoo 17?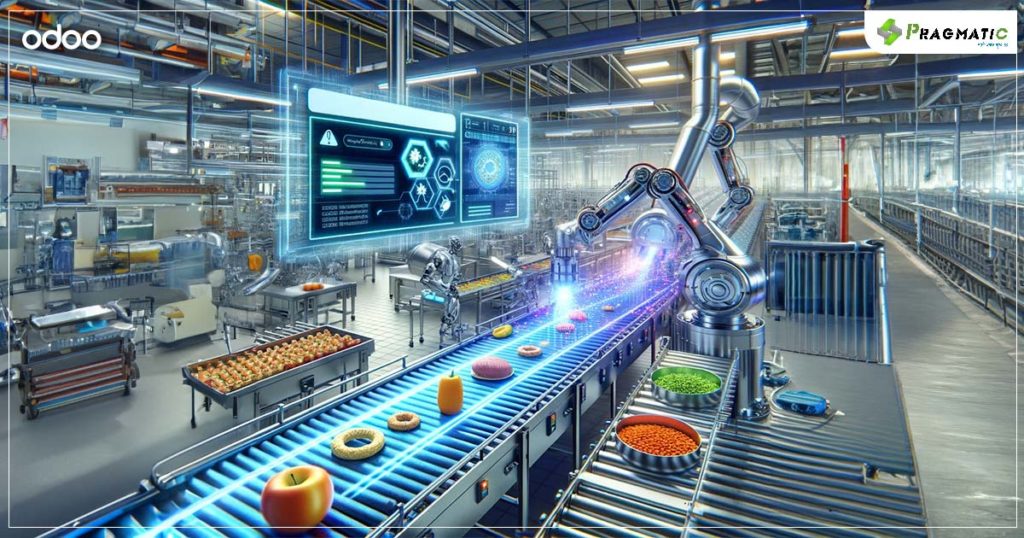 ALLERGEN CONTROL AND THE NEED FOR Odoo 17
Allergen control refers to the systematic management and tracking of allergens in food production processes to prevent contamination and ensure consumer safety.
Odoo 17 – ELEVATING ALLERGEN MANAGEMENT TO NEW HEIGHTS 
Odoo 17 introduces a wealth of features designed to enhance user experience and operational efficiency​. For allergen control, this translates into :
Centralized Allergen Database : A repository for allergen information, promoting consistency and ease of access.
Real-Time Ingredient Tracking : Tagging ingredients with allergen data for meticulous tracking and contamination prevention.
Automated Allergen Alerts : Configurable alerts for the introduction of allergens in the production process.
Comprehensive Reporting : Detailed analytics for tracking trends and ensuring regulatory compliance.
STRATEGIC IMPLEMENTATION BY INTERNAL TEAMS 
Successful automation hinges on collaborative efforts across various departments :
Quality Assurance : Spearheads allergen control procedures and employee training.
Production : Adopts new allergen tracking mechanisms, ensuring accuracy throughout the production process.
Information Technology : Tailors Odoo 17 for allergen control needs and integrates it with existing systems.
A STEP-BY-STEP GUIDE TO IMPLEMENTATION 
Implementing automated allergen control involves :
Defining Policies : Establishing comprehensive allergen control guidelines.
Identifying Allergen Sources : Recognizing potential allergen sources in production.
Creating an Allergen Database : Developing a detailed database in Odoo 17.
Configuring Odoo 17 : Customizing the software for allergen control.
Training Employees : Educating staff on new procedures and software usage.
Pilot Testing : Conducting a trial in a specific production area.
Full-Scale Deployment : Expanding the system organization-wide.
Continuous Improvement : Regularly monitoring and refining the system.
PRAGMATIC TECHSOFT – YOUR ODOO MIGRATION SPECIALIST 
Pragmatic Techsoft, a leading Odoo partner, specializes in seamless migrations to Odoo 17. Their expertise in the software's advanced allergen control features ensures compliance, safety and optimized production processes.
The Manufacturing Module by Pragmatic Techsoft extends Odoo 17's capabilities, facilitating efficient management of manufacturing operations, from production orders to quality control.
For more insights on leveraging Odoo 17 for your business, stay connected with Pragmatic Techsoft's updates.