Odoo ERP for Manufacturing Industries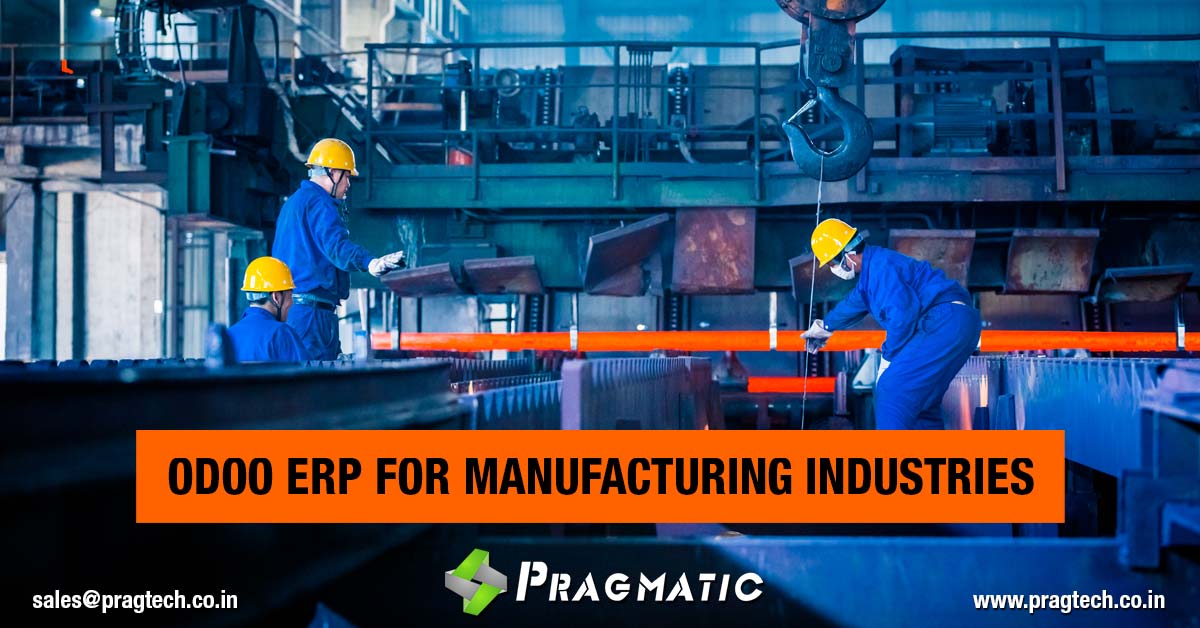 A genuine definition for a total integrated ERP is accomplished by means of enveloping diverse custom modules that can coordinate all parts of a business right from accounting, sales, purchase, inventory, manufacturing and human resource. And a manufacturing ERP software is the one that encourages you to maintain your manufacturing business in the most better and proficient way.
Dissimilar to other ERP software implementations, manufacturing ERP software is more complex as a result of its attributes. A manufacturing organization needs to deal with different procedures like inventory management, design process, procurement, quality control, order management etc. Before executing the manufacturing ERP, one needs to plainly comprehend the fundamental components and key variables relating to it particularly the people, technology and processes involved. As every module is specific to deal with isolated business work processes, every data and function should get produced on a single database for effective management.
Here comes the job of Odoo, open source ERP in simplifying the entire administration processes under a solitary rooftop. Parading with a simple design, an interface with a huge number of customized modules, Odoo serves the best decision by and by accessible in the market for boosting the efficiency of any business.