Odoo Hubspot Integration
Remove Data Silos in Organisations with Odoo Hubspot Integration
A CRM system deals with front-end information – managing valuable customer data and enriching it through interactions with marketing and customer support. This helps businesses understand prospects and clients, manage relationships and sales pipeline upsell and cross-sell products.
An ERP system handles critical backend information – generally managing customer information that is required once orders have been placed. This can include purchase history, billing and shipping details, accounting information, financial data, and supply chain management details.
Both client relationship management and enterprise resource planning systems independently offer substantial benefits to businesses. Employing a powerful integration solution allows for connectivity between the two, providing even more advantages to businesses.
The ERP CRM Integration Challenge
Generally, ERP and CRM systems tend to remain siloed as their contrasting architectures make it difficult to streamline integration. Those who try to create seamless connectivity between the two often turn to custom point-to-point integration.
This method is fragile, expensive, and difficult to maintain. With point-to-point connections, a developer needs to manage connectivity and implement changes. Moreover, changes impact the entire system, leaving room for errors. These point-to-point integration deliver a short-term solution, but become overly complicated as businesses grow.
Another method businesses resort to is "swivel chair" data entry. This method requires an individual to manually retrieve data from one system and enter it into another. Such a procedure is error-prone and takes an extensive amount of time and human resources.
With two different systems unable to communicate with one another, it becomes nearly impossible to track all customer interactions and obtain information through one interface. Sales reps spend time jumping between applications to create a 360 degree view of their customers, slowing down sales processes.
As a lack of integration creates an inefficient workspace, businesses need a robust CRM & ERP integration solution in order to streamline their business processes.
What is Hubspot
HubSpot offers a full stack of software for marketing, sales and customer service, with a completely free Hubspot CRM at its core. They're powerful alone — but even better when used together.
Hubspot solves the many challenges presented by growth. Hubspot CRMs effectively organize contact, company, and sales opportunity information, as well as every interaction that takes place through the multitude of customer communication channels, including your website, email, phone calls, social media, and other channels. It's more critical than ever for marketing and sales teams to function as a cohesive unit, and Hubspot CRM systems are the perfect solution to help scaling organizations achieve that goal.
Perhaps most importantly, modern Hubspot CRM solutions support the complex workflows of fast-growing sales teams. Hubspot CRM systems keep your team on task and in sync, facilitating more effective use of time and eliminating many of the nuisance tasks that take up time without adding value (such as searching through email archives for the most recent communication with a lead, or tracking down the marketing representative who was last in contact with a key prospect for information needed to close the deal).
Why Hubspot Odoo Integration?
Typically, businesses purchase and deploy Odoo ERP and Hubspot CRM (customer relationship management) systems separately. However, if your Odoo ERP and Hubspot CRM systems have their own databases, you will consistently have to worry about keeping them synchronised.
Whether it's a Hubspot CRM user from customer service or an Odoo ERP user from billing who updates a customer's account, any changes implemented in one system will have to be transferred to the other.
Considering this is a manual process, having to wait for a database to update before you can, for example – process bills, replenish inventory levels and arrange product returns for customers will result in slower operations and an increased risk of database errors.
Applying an integrated Hubspot CRM functionality to your Odoo ERP solution will ensure both systems share one database; meaning updates in either system are visible instantaneously.
Customers can be billed faster and any product returns can be automated between systems; providing your business with clearer visibility into all stages of your business' sales process.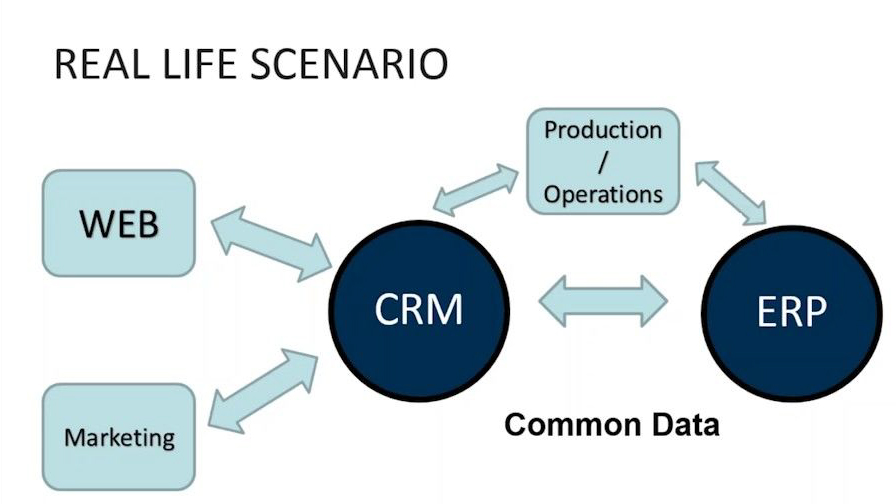 Get a 360 Degree View of your Customers
Exactly how well does your business know its customers? One of the biggest advantages of Odoo ERP and Hubspot CRM integration is that it provides a complete view of your customers. From sales and support to finance and accounting; these systems provide complete visibility on your customer's buying habits, order history and general needs.
Not only does this provide you with a better insight into your customer base, it can help you build lasting relationships and determine where there is potential for future growth. Consistent data gives you better analytics and reporting, so you can track changes in your customers preferences, profitability and loyalty.
Avail Increased Mobility
When your sales team are in the middle of a crucial touchpoint throughout a customer's journey, having on-the-go access to all customer inventory and orders alongside product and pricing information will assist in closing deals more efficiently – they must have up-to-date data during the interaction, not afterwards.
Odoo ERP system enables the sales team to view a customer's credit limit, current balance, a list of outstanding invoices and previous orders placed; meaning they will have the full history of the customer's purchasing patterns.
With effective integration, employees from various departments will also find it easier to collaborate, for streamlined information keeps everyone in your business on the same page.
Managers can keep a track of all the critical business operations in real time, which will aid them to make more informed business decisions.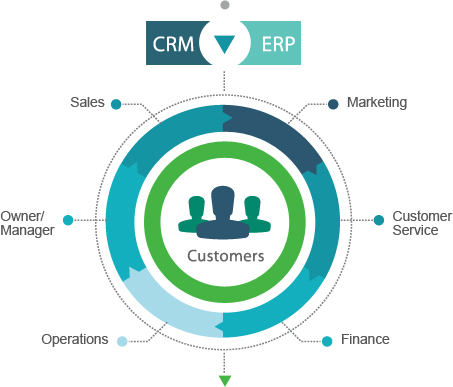 Faster Access to Crucial Information
Without a fully integrated system, employees run the risk of becoming less efficient, meaning your customers will pay the price.
For example – when a customer contacts you requesting an order status update, your customer service representative should not have to trawl through different systems to access that information or inquire with other employees, for this could result in a negative customer experience and therefore a loss in business.
A fully integrated Hubspot CRM and Odoo ERP solution will provide employees with access to important information in real-time. With the push of a button, they can retrieve information on inventory levels, shipments, customer financials, order history, returns, payments, pricing and more.
Eliminate Tedious Data Entry and Duplication
Although both Odoo ERP and Hubspot CRM systems hold account and contact information, it is done for different purposes – Hubspot CRM is focused on support/sales and prospects; whereas Odoo ERP is focused on inventory, warehouse, shipping and billing address, etc.
The Odoo ERP and Hubspot CRM integration removes the tedious necessity of duplicating data entry by providing identical rules for each system. For instance, any alterations made in the Odoo ERP database will reflect in the Hubspot CRM system and vice versa. The same principle also applies for the addition or removal of custom fields, new entries or changes in the database.
Improved Order, Inventory and Quote Management
Once a Hubspot CRM proposal has generated into an order in the Odoo ERP software, having to switch systems and re-enter the data multiple times is neither time-sensitive nor practical.
With Odoo ERP and Hubspot CRM integration, businesses can turn proposal generation (created in the Hubspot CRM) into actual orders (executed and tracked at the Odoo ERP level) using one system; reducing time consumption for data management and increasing company efficiency. Furthermore, a sales team would have enhanced visibility regarding order status updates for customers and easy access to make necessary changes if needed.
Also, while quoting for a prospect/customer in Hubspot CRM, a sales representative can quote the most accurate pricing by using the integrated Odoo ERP solution to retrieve the updated pricing information. Any promotional or discount pricing will be available in the Hubspot CRM as well.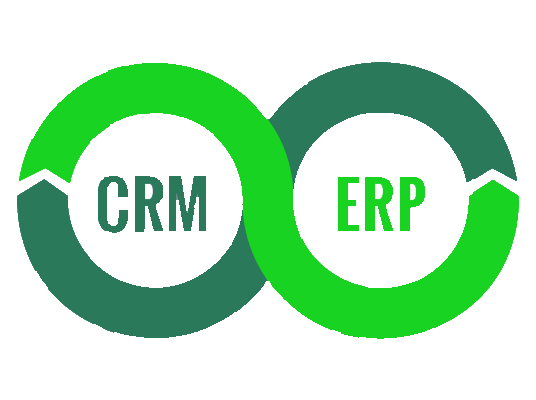 Reduced IT and Training Overheads
Statistics indicate that businesses spend a yearly average of $1,208 on training per employee and 31.5 hours a year training employees – that's a substantial amount of expenditure and lost time.
With a single, unified platform for both Odoo ERP and Hubspot CRM, there is no need of maintaining two separate systems resulting in reduced IT costs. Likewise, if the integration is carried out efficiently, the amount of support and training goes down, for training sessions would only be required for the combined system instead of the individual systems.
Staff might be sceptical to embrace more than one piece of software; especially if it requires extensive training. Learning to use both Odoo ERP and Hubspot CRM at the same time can be a challenge, resulting in poor adoption rates post-implementation.
The combination of these two programs makes it easier for employees to gather and analyse data – they can familiarise themselves with a singular piece of software and spend time learning all of its features.
In case you want to get Odoo ERP and Hubspot CRM integrated for your business, you can get in touch with us sales@pragtech.co.in