Odoo pricing models summarized: "Which Model for Who?"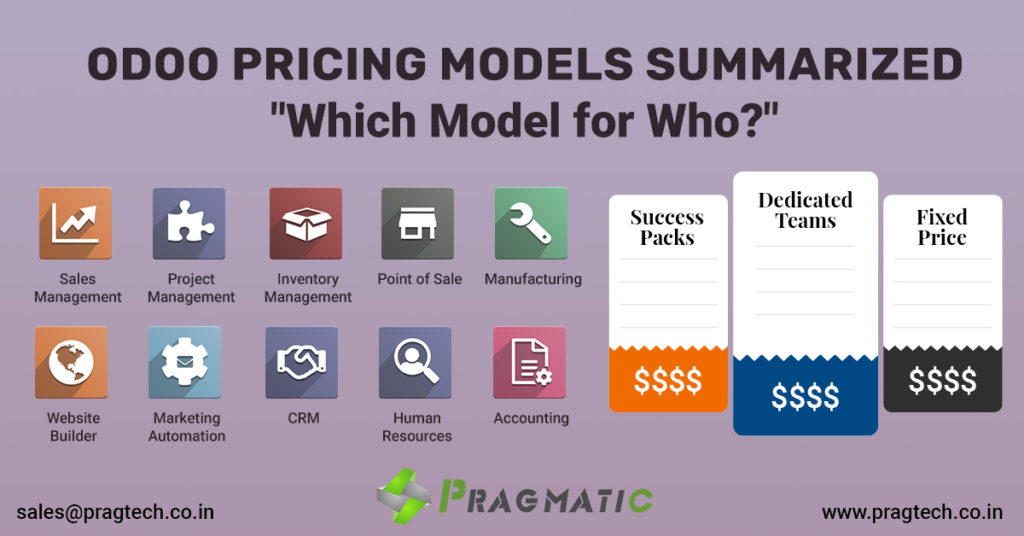 Looking to implement an Odoo system and wondering which pricing model is the best fit for your business? Here's a breakdown of the different Odoo implementation pricing models and which types of customers they are best suited for:
1. Success Packs –
Success Packs are ideal for small to medium-sized businesses that require a limited scope of implementation. These packs are pre-configured and include a set number of hours for implementation, training, and support. They offer a cost-effective solution for businesses that need a quick and easy implementation process.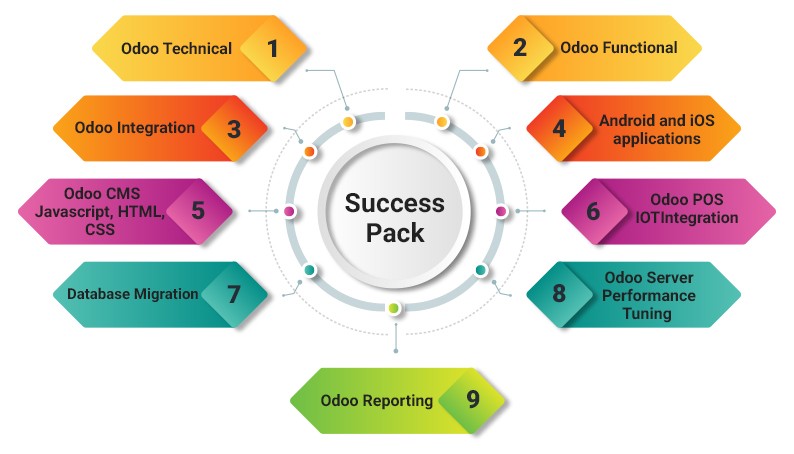 2. Dedicated Teams
Dedicated Teams are suited for medium to large businesses that require a more complex implementation. This pricing model offers a dedicated team of experts that work exclusively on your project, providing personalized support throughout the implementation process. This model is perfect for businesses that require a more customized implementation.
3. Fixed Price
Fixed Price implementation is best for businesses that have a well-defined scope of work and a fixed budget. This pricing model offers a set price for the entire implementation process, providing transparency and predictability in terms of cost.
At the end of the day, the pricing model that is the best fit for your business will depend on your specific needs and budget. Consider the scope and complexity of your project, as well as the level of customization and support that you require. Our team at [Your Company Name] is always here to help you determine the best pricing model for your business.