Odoo Provides Inforum with the Freedom to Focus on What's Most Important

The story of Inforum dates back to 1992, and every day since then the family-run business has continuously grown by following their vision of always looking to the future. Having stayed in the same sector for over two decades, Inforum is truly devoted to building on their dry cleaning management system, and fully dedicated to remaining proactive and innovative.
Simplifying Operations with One Integrated System
After introducing the first version of their current flagship software, GestiClean, in 2005, the company really took off. They continued their growth and by 2010, they had made a real name for themselves within the industry. This meant that they could now begin catering to more complex organisations such as larger franchises and chains. Before implementing Odoo they were using a lot of tools to manage commercial, administrative and human resource tasks. But as the company continued growing, they realized that they were in need for a solution that could collect all the information regarding customers, sales, traffic, and financial data that they needed and integrate everything into one efficient and effective solution. The main issues they were facing included:
The Sales Department was unable to follow their own activities. They were in need of a solution that could allow them to better organize their sales activities and tasks, that was simple and could allow them access to relevant information from other departments. Additionally, they were looking for a more advanced system to customize their sales funnel according to their business flow.
They were unable to access important daily activity KPIs such as, turnover, margins, the average basket size, etc.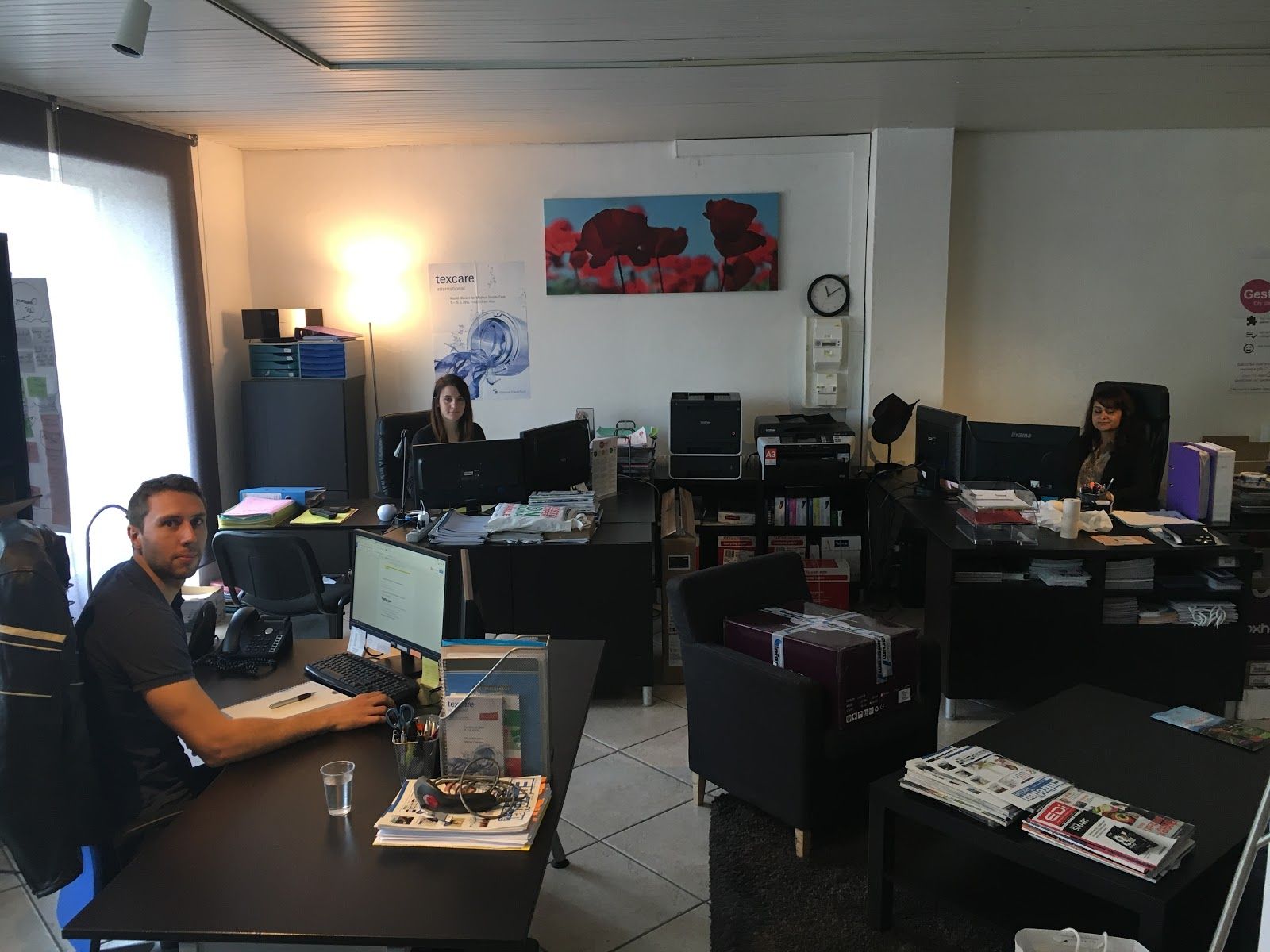 Expanding Across Markets with Odoo
The company has gone through continuous growth over the years, and become the French market leader with its GestiClean dry cleaning software. The company's plan is to continue its growth by expanding its business expertise to the European market, and for that purpose it launched a brand new software package in 2016, called GestiClean Up'. As the company was expanding even further and acquiring a larger, more spread out customer base, they decided to implement Odoo in the summer of 2016;
With Odoo Email Marketing they are now able to reach a greater number of customers with targeted emails and newsletters.
With Odoo Website they added a blog and forum section to their website, where visitors are encouraged to fill out a form to register for a free trial of their software.
Odoo Survey allows them to gather information from their customers, which they use for user feedback in order to, for example, set priorities in their development planning.
Odoo CRM has made it easier to convert potential customers to active Inforum software users, using the sales pipeline for a complete follow-up. Inforum implemented many follow-up steps with related e-mails within the pipeline.
Inforum uses Odoo Helpdesk for technical support, with a twofold process using the kanban view, and following the escalation of issues and tickets. After-sales service of hardware is also managed through tickets, as well as monitoring hardware preparation for new customers.
Inforum uses Odoo Fleet to manage their vehicles. With the app they can easily store all the necessary information such as, fuel log entries and other necessary costs.Great stories are for everyone even when only written for just one person.
Reference: https://www.odoo.com/blog/customer-reviews-6/post/odoo-provides-inforum-with-the-freedom-to-focus-on-what-s-most-important-376