Odoo Subscription Module
Subscription module helps different businesses in an efficient way to generate recurring invoices and payments on monthly, quarterly , half yearly or yearly basis. Some of the key features are mentioned below. This module is capable enough to handle subscription feature and can be further customized in case of any specific requirement.
In the subscription module, user can allow end-user to opt for a subscription for defined tenure based on the configuration required for the company. In this blog, the user can check the flow of the current subscription process.
End-user visit over the website, check and select subscription options available with the company.
User can select a product from the list and add it to cart.
User needs to confirm the address of delivery.
And process for payment. After payment, subscription email shoots to the respective user's email address.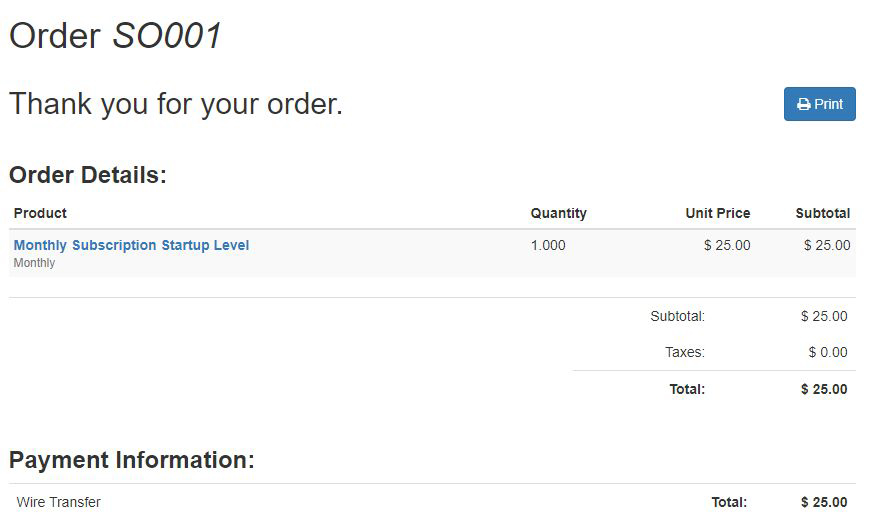 Over backend, user can see the details of the user, who subscribed for the product and its status in the Subscription list.

User can view more details about the user, subscription start date and its end date. Price attracts towards the subscription along with the next invoice date which means.
User can anytime put a request for all following options and system will act accordingly.
Renew the subscription
Cancel the subscription
Renewal Quotation
Upsell the subscription