Revolutionize Your Restaurant's Sales : 7 Innovative Strategies for 50% Revenue Boost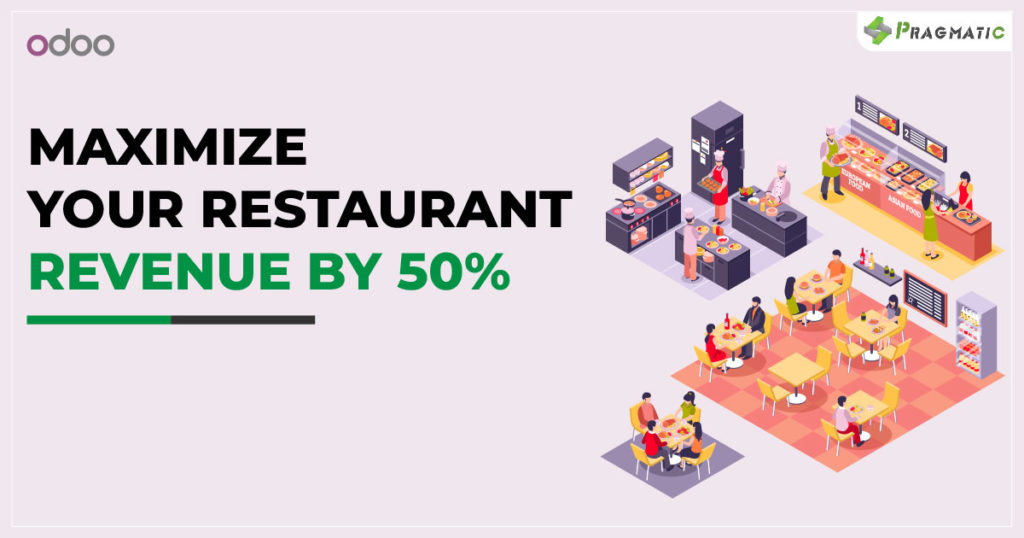 A Dining Revolution like no other – Awaits You!
If You are aiming for path breaking sales and turbocharging your revenue then you have come to the right place. We are prepped to take you on an exhilarating ride wherein we unveil a game-changing blueprint that shall revolutionize your sales and propel your revenue to astonishing heights.
Break free from the traditional norms and embrace a new wave of innovation and emerge stronger in the era of fierce competition.
Are you ready to embark on a journey that will redefine the success of your restaurant?
Embrace a fresh approach that will captivate your customers, entice them to return again and again. It's time to revolutionize your restaurant's sales and witness an astonishing 50% boost in revenue!
Dive into these seven Innovative Strategies and pave the way for a remarkable 50% Revenue Boost that will reshape your restaurant's destiny.
The Time for Revolution is Now!
Strategy 1 : POS Integration 
By Implementing a Point of Sale (POS) system that integrates seamlessly with various devices can significantly improve restaurant revenue. By automating processes such as order taking, inventory management and customer relationship management, restaurants can save time and reduce errors, ultimately leading to increased revenue. 
For instance, a mid-sized restaurant in London that experienced a 40% revenue boost within six months of implementing a POS system.
Strategy 2 : Seamless Ordering and Delivery
Efficiency and Convenience Combined
Streamline your ordering and delivery processes to enhance customer convenience. Implement mobile apps or online platforms that allow customers to place orders effortlessly. Explore partnerships with third-party delivery services to expand your reach. Invest in efficient logistics management to ensure timely deliveries.
Take Domino's Pizza for instance.
Domino's Pizza simplified ordering and delivery via online ordering and smartphone apps. This implementation made digital ordering easy, resulting in over 65% of US Sales and significant global retail sales from digital platforms.
By prioritizing convenience and efficiency, you'll entice customers to order more frequently and increase your overall revenue.
Strategy 3 : Table Reservation Solution 
Efficiently managing table turnover and maximizing seating capacity can greatly impact revenue. A table management system allows restaurants to organize reservations, assign tables and optimize seating arrangements based on respective capacities.
A successful example is a popular bistro in New York City that witnessed a 50% revenue increase after implementing a table management system.
Another example is of a fine dining restaurant in Sydney that experienced a 45% revenue increase by implementing a table reservation system and effectively managing peak dining hours.
Strategy 4 : Multi-location Business Management
For restaurant chains or establishments with multiple locations, centralized management is essential for achieving consistent operations and leveraging economies of scale. Implementing this allows restaurants to synchronize menus, inventory and promotions across all branches, ensuring a cohesive brand experience.
Take Chipotle, a fast-casual restaurant franchise that expanded to five locations and achieved a 60% revenue growth within a year through streamlined operations and centralized management.

Strategy 5 : No Waste or Theft
To minimize waste, control costs and prevent theft, implementing effective inventory control measures is essential. Utilizing inventory management features provided by POS systems such as Odoo allows restaurants to track ingredient usage, manage stock levels and identify any discrepancies.
Fairmont restaurants implemented the inventory management and generated five times more revenue growth! 
Strategy 6 :User-defined Food Categories
Organizing menu items into user-defined food categories enhances customer navigation and promotes sales of high-profit margin dishes. Catering to different preferences and ensuring quality across their offerings, boosts sales.
Like, Pita Mediterranean Street Food, a 34-unit concept based in Atlanta.
"We created a spinoff of another sauce, adding jalapeno and ghost peppers, so execution is simple," says the owner,Shatta. A simple way to meet consumer demand. Pita's new menu and a stronger focus on delivery have increased sales. 
Strategy 7 : Accounting Module 
Having an integrated accounting module within the POS system provides valuable insights into costs, profits and financial performance. With features like real-time reporting and cost analysis, Restaurants can make informed decisions to optimize pricing and profitability.
A small Restaurant chain in Manchester that achieved a 50% revenue growth by implementing an accounting module within their POS system, allowing them to identify cost-saving opportunities and streamline financial management
With these valuable insights, adapt your strategies, optimize your operations and continuously refine your approach to maximize revenue.
Embracing change and implementing these tactics will set you on the path to success. But why stop here? To continue exploring cutting-edge solutions for your Restaurant, turn to Odoo.
Follow Pragmatic Techsoft. Get ready to witness your Restaurant's Sales soar to New Heights!