Keeping Pace with Construction Regulations: Top 7 Strategies for Entrepreneurs
CONTINUOUS LEARNING – ALWAYS STAY IN THE KNOW
1. Subscribe to Industry Newsletters
A robust way to keep abreast of the latest construction regulations is subscribing to industry newsletters. These will keep you informed with summaries, updates and even links to detailed regulatory changes.
2. Attend Industry Events
Networking at industry events and listening to expert presentations will provide insights into the latest regulatory changes. Keep an eye out for seminars, webinars and conferences relevant to your business.
3. Join a Trade Association
Being a member of a trade association offers access to valuable resources like white papers and online webinars, ensuring that you stay connected and informed.
TECHNOLOGY'S ROLE – THE POWER OF CONSTRUCTION MANAGEMENT SOFTWARE
4. Leverage Construction Management Software
Utilizing Construction Management Software like Pragmatic Techsoft's Odoo Construction Module can revolutionize your approach to staying compliant. With features to track progress, manage budgets, generate reports and update you on the latest construction laws, this construction management system is an entrepreneur's ally in navigating regulatory landscapes.
5. Partner with a Construction Management Company
Collaborating with a construction management company can be a strategic move if managing compliance in-house is overwhelming. These companies can integrate with your existing construction management system, bringing expertise and resources to help you stay aligned with regulations.
EXPERT INSIGHT – PROFESSIONAL GUIDANCE AND COMPLIANCE
6. Hire a Compliance Consultant
Engaging a compliance consultant ensures you have an expert at hand to interpret the regulations and develop a tailored compliance plan for your business. This strategy complements the insights offered by construction management software.
7. Stay Informed on Government Websites
Government websites are an authentic and rich source of information on construction regulations. Regularly checking these sites can offer summaries and detailed insights into the regulations that govern your industry.
REGULAR AUDITS, TRAINING AND CONSTRUCTION MANAGEMENT SOFTWARE UPGRADES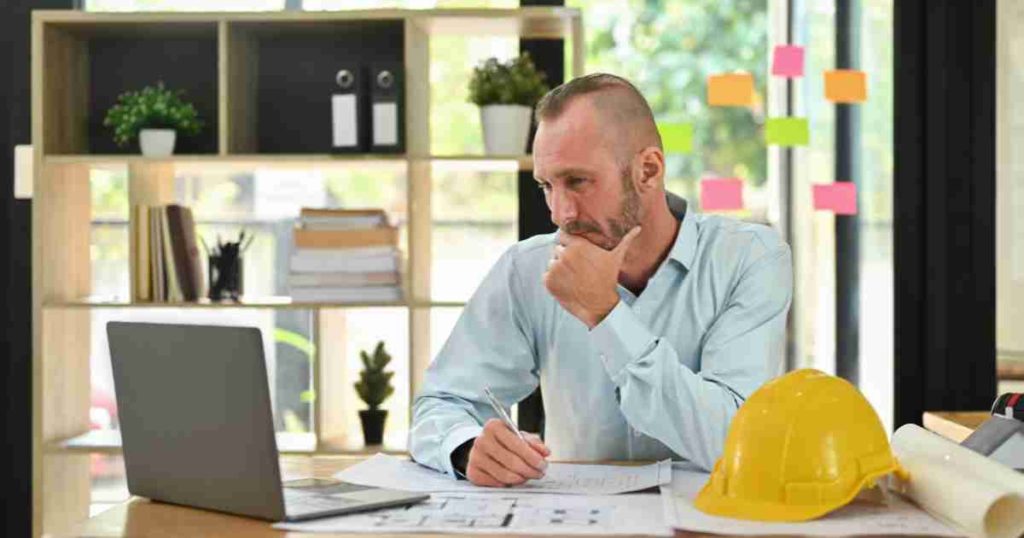 Ensuring regular audits and compliance checks, employee training and timely upgrades of your construction management software like Pragmatic Techsoft's Odoo Construction Module ensures that you stay one step ahead of the game.
The shifting terrain of construction regulations need not be a quagmire of confusion and risk. By embracing these seven strategies and with the intelligent application of a construction management system, You can not only stay compliant but thrive in this ever-changing landscape.
The cutting-edge Odoo Construction Module by Pragmatic Techsoft stands as a testament to what technology can achieve. This comprehensive construction management software helps you manage every facet of compliance, from project tracking and budgeting to real-time regulatory updates.
Are you ready to embrace the future? Dive into the world of informed compliance and robust project management with Pragmatic Techsoft.
Your business deserves nothing but the best and our Construction Management System is designed to deliver just that.