What Are the Best Strategies for Building Channel Partnerships in Food Distribution with Odoo 17?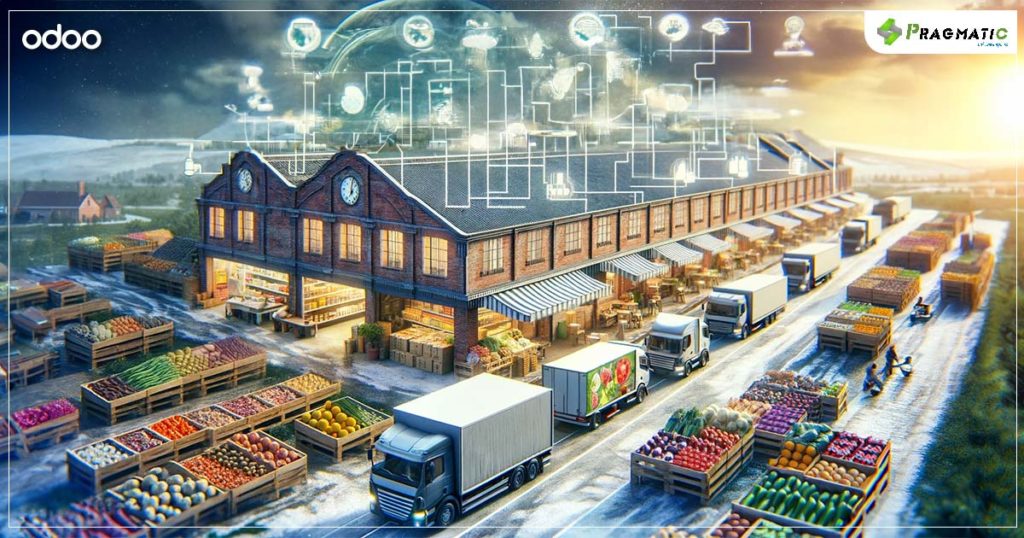 UNDERSTANDING THE FOOD DISTRIBUTION LANDSCAPE
1) Market Dynamics – Retail Channels (Supermarkets, Convenience Stores, Specialty Food Stores)
Each channel offers unique opportunities and challenges for food distribution. Supermarkets provide broad market reach, while convenience stores offer accessibility, and specialty stores cater to niche markets.
2) Wholesale Channels 
Wholesalers act as vital intermediaries, enhancing distribution efficiency and expanding market reach by connecting producers with various retail outlets.
3) E-commerce and Direct-to-Consumer Channels
 The rise of online platforms and direct consumer engagement has opened new distribution avenues, offering wider market access and personalized customer experiences.
LEVERAGING Odoo 17 IN FOOD DISTRIBUTION
New Features Overview : Odoo 17 introduces features that enhance user experience and data management, which are crucial for efficient supply chain management.
Supply Chain Optimization: Utilize Odoo 17's functionalities like advanced search and avatar card preview for a more streamlined supply chain management process.
Data-Driven Insights : The new grid view and domain selector in Odoo 17 enable better data analysis and informed decision-making.
Streamlining Communication : Improved communication tools, such as the updated chatter, facilitate better interaction with partners.
BUILDING EFFECTIVE CHANNEL PARTNERSHIPS
Understanding Your Audience : Conducting thorough market research is essential to tailor strategies that resonate with customer preferences and behaviors.
Strategic Partner Selection: Selecting partners whose capabilities and market reach align with business objectives is critical for successful collaboration.
Collaborative Efforts : Regular communication and joint promotional activities are vital for strengthening partnerships.
Utilizing Odoo 17 for Collaboration : Implementing Odoo 17's features like email template management enhances partner collaboration and communication.
Pragmatic Techsoft excels in migrating and optimizing Odoo systems, customizing platforms like the Manufacturing module to align with specific business needs in food distribution.
Stay tuned for more insights on leveraging Odoo 17 in the food distribution sector.