What Are the New Aesthetics in Odoo 17's UI/UX Revamp and How Can You Customize Them?
UNCOVERING THE NEW LOOK OF ODOO 17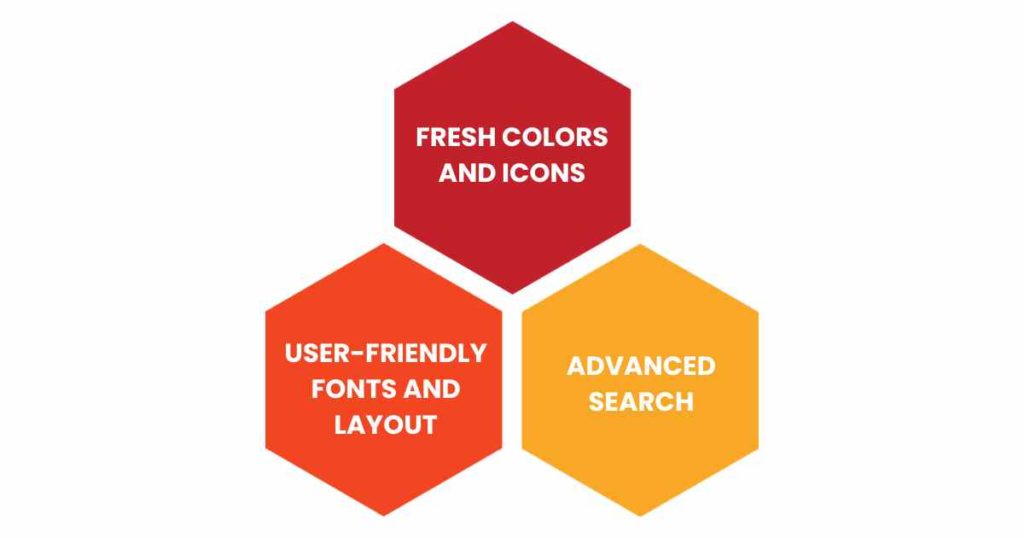 1) FRESH COLORS AND ICONS
Odoo 17 sports a new color scheme with more calming tones and modern, easy-to-understand icons. It gives a more professional and sleek look to the platform.
2) USER-FRIENDLY FONTS AND LAYOUT
The new font style is easy on the eyes, and the updated layout adjusts well on both computers and mobile devices. The navigation bar is simplified, making it easier to move around in the system.
3) ADVANCED SEARCH
Finding what you need is now quicker with the improved search function.
TAILORING ODOO 17 TO YOUR LIKING
1) Easy Customization Options
Odoo 17 allows you to change the look of the platform from the Settings menu easily. You can choose different themes, color schemes, fonts, and icon sets to match your company's style.
2) Rearrange Your Home Screen
Now, you can move the apps on your Home Screen around to get quick access to what you use the most.
3) Changing the Look of Pages
With the drag-and-drop feature, adjusting the layout of individual pages to your liking is straightforward.
MAKING ODOO 17 USER-FRIENDLY
Here are a few simple tips to make the Odoo interface even more user-friendly:
Keep a consistent color scheme and font style across the platform.
Label all buttons and menus clearly.
Organize the interface logically.
Use feedback from real users to make necessary improvements.
CODING SNIPPET : CHANGING NAVIGATION BAR COLOR
Copy and paste this code into a new Python file in your Odoo custom module directory, save it, and restart your Odoo server. Now, your navigation bar will appear in the color you chose.
Odoo 17 brings a breath of fresh air with its new design and customization options. With a little tweaking, you can make the platform look and work just the way you want.
Stay tuned to our website and blogs for more insights on Odoo 17.
If you're thinking of migrating to Odoo 17, Pragmatic Techsoft is here to help. Our expert team can make the transition smooth and trouble-free. Visit our website or contact us today to learn more about our Odoo migration services.