THE RISE OF WHATSAPP AS AN EFFECTIVE TOOL FOR BUSINESS GROWTH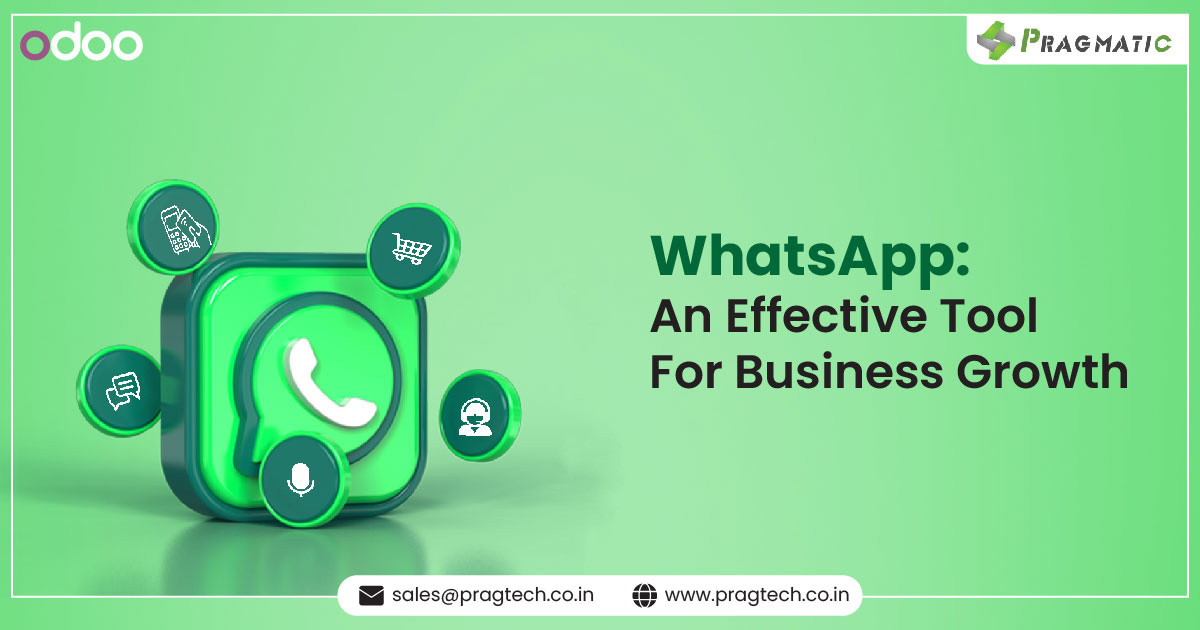 We live in the digital age.
Customers prefer to interact with brands that offer better, simpler, and faster solutions. The attention span of the 'smart generation' can give complex even to a goldfish. Newer technologies, software, and apps are finding their way into mainstream businesses at the drop of a hat.
Altogether, enterprises around the world are compelled to accept these newfound challenges in order to stay smart and relevant.
Until now, the customary business website was the singular point of digital communication between customers and brands. It has been swept aside by a Tsunami of advanced messaging applications. One big fish, in particular, has emerged as the successor of the good old website – 'WhatsApp for Business'.
WhatsApp CRM Integration has already taken over various business functions like customer support, product catalogue, portfolio, payments, business contact, and marketing. Let's understand how.
Enhanced Customer Service
As mentioned before, customers want quick responses to their queries. At least to the simpler ones. With WhatsApp for business, brands can automate up to 80% of customer interactions. It automates the routine and common questions that are easy to predict. The more complex topics are handled by a human agent. This automation not only upholds the customer service promises but also relieves the team from repetitive tasks. Hence, organizations can reap customer satisfaction and employee satisfaction too.
Effective Marketing Tool
A WhatsApp account can help you engage potential clients proactively through personalized outreach and promotional content. When compared to traditional channels, WhatsApp has a higher response rate.
A simple conversation with customers can automatically provide you with relevant information. As soon as they're ready, you can forward them to the appropriate human agent.
Business Sales Support
Businesses can use WhatsApp to automate sales conversations, collect data, and score leads. Their goal is to provide the right information to customers so that they can move closer to achieving their goals. Additionally, qualified leads can be passed on to representatives for closing.
As a result, sales cycles are shortened, conversions are improved, and tedious tasks are reduced.
Mini E-commerce Store
In WhatsApp Business, users can browse a company's catalogue, select items, and check out using just a single message. This makes it easier for users to discover a catalogue and look at what type of goods or services are offered.
The shopping button also helps businesses boost the visibility of their products and increase sales.
Accept & Make Payments
Another great feature of WhatsApp for Business is that you can send and receive money right where you chat. A large number of business owners are accepting and receiving payments digitally through services such as 'Payments on WhatsApp'. The same platform can also be used to make vendor payments.
How Can Businesses Benefit From WhatsApp Business Integration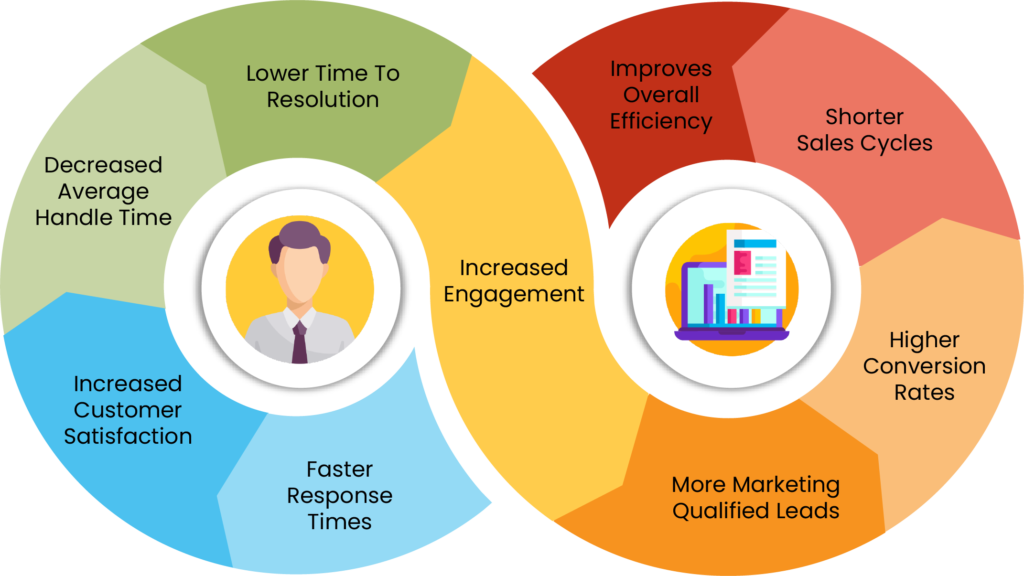 Get Started with WhatsApp for Business
Businesses are investing in advanced WhatsApp business software products like Odoo WhatsApp Central All in One by Pragmatic to make the most of the digital wave. It's a great WhatsApp business automation tool for Healthcare, Hospitality, Tours and Travel, Consulting Services, Retail, and E-commerce industries. Businesses can significantly benefit from this WhatsApp ERP integration tool's marketing and sales modules to achieve customer acquisition, retention, and upselling products/services entirely through WhatsApp Messenger. Its bi-directional functionality enables large volumes of interaction between buyers and sellers in an organized manner.
Boost Your Business With Odoo WhatsApp Central All-In-One by Pragmatic
WhatsApp Central All-In-One is a comprehensive app suite that helps you manage your entire business functions inside Whatsapp Messenger. There are powerful modules integrated into a single Odoo Whatsapp module package that automates core business functions, viz., marketing, payments, sales support, live chat, eCommerce shopping, product catalogue, and customer service. Below are the prominent modules included in the package –
Whatsapp Shopping Cart
Whatsapp POS Integration
Whatsapp for Lead Generation
Whatsapp Live Chat
Whatsapp IVR
WhatsApp Helpdesk
To Get A Quick Overview Of The Dashboard Or Order A Free Demo Click Here
Pragmatic Techsoft, the creator of WhatsApp Central All-In-One has launched a good number of business-centric apps and solutions including WhatsApp business integration systems.
Grow Your Business On Odoo WhatsApp
The company has 11 years of experience in Odoo ERP products and services, with 1000+ projects implemented, and 150+ plug-n-play readymade modules on Odoo app store. from
If you are looking for Odoo WhatsApp Website Integration solutions or Odoo WhatsApp For Business ERP.