The best practical steps to follow while Successfully implementing Odoo for eCommerce Companies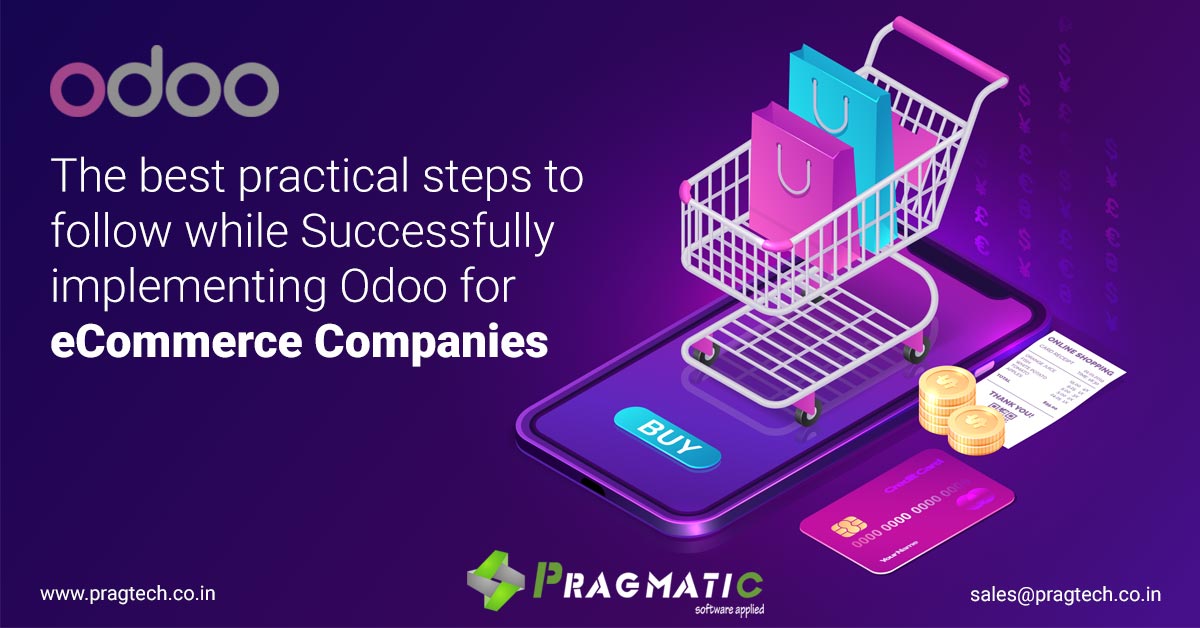 We are a specialist in implementing Odoo for eCommerce and Retail companies  for the last decade.  Clients come to us with their ideas and problems. It's our task to turn both into deliverable ecommerce solutions that will help our clients grow their businesses. Some of these customers already have shopping cart solutions such as Woocommerce, Shopify, Magento and others.  Here is the customer lifecycle we follow from the first contact to the first day of development.
Step 1 — Kick off Meeting
Our partnership begins with an initial discussion that doesn't go too deep, but deep enough for us to get an idea of a rough estimate for budget and timeline.
Step 2 — Understanding Customer Aspirations, Pain Points and Objectives
Our next objective is to help our clients fill out a brief. It includes questions related to functional and non-functional requirements. Depending on the type of project (migration, a project from scratch, custom module), the brief has its distinctive features.
Examples of questions for a project from scratch:
Non-functional
Who is your target audience (geography, tastes, needs, gender, age)?
What are your marketing channels and selling points?
What are your scaling plans for the next 3-5 years?
Who are your closest competitors?
Functional
What is your country's tax policy?
How many currencies/languages will you have on your website?
What are the user roles and desired access/actions for them?
Do you plan on having third-party integrations (CRM, ERP, PIM, etc.)?
What payment methods/payment gateways do you plan on using?
Step 3 — Market Research and Competitor Analysis
After we finalize the brief, our business analysts do a full competitor and market analysis. We identify market trends, perform an SEO audit, and do research on technologies and services that may be required.
Step 4 — Capture the eCommerce website requirements
Once we go over the research and brief, we start working on the requirements specification document. We conduct a online session to get detailed requirements. If we have additional questions or concerns, we get in touch with the client. By ironing out the specifics ahead of time, we reduce the chances of something going wrong during development. We make them fill a eCommerce Requirements Worksheet.
Step 5 — Multiple rounds of editing
Multiple rounds of editing ensure everything is included in the development plan and requirements document. This may take some back and forth, and may require additional research.
Step 6 — Creation of Work Breakdown Structure
The planning stage includes writing a work-breakdown structure (WBS). A WBS outlines the project in smaller components.
For an ecommerce website, you would break it down by headers, footers, text blocks, and sections for each page.
Step 7 — Roadmap and Milestones
With all the necessary documentation in hand, we can accurately estimate the timeline and cost of the deliverables. We agree to set up a schedule and a scope of the project.
Step 8 — Implementation and Development Starts
Once everything is planned and agreed upon, we start the development.