Can Odoo Consultants Drive Sustainability in Business Operations? [The Unsung Heroes]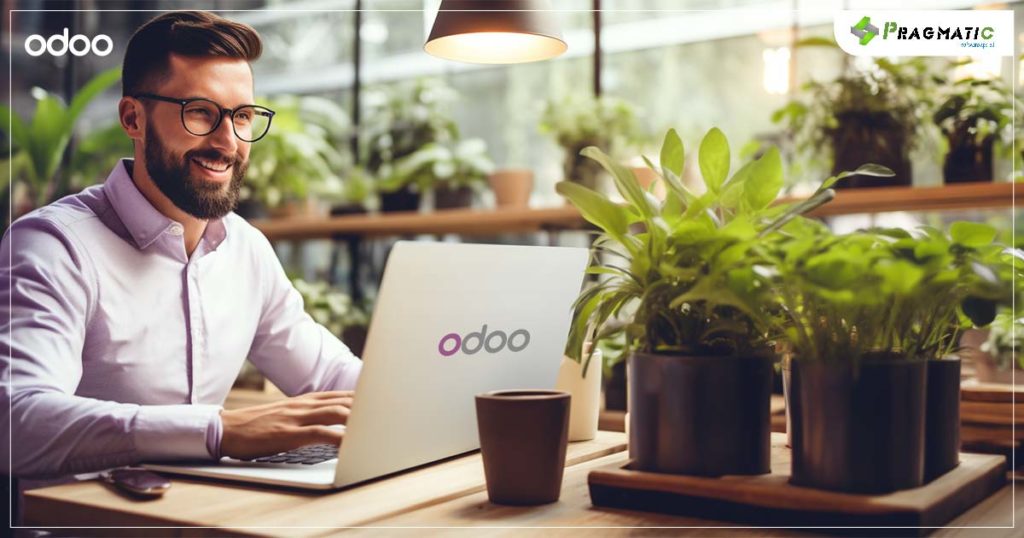 THE MULTI-FACETED ROLE OF ODOO CONSULTANTS IN SUSTAINABILITY
1) PROCESS OPTIMIZATION

One of the first steps Odoo consultants take is to conduct a comprehensive audit of your existing business processes. They identify bottlenecks, inefficiencies and areas where resources are being wasted. By optimizing these processes through Odoo's modular applications, businesses can reduce their carbon footprint and operational costs simultaneously.
2) DATA-DRIVEN DECISION MAKING
In today's competitive landscape, making decisions based on gut feeling is a recipe for failure. Odoo consultants help you set up analytics dashboards that provide real-time insights into various business metrics. This enables you to make data-driven decisions that are not only profitable but also sustainable in the long run.
3) SUPPLY CHAIN SUSTAINABILITY
Odoo Consultants can help you gain visibility into your supply chain, allowing you to identify and collaborate with suppliers who adhere to sustainable practices. This not only enhances your brand's reputation but also minimizes risks associated with regulatory compliance.
4) EMPLOYEE TRAINING AND CULTURE BUILDING
Sustainability is not just a top-down initiative; it has to be ingrained in the company culture. Odoo Consultants can set up training modules and gamified experiences that educate employees about the importance of sustainable practices, making them active participants in your sustainability journey.
THE ROI OF SUSTAINABILITY THROUGH ODOO
Investing in sustainability is not just about doing the right thing; it's also about Financial Viability.
Businesses that prioritize sustainability often see a higher ROI in the form of customer loyalty, reduced operational costs and potential tax benefits. Odoo Consultants can provide a detailed cost-benefit analysis, helping you understand the financial implications of your sustainability efforts.
Some Thoughts to Ponder on – They're Mandatory – Mind it!
1) IS YOUR BUSINESS READY FOR THE SUSTAINABILITY REVOLUTION?

As we move towards a more eco-conscious world, the question is not if your business will adapt to sustainable practices, but When. Have you considered the long-term implications of continuing with your current operational methods? Odoo Consultants can help you transition smoothly, ensuring that you're not just following a trend but are genuinely contributing to global sustainability efforts.
2) HOW AGILE IS YOUR BUSINESS IN ADAPTING TO REGULATORY CHANGES?
Regulatory landscapes are ever-changing, especially concerning sustainability. How quickly can your business adapt to new regulations without disrupting operations? Odoo Consultants can help you build a flexible model that can easily adapt to new rules, thereby reducing compliance risks and potential fines.
3) ARE YOU LEVERAGING TECHNOLOGY TO ITS FULL POTENTIAL FOR SUSTAINABILITY?
Many businesses have access to advanced technologies but fail to utilize them for sustainability. Are you maximizing the capabilities of your ERP system to make your business more sustainable? Odoo's suite of applications offers functionalities that many businesses are unaware of but can significantly contribute to sustainability goals.
4) THE HUMAN ELEMENT : ARE YOUR EMPLOYEES ALIGNED WITH YOUR SUSTAINABILITY GOALS?
While technology and processes are crucial, the human element cannot be ignored. Are your employees engaged and committed to your sustainability objectives? Odoo Consultants can help you build a culture of sustainability through training modules and engagement programs.
At Pragmatic Techsoft, we have extensive experience in implementing Odoo solutions that drive sustainability. Our team of Odoo Consultants has successfully helped businesses transition to more sustainable operations without compromising on efficiency or profitability. We believe that sustainability and business growth can go hand-in-hand, and our track record proves it.
Sustainability Is Not A One-Time Project But An Ongoing Journey.
Odoo Consultants offer the expertise and tools to make this journey successful and impactful. If you're new to Odoo consulting and are keen on driving sustainability in your business operations, now is the time to act.
We regularly share insights and updates that can inspire and guide you on your sustainability journey.
Follow us today to stay updated and be part of a community that values sustainable business practices.