Leverage the strengths of 2 industry leading enterprise softwares Mautic and Odoo
Mautic is leading inbound Marketing software for all kinds of business. It has an integrated Marketing and CRM functions. The Mautic is the heart and soul of of any business. It goes far beyond simple contact management, giving you incredible insight into every contact so you can build deeper relationships with your buyers at scale. Mautic Marketing Hub has everything you need to run successful inbound marketing campaigns that make people interested in your business and happy to be your customer. It's all your marketing tools — all in one place. Mautic gives you a full suite of tools to boost your productivity, shorten deal cycles, and make your sales process more human-friendly — without adding to your workload. Your whole team will book more meetings and close more deals, with a whole lot less work.
Features of Odoo to Mautic Connector
Import Contacts from Mautic to Odoo

Import Companies from Mautic to Odoo

Export Contacts from Mautic to Odoo

Export Companies from Mautic to Odoo
By using above credentials user can manage to authenticate Odoo with Mautic and successfully connected with Mautic
Application of Mautic need to create for connection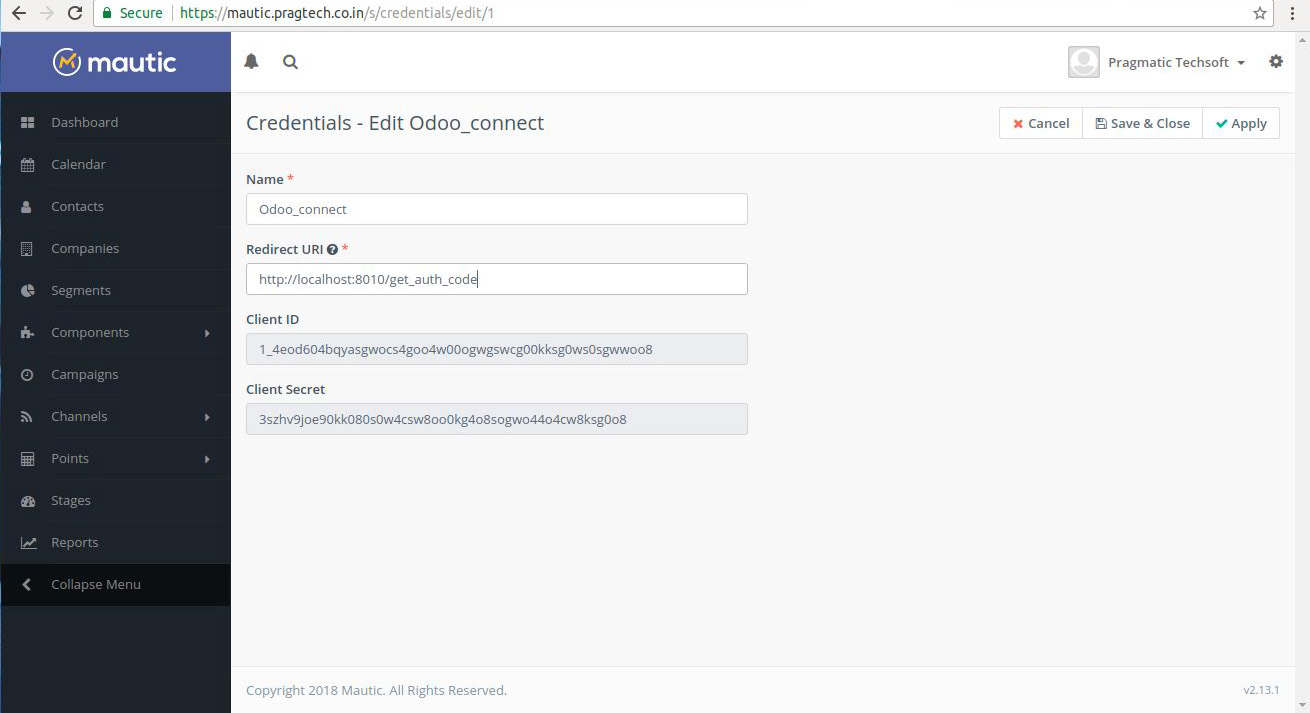 Application is mandatory need to create for the connection it provide us client id and client secret for authentication and connection
Import contacts from mautic to odoo
As we Click on Import Contacts button contacts from mautic is imported to odoo as below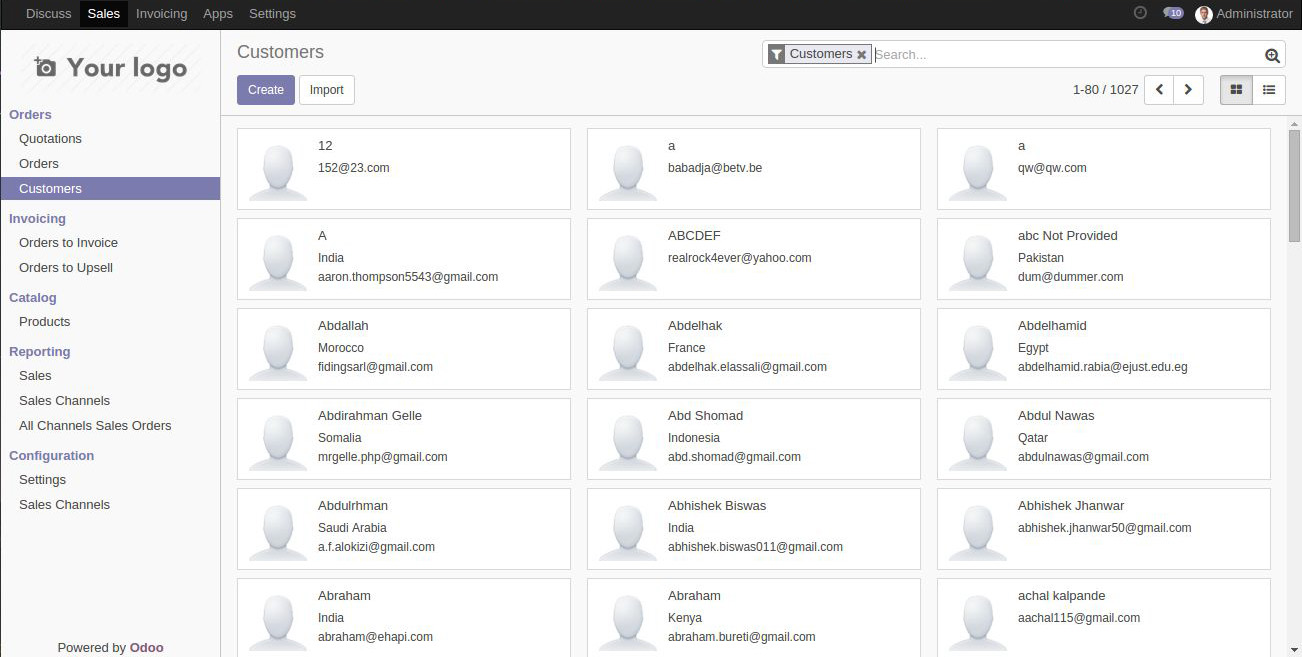 Export odoo contacts to mautic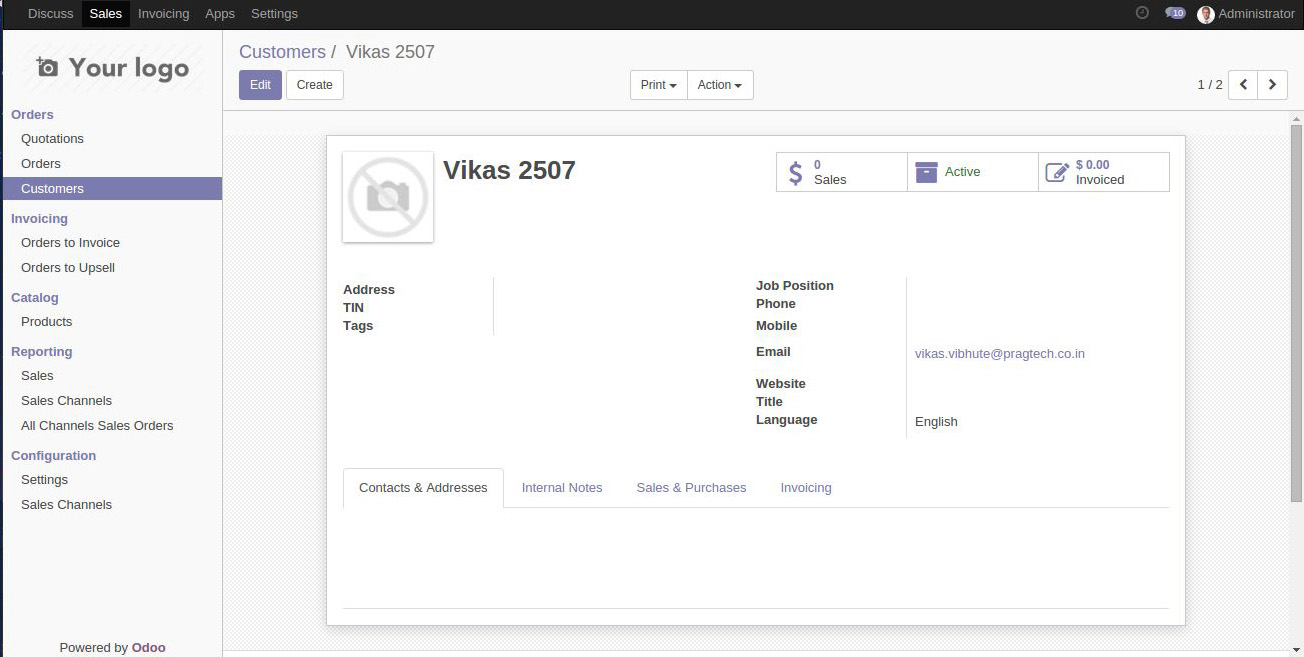 Odoo contacts exported to mautic
You can export individual contact from odoo to Mautic using action 'Customer export to Mautic'
Import mautic companies to odoo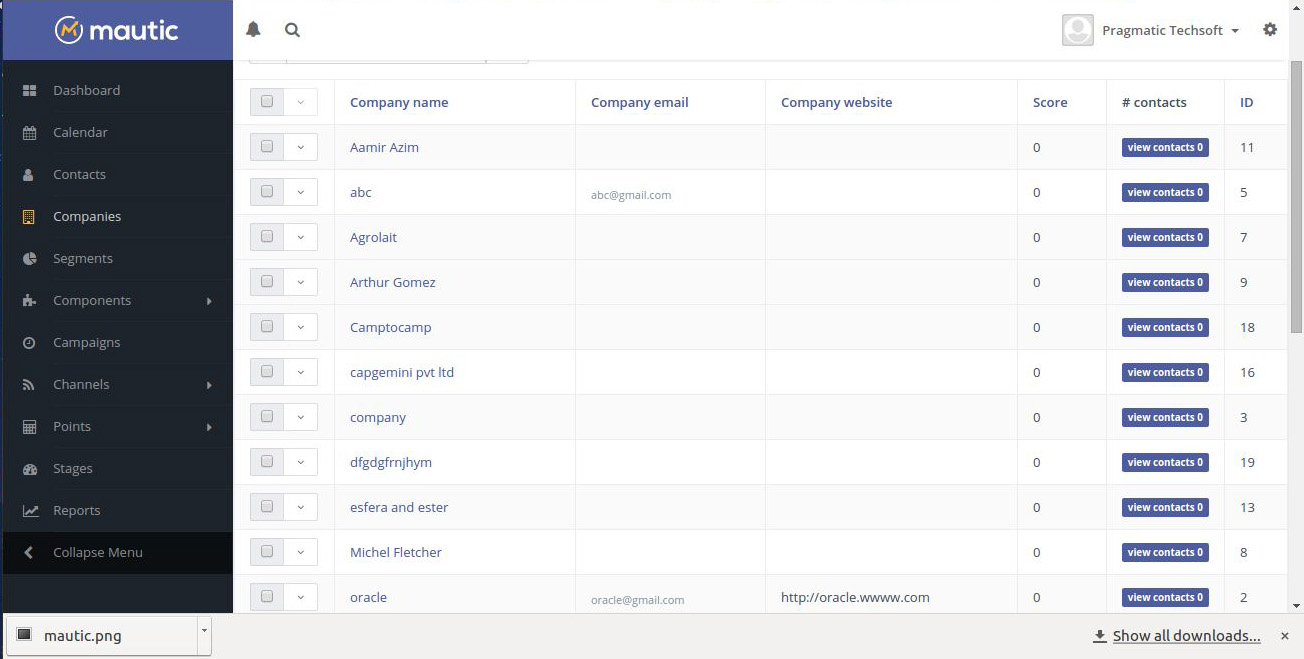 Click 'Import companies' button and one press all companies will be imported to odoo as shown below
Export odoo company to mautic
Go to Action → Click on company export to mautic.
Snap of Company that exported to mautic