Make It Meal – Odoo
Pragmatic has developed a module – 'Make it Meal' in Odoo to convert the selected pizza, pasta and salad to a meal. As part of Make it a Meal, a pop up option is available to select the soft drinks and side products that the user wants to add to the meal.
This Odoo module, is a combo pack where customer has option to select cold drink and side products like french fries, garlic bread, potato wedges, etc from the available list.
For the make it meal option user has to do some configurations in the product level which is mentioned below:-
Make it Meal Configuration-
If you want to treat this product as a meal product then you will have to make this check box True. Then this product is available as a meal option.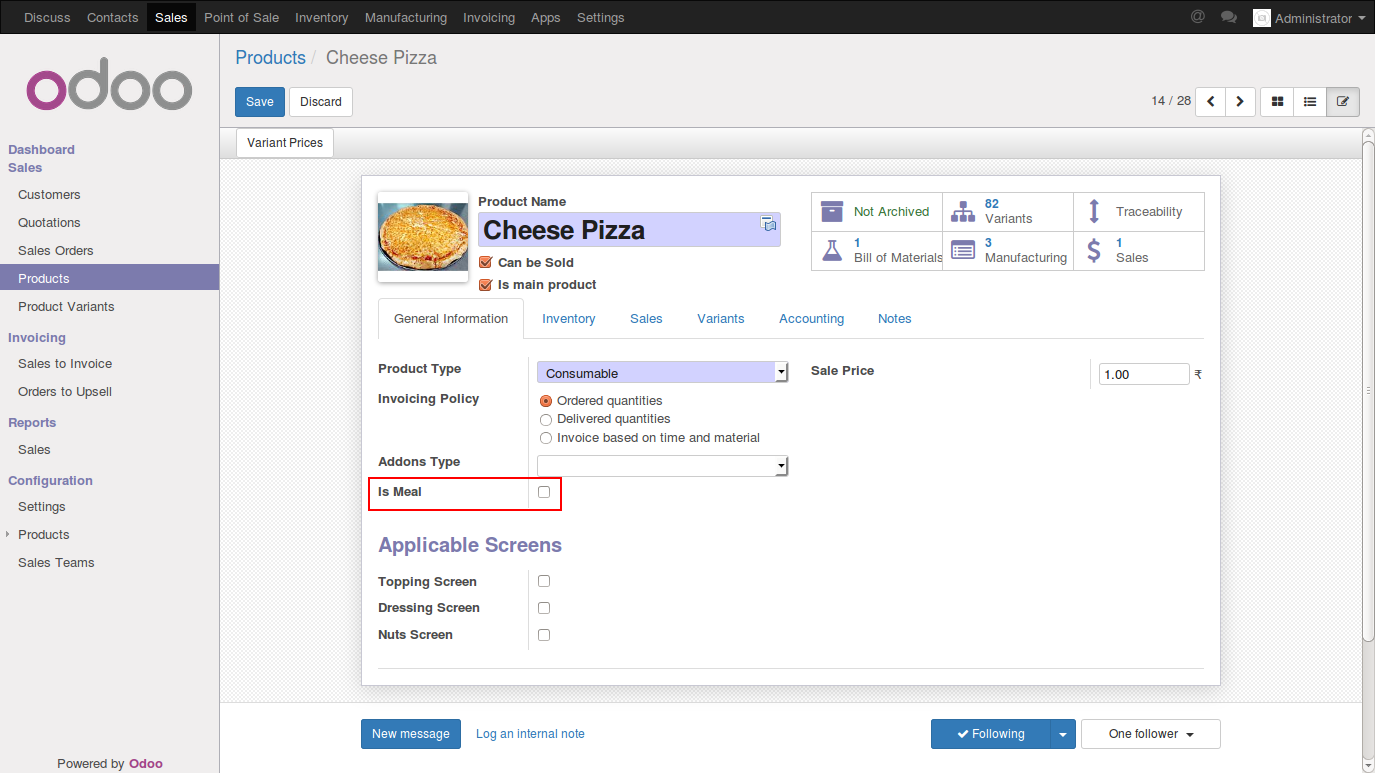 Make it Meal Product selection option will get available once you select the option to make the product 'Is Meal'.
Make It Meal Product Selection –
This is drop down field type and it will show only those product for which we have check off "Is Meal" option.
Here you can select meal product from the drop down. In the POS when user will click on the Make It Meal button then product selected on the POS screen will replace with the Meal product and system will show one popup to select the addon side products and cold drinks from the available option.
There is another configuration for make it meal. We can add side products in it. You will find that configuration in below screenshot.
Here user can define the Make it Meal Price and also user can define cold drink and side products with quantity. On click of single / double choice user can offer two cold drinks and side products to customers.
POS Make It Meal Button –
On the POS screen you will find Make it Meal if that selected product is eligible for make it meal.
If selected product is not eligible for Meal then Make it Meal button will not be visible. Once we click on make it meal button, then system will replace the selected product with meal product in POS.