Odoo 8 – Google Map Features In Odoo Sales Order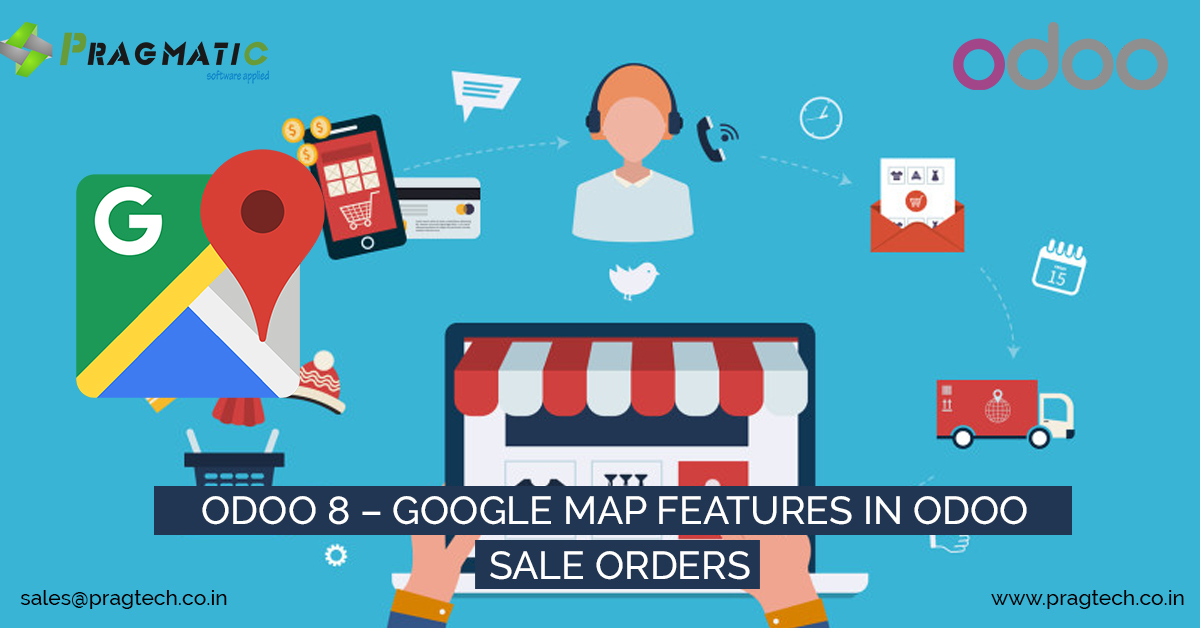 In Odoo Google Map integration, not just partner (res.partner) or Order (sales.order) model but any model contains Geo-location fields.
Features
Allow user to view all partners addresses on google maps

Enable google places autocomplete address form into partner form view. Provide autocomplete feature when you typed an address of partner

Routes Information

Showing order wise locations and its address

Showing count when sales orders in same locations same as partners

Full Screen – we can see map in full-screen
Pragmatic Offers you a Odoo 8 – Google Map connector to integrate your business with Google Maps.
How it works
Partner View
There is a map view added in Odoo with Odoo views like form, tree view when we click on it it will show the all customers on a map.
Sales Order Tree View
On Sales Order View there is a map view button when we click on it it will show all sales orders its address information.
After clicking on map view we can see all orders on a Google map.
Sales Orders With Same Locations Map will Shows Count.
Layers
There are different layers like, Traffic, Transit, Bicycle, etc.