Odoo 9 – Ingram Micro Integration
About Ingram Micro?
Ingram Micro is a wholesaler of IT products and services company based in Irvine, California.
It is a distributor of vhardware, software, and services with 154 distribution centers worldwide, serving more than 200,000 customers in approximately.
It works with more than 1,700 suppliers, including Acer, Apple, Cisco, Citrix, HP, IBM, Lenovo, Microsoft, Samsung, Symantec, VMware and others.
Pragmatic Offers you a Odoo 9 – Ingram Micro connector to integrate your business with Ingram Micro and automate the process.
How it works
On confirmation Sales Order, a Purchase Order of the same will be auto generated which at a later stage needs to be exported to Ingram Micro
Sales Order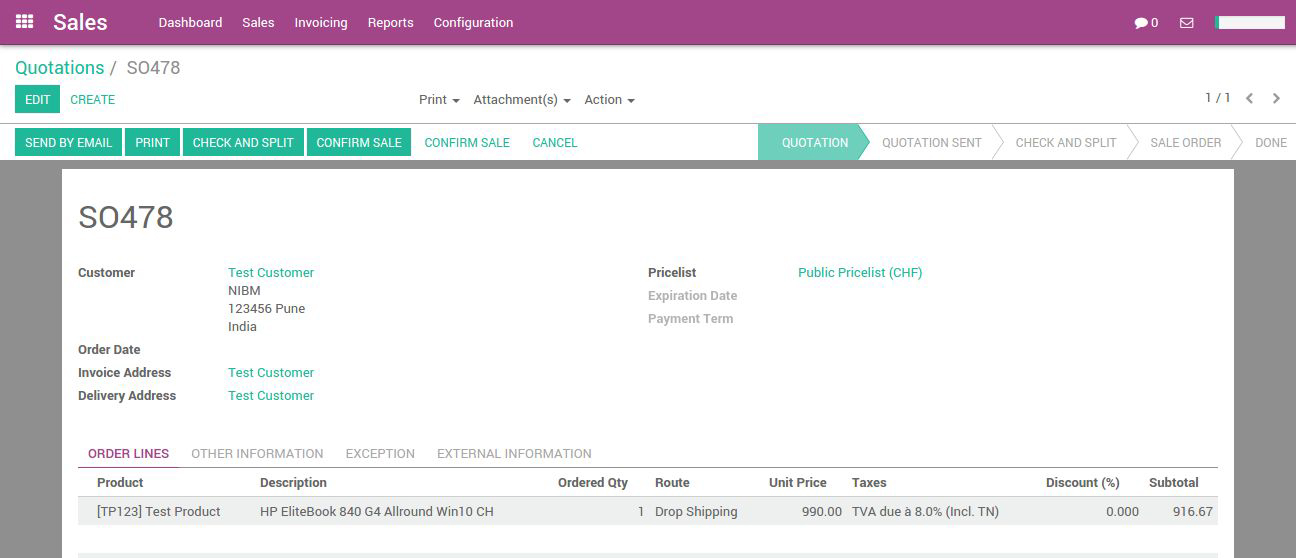 Related Purchase Order
This Purchase Order we can send to Ingram Micro for further dispatch of product to specified customer, (Using button 'SEND TO INGRAM MICRO' as shown in above screenshot)
After sending to Ingram Order, Vendor Status will be 'Request sent'.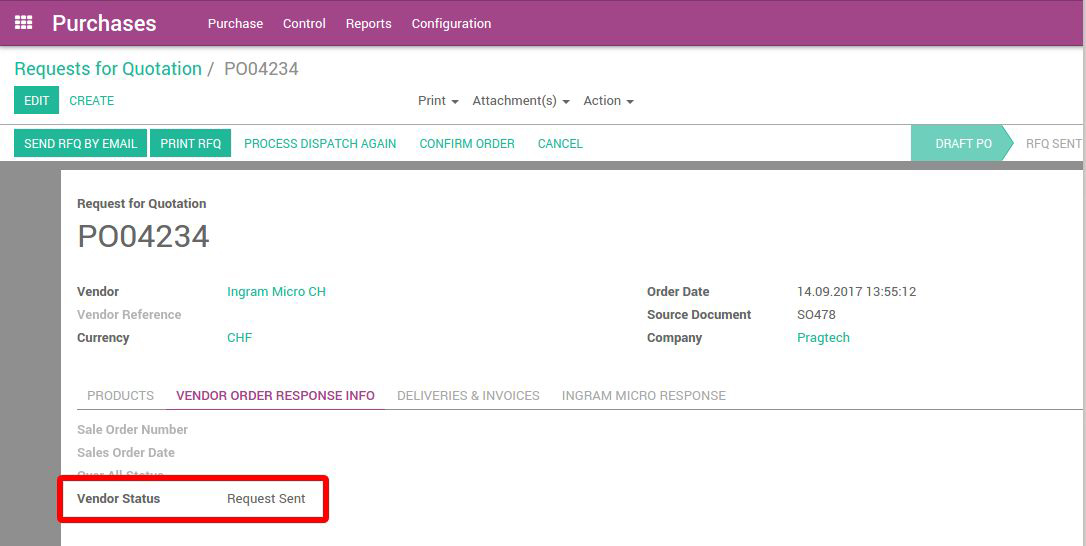 System will constantly check for sent Order if it is accepted or not by the Ingram Micro, If Ingram Micro not blocked the Order and accepted it successfully the Vendor status will be set to 'Accepted'.
After acceptance of the Order by Ingram Micro system will constantly check for "Dispatch Advise"
When Ingram Micro delivers the products to customer our system will update the same in Odoo. Deliveries are set to done and tracking information will be added into it and Order will be set to dispatch Status.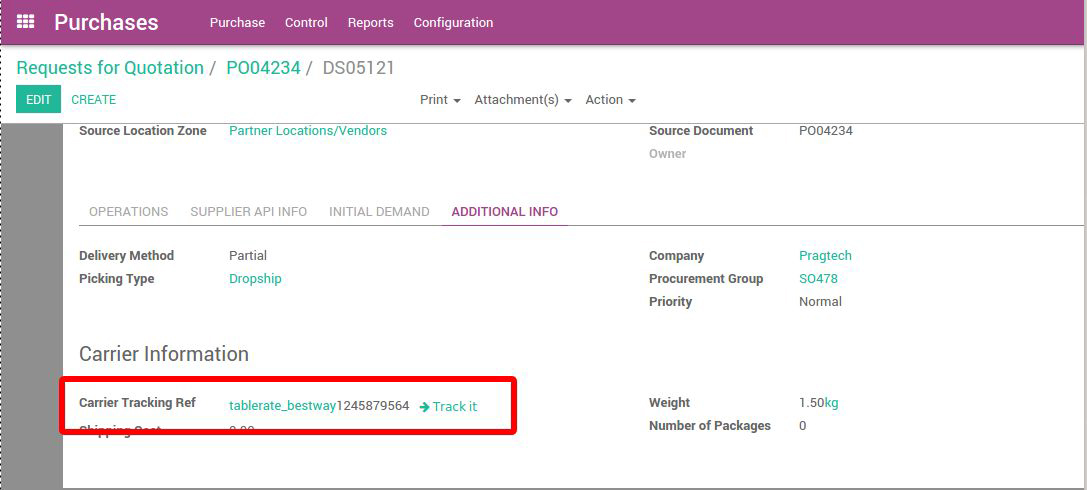 Once the status is  'Dispatched', the Order flow will be completed and the Order is successfully delivered to the customer and email notification will be sent to customer.