ADVANCED AND ENHANCED: EXPECTED FEATURES OF ODOO 16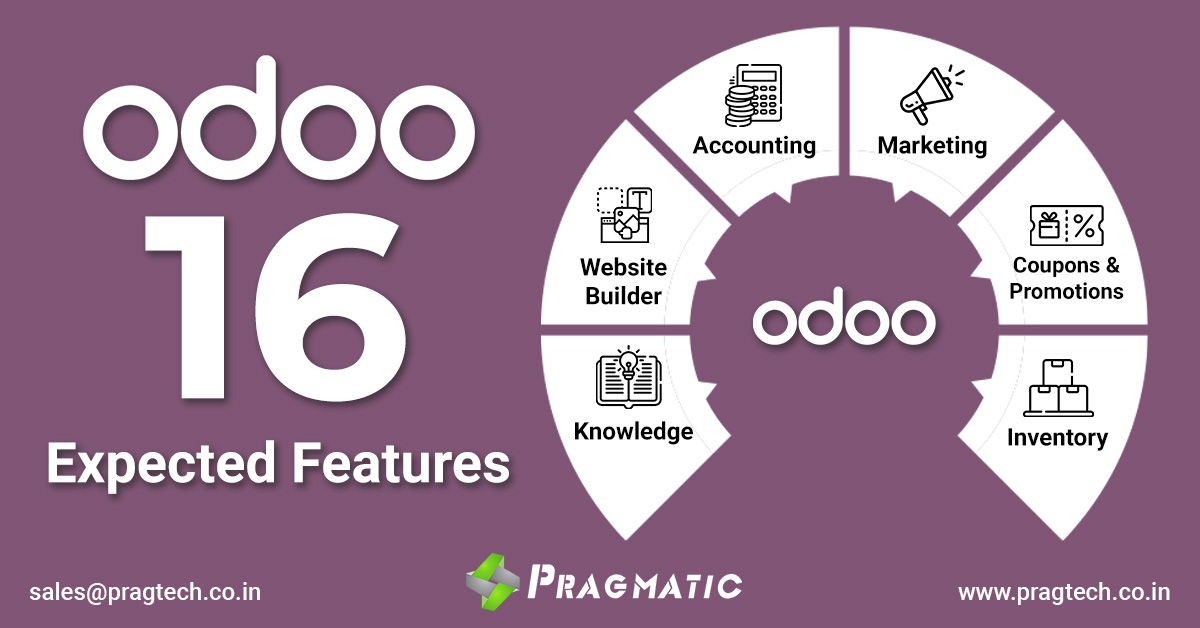 Odoo has globally proved its mettle in boosting business efficiency. With every iteration, users were introduced to higher performance and a better interface. The arrival of Odoo 16 has been anticipated for quite some time now and for a good reason. From what we have learned so far, Odoo 16's new features are bound to surpass expectations.
Let's understand how the expected features of Odoo 16 will refine the business administration.
Would you like us to notify you when the demo is available?
Knowledge Module
The knowledge module is quite similar to Wikipedia. Users can share their knowledge resources (articles, case studies, etc.) within the organization. Since the knowledge module is interconnected with other functions, it can be a valuable tool for improving the organization's internal communication. Users can easily access this informative resource center.
Website Builder Module
Odoo 16 website module comes with greater customization choices than the previous versions. The front-end and back-end modules are integrated to offer better control and useability. Customers can expect additional modifications in terms of configuration settings, user management, and other critical components of the webpage.
Accounting Module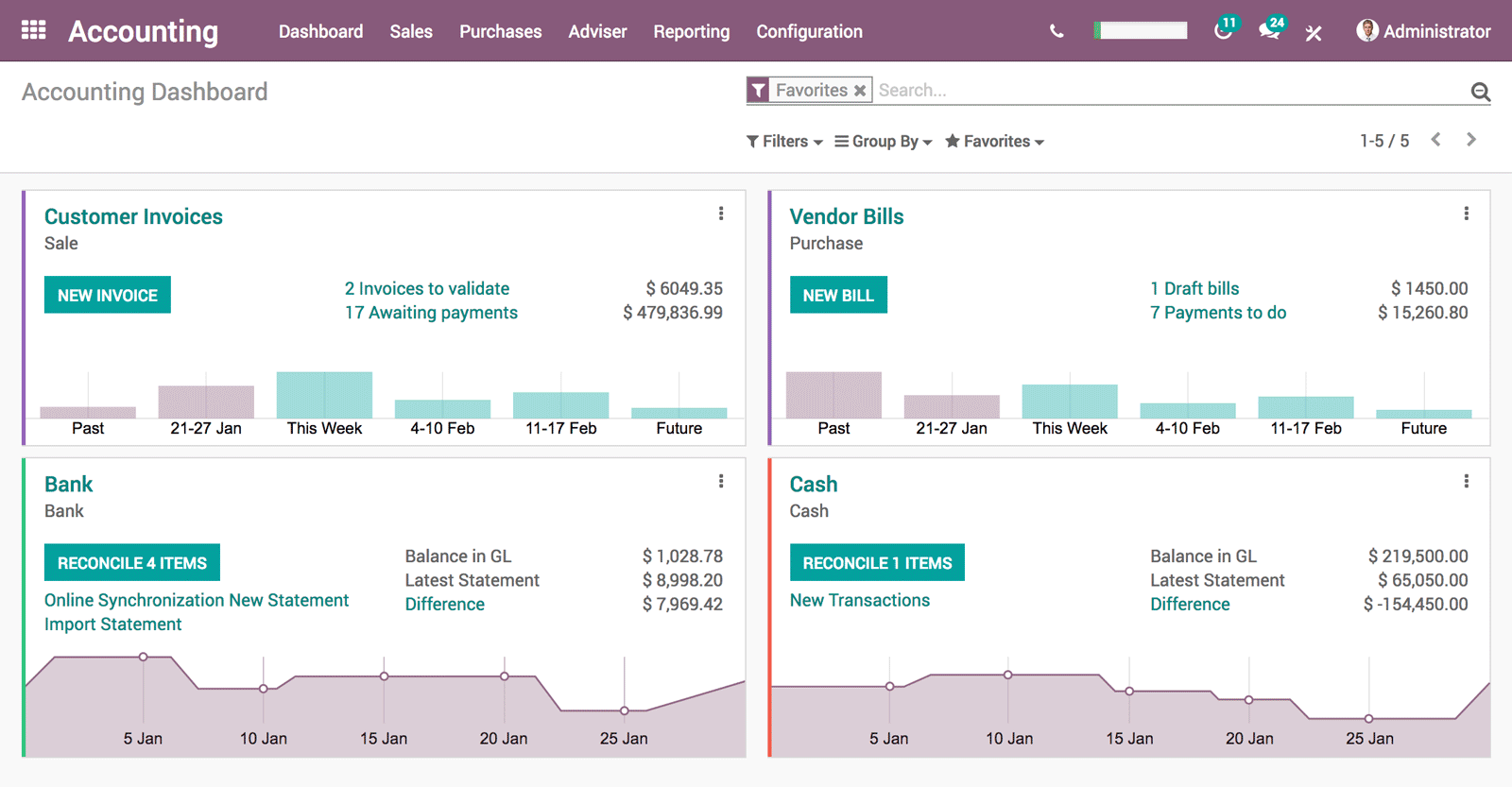 Keeping track of credit limits for multiple clients will become simpler with Odoo 16's accounting module. Of course, digitizing invoices will be a default component to expedite accounting procedures. Industries that routinely experience high-volume transactions can tremendously benefit from this feature.
Moreover, a reconciliation widget has been assigned to this module. This widget intends to make the reconciliation process faster and easier.
Marketing Module
In the latest version, email marketing gets a significant makeover. The most notable upgrades in the marketing module are –
Create a new mailing from the previously saved lists
Edit global attributes of the mailing list all at once
Save and reuse filters for future mailings
Import your contacts and mailing addresses
Besides these features, customers can expect a bunch of fresh email templates for effective campaigns. Odoo 16 marketing module will also enable users to operate Twitter from its social marketing module.
Coupons and Promotions
Coupons and promotions are incorporated under a single platform in the Odoo 16 version. They can be accessed through e-commerce, POS, and conventional orders. Earlier, coupons and promotions were separate functions which raised a few misconceptions amongst the users. The single platform attribute will simplify the administration process to enhance the focus on promotional programs. E-Wallet is also included in the list of new features which was missing in the previous version.
Payments and eCommerce
New payment acquirers are added to offer additional payment alternatives to the users. Customers can also be refunded through the system. Major modifications in the eCommerce setup are underway to streamline online selling. Apart from this, there will be enhancements to the purchase module and mass mailing tools for an efficient user experience.
Inventory Module
The inventory module has been furnished with upgraded shipping methods, force backorder, and other vital features for convenient inventory management. Under this module, customers can monitor the replenishment visibility days using the replenishment management function. The inventory module also offers automated batches in operation-type internal transfer.
MRP Module
One of the many new advanced features of Odoo 16 is the allocation reports for manufacturing. Customers can track the live status of their manufacturing order at any stage of the production. Furthermore, there is provision to split and merge orders along with a dedicated subcontracting portal.
Employee Module
The Employee module empowers users to conduct employee assessments, monitor performance, track productivity, and perform data analysis. The module can save and provide data on employee activities to enable better workforce management.
Would you like us to notify you when the demo is available?
Conclusion
Odoo 16 is better equipped for performance and enhancements than its predecessors.
Modules such as sign, time-off, employee, and website, incorporate other micro functions and features.
The new website builder module integrates both back-end and front-end interfaces.
A consolidated platform is provided for advertising and coupon management.
You can retrieve and copy-paste emails, or create a new one with the same content.
Sign module allows you to change the person's role or check the ecological saving.
You can maneuver the approval process as per the organization's requirements.
Updated shipping operations provide exact customer locations and tools to control shipping delays.
You can communicate procedural details with the advanced chatbot.
Overall, the Odoo 16 system will be strategically interconnected and accessible. User experience has been enhanced with easy accessibility to tools and features. More advanced features and tools are being developed that will be available to users soon…
OUR SUIT OF ODOO SOLUTIONS & SERVICES
Odoo Consulting | Odoo Customization | Odoo Implementation | Bug Fixing | Odoo Migration | Odoo Integration with Third-Party Systems | Functional Training | Odoo Development | Technology Support | and more…