Odoo ERP for Equipment Rental Industries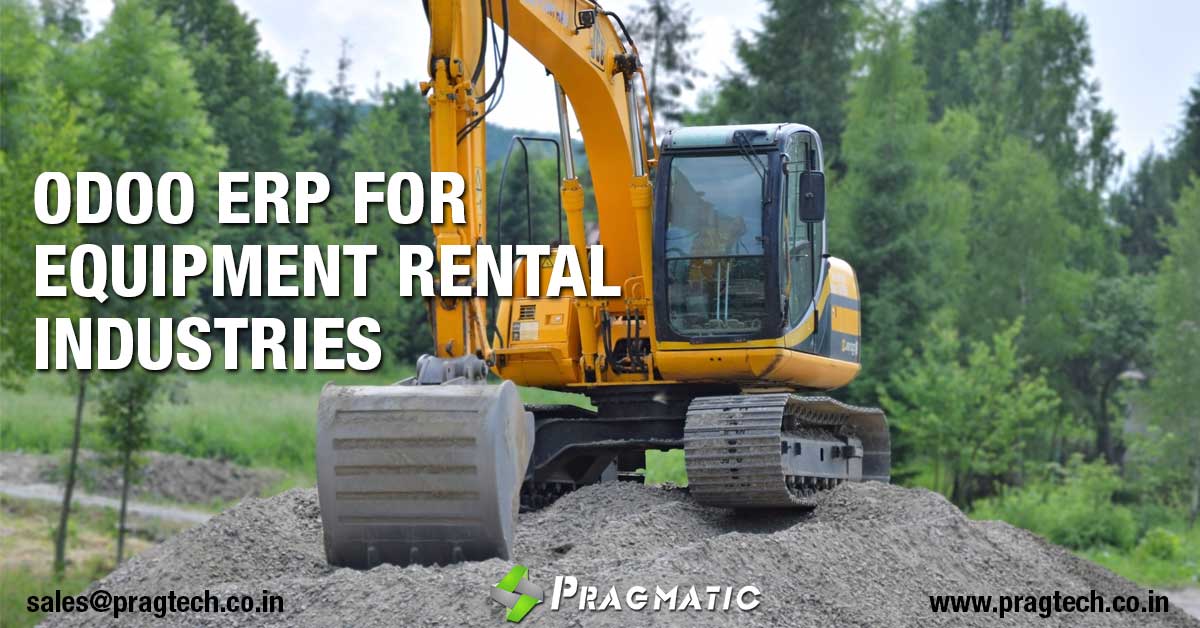 This is What you Need in a Equipment Rental ERP
As an equipment dealer, in today's world you must find ways to stay competitive. Technology is advancing rapidly, and the most successful and profitable companies are harnessing modern technology to stay ahead of the competition. The foundation of this is the companies' ERP software.
Unfortunately, many equipment dealers still use outdated legacy business systems, or in some cases are even running their business on spreadsheets. These legacy systems do not allow flexibility, meaning they force one to run business in ways that may not be conducive to efficiency or profitability and the worst part is that most do not integrate with the newest technological advances.
Besides, just in the past few years we've seen a shift in how equipment-driven rental companies are thinking. Especially about their market niches. They are primarily looking at rental through the prism of omni-channel retail and commercial sales.
Top 3 "must haves" for equipment rental ERP software: That's transforming traditional business models—one example among many is the shift to online offerings and transactions for equipment rental and services.