Odoo – eWAY Payment Acquirer
eWAY's secure and reliable online payment gateway makes it really easy for you to accept credit card payments from anyone, anywhere – from any device. Pragmatic Techsoft Pvt. Ltd. has created a new module "pragmatic_payment_eway" in order to accept credit card payments using eWAY payment gateway from Odoo website.
Payment Options :
There are two options through which payment can be made.
1. Direct payment from Odoo website.
Payment request shall be sent to eWAY from backgound and if successfully processed, order confimation message would be shown.
2. Using redirection to eWay website.
When eWAY option is selected , customer will be redirected to eWAY website for payment .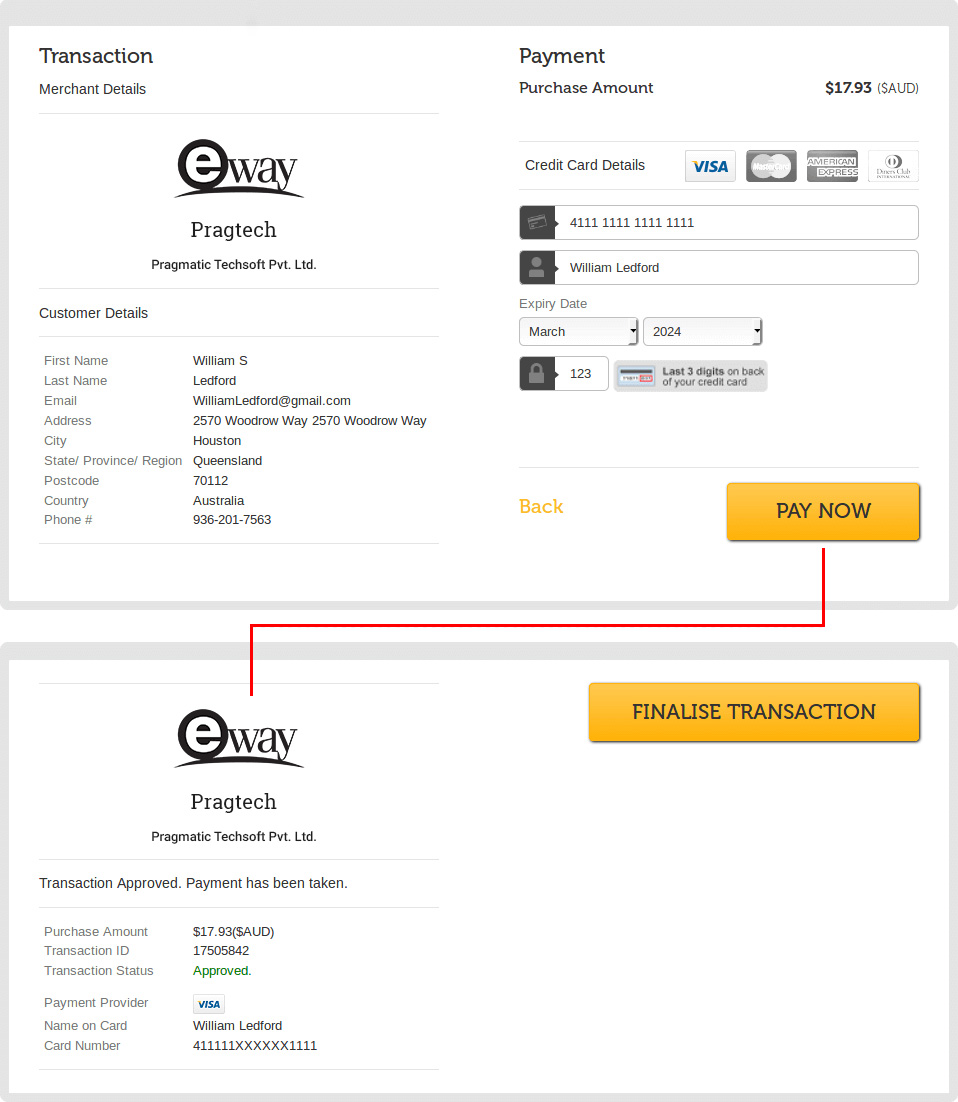 On successfull payment processing on eWAY website, it will revert back to Odoo website along with the transaction ID.
Payment captured through eWAY Payment gateway shall be visible on eWAY portal.