Odoo Hostel Management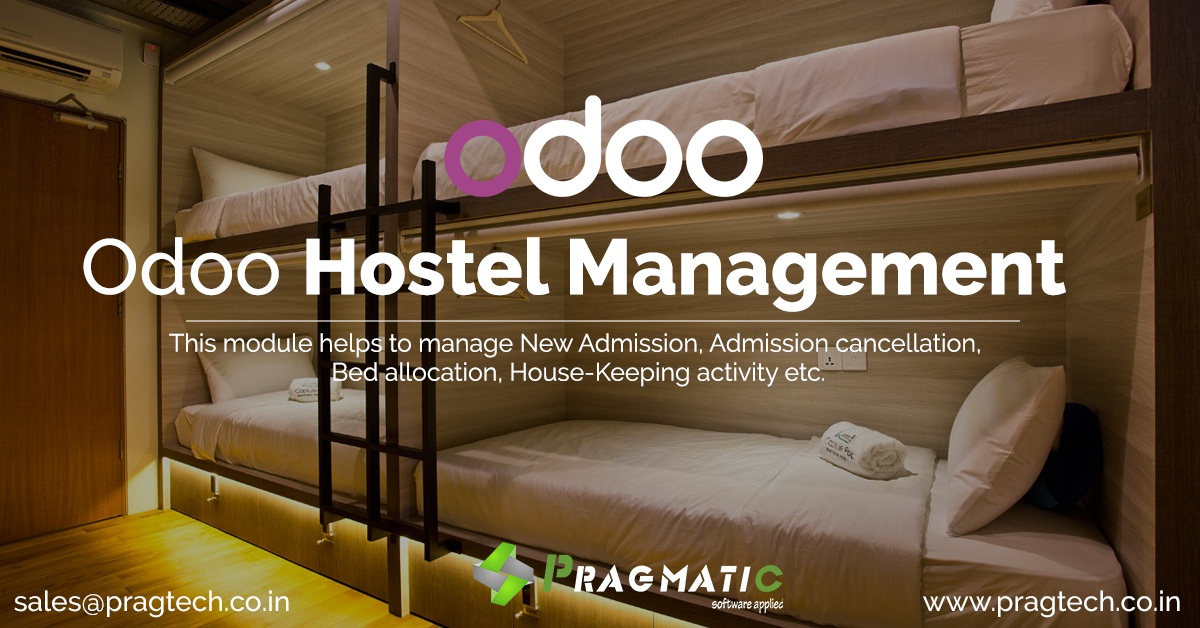 The App is developed to build an easy access between the Hostelite and Hostelers for reservation of Hostel Bed. In a way it will help the Hostelers to find a Home stay away from Home immediately with an excellent services in affordable amount.
A website has been designed where Hostelite can create account, Book Bed, check Hostel pictures , can get information about the fellow roommates before booking bed, can do cancellation of bed etc. This Hostel app provide Hostelers a wonderful access to book bed without any hassle.Visit the website create an account and enjoy the user friendly access for reservation of a BED .
Below are the features provided on website Portal:
Account Creation(sign -up)
Password Reset
Emails facility on Account Verification, welcome confirmation, Bed Reservation etc
Hostel Pictures viewable
Block, Floor, Room, Bed Selection
Profile: User,Bed and Fine detail History
Bed Searching Facility
Fellow RoomMates details
Cancellation of reserved Bed
Logout
Hostel Website Sign in/ Sign up Page
Account Creation: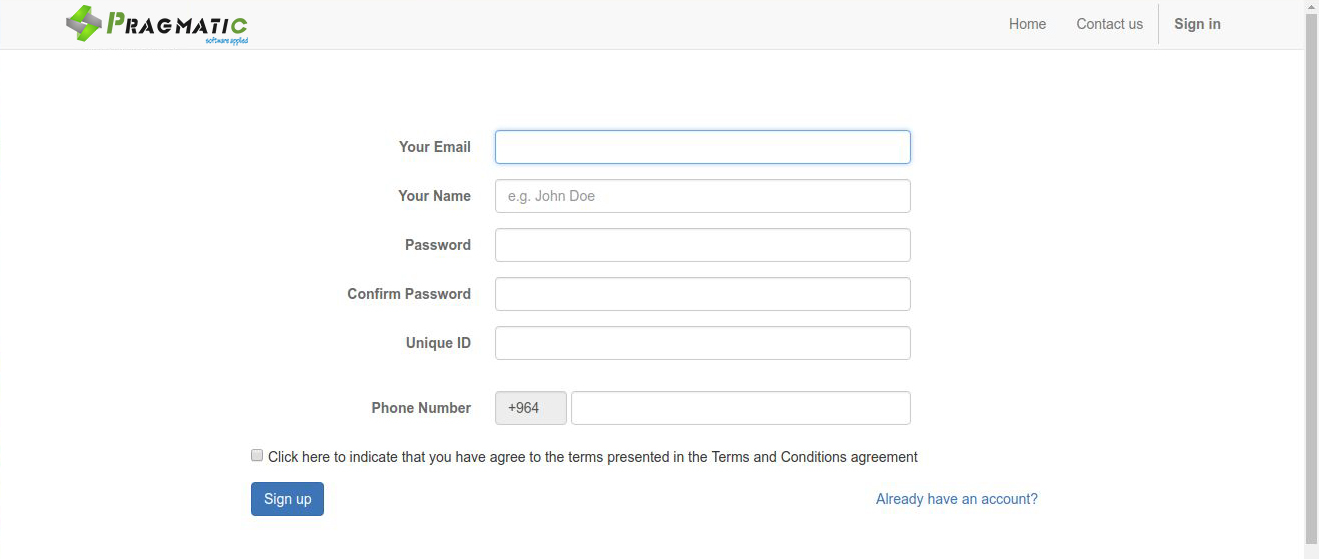 Hostel Odoo System
In Odoo system hostel has been designed in such a way that the Hostelite can handle the Hosteler profile, Bed , Blocks and floor in the system which will then reflect on website as per updates done by Hostelite. Hostelite can also upload bed details and Hosteler details by just one click which will help Hostelite to access user friendly app and maintain the logs of room, bed, Hosteler, block and floor conditions. Below are the features available in the system:
Import/Export of Bed
Import/Export Hosteler details
Customized Terms & Condition
Website Reservation window
Hostel Creation
Student Fine details update
Bed allocation/changing facility by Hostelite/adding
Hosteler Status (Active/inactive/checkout/checkin)
Bed Status (Available/booked/checkin/checkout)
Master Creations(Block, Floor, Room,Bed)
Hosteler detailed Report
Amenities
Services
Import/Export of Bed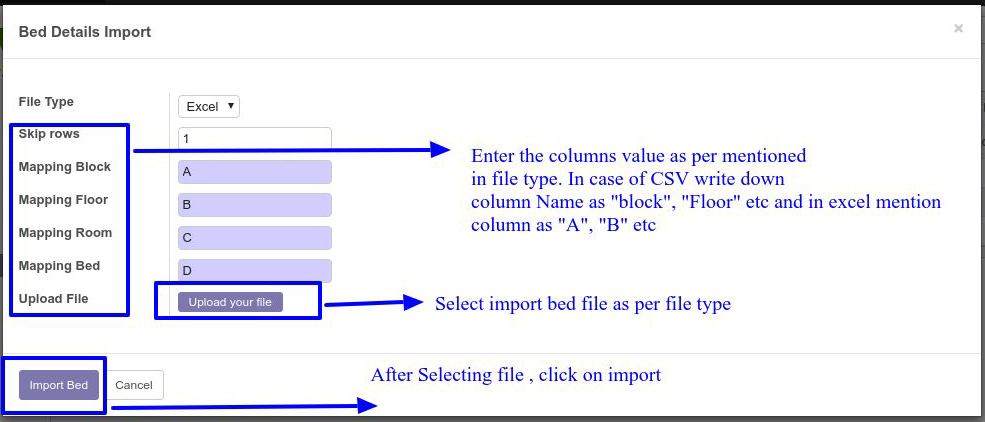 Import/Export Hosteler details