Odoo Insurance Feature for Clinics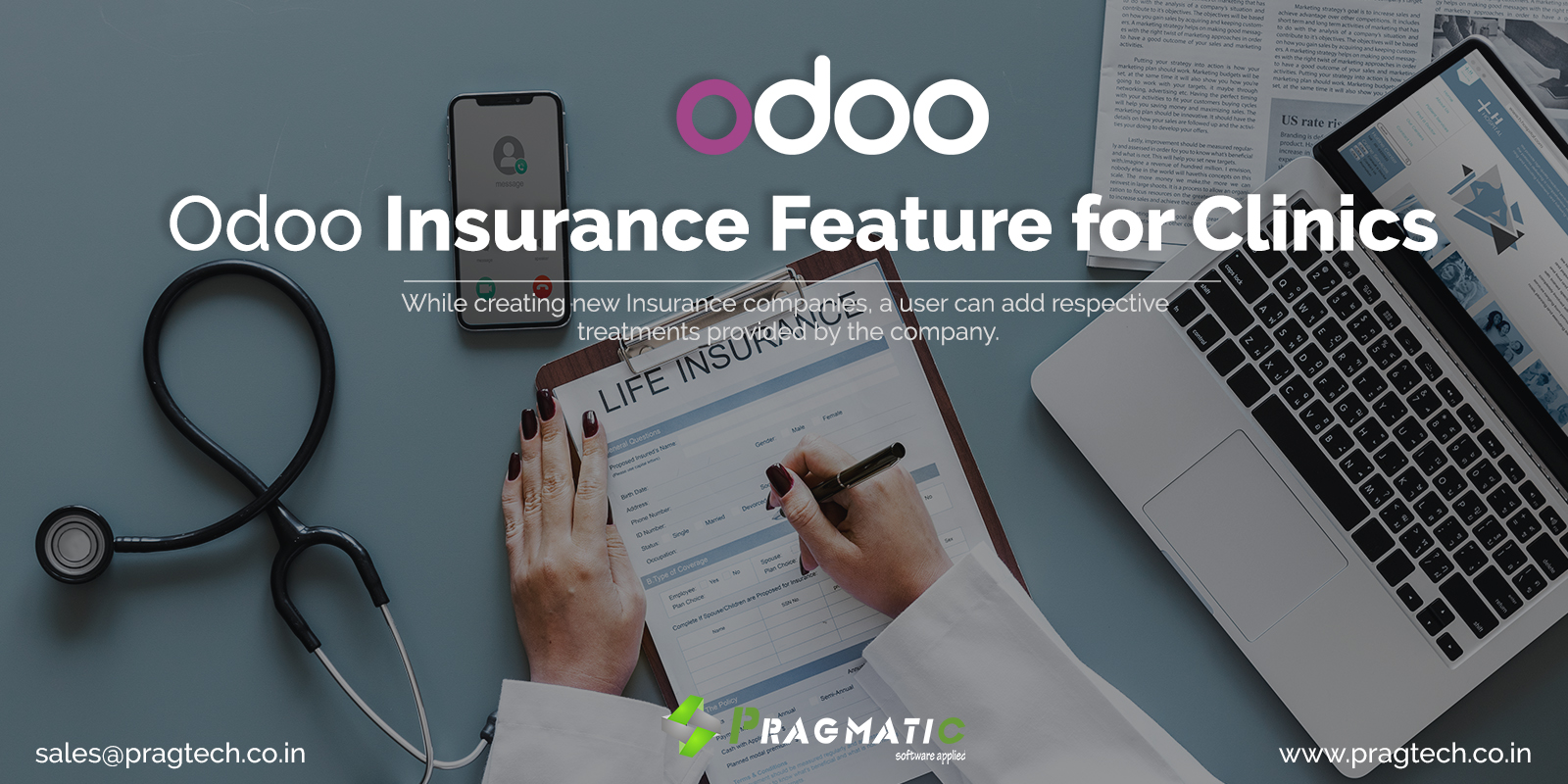 Pragmatic has worked for the clinics and health centers where Insurance is a must for these industry sector and Pragmatic has developed such module which can help to improve the process.
While creating new Insurance companies, a user can add respective treatments provided by the company.
Hence Insurance companies can be mapped with the Treatments entered in the system.
The user can also add the percentage of the amount covered under the treatment for respective companies.
User can define the percentage An Insurance company is going to cover against the treatment for the patient either full amount or there is percentage to be paid by Patient (Copayment). Discount can also be considered for treatment to be given by Clinic (Treatment Discount) during this calculation.
Vice-a-versa, while creating new treatments, a user can map respective insurance companies under treatments.
Billing (Invoice Creation) & Enabling Treatment:
Admin can add Insurance companies under Patient form while creating Patients. User can add the name of Insurance Company, Treatment Group and the copayment percentage.
Automatic Invoice Creation:-
An invoice can be automatically generated with respect to the Patient, Treatment and Insurance Company.
In billing, each Insurance patient will be paying according to the terms of Insurance Company, i.e. how each treatment is mapped with the Insurance Company.
Copayment and Discount are automatically getting calculated at the billing desk.
Hence the final invoice will get generated automatically with the required calculation.