Odoo Multi PDF with email Feature
We at Pragmatic always in search of updating our modules and here we are with the updated feature of Odoo Multi PDF. This feature will help to send email to client by selecting multiple invoices and send it across to client at one-go.
Customer's email id should be available to use this feature.
Currently Odoo don't provide any option to send multiple invoices which are raised against the same customer and user needs to send it one after the other. With this developed feature at Pragmatic, user can send email to customer at one-go which are raised and listed in the list.
User needs to select multiple invoice from the list and select 'Action' button.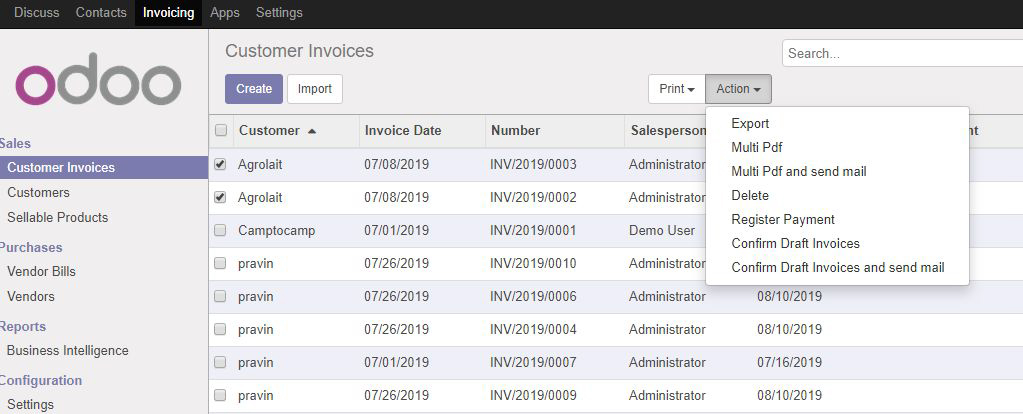 When user select Multi pdf, system allows user to download it

When user wants to send multiple invoice pdf then in that case, user has to select 'Multi pdf and send mail'. This action will send an email to customer's email address


Email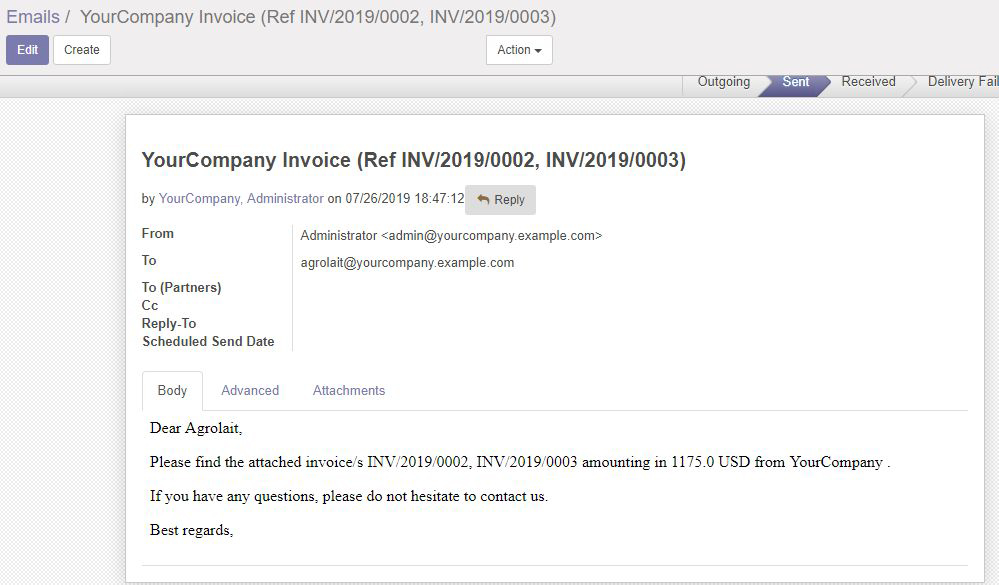 Other important feature which we have developed is to confirm multiple invoices and send emails.

Once the draft invoice is confirmed, it send an email following screen confirm its status.