Odoo12 – Progress Billing for Construction Business
Pragmatic has developed an addon module for Probuse construction and job costing modules. In this module we emphasize on  reducing the data entry at various levels of job order, project job cost sheet and budget. We have implemented a concept of Client POC, Site POC, Advance % and Retention% in this module.
Features :
1) We have added 'Job Type' field on the job order line level to identify what type of product is being used in the job order.
2) In order to minimize data entry at job cost sheet level. We have provided a mechanism to pull all the products from related job order and distribute it across the different tabs of job cost sheet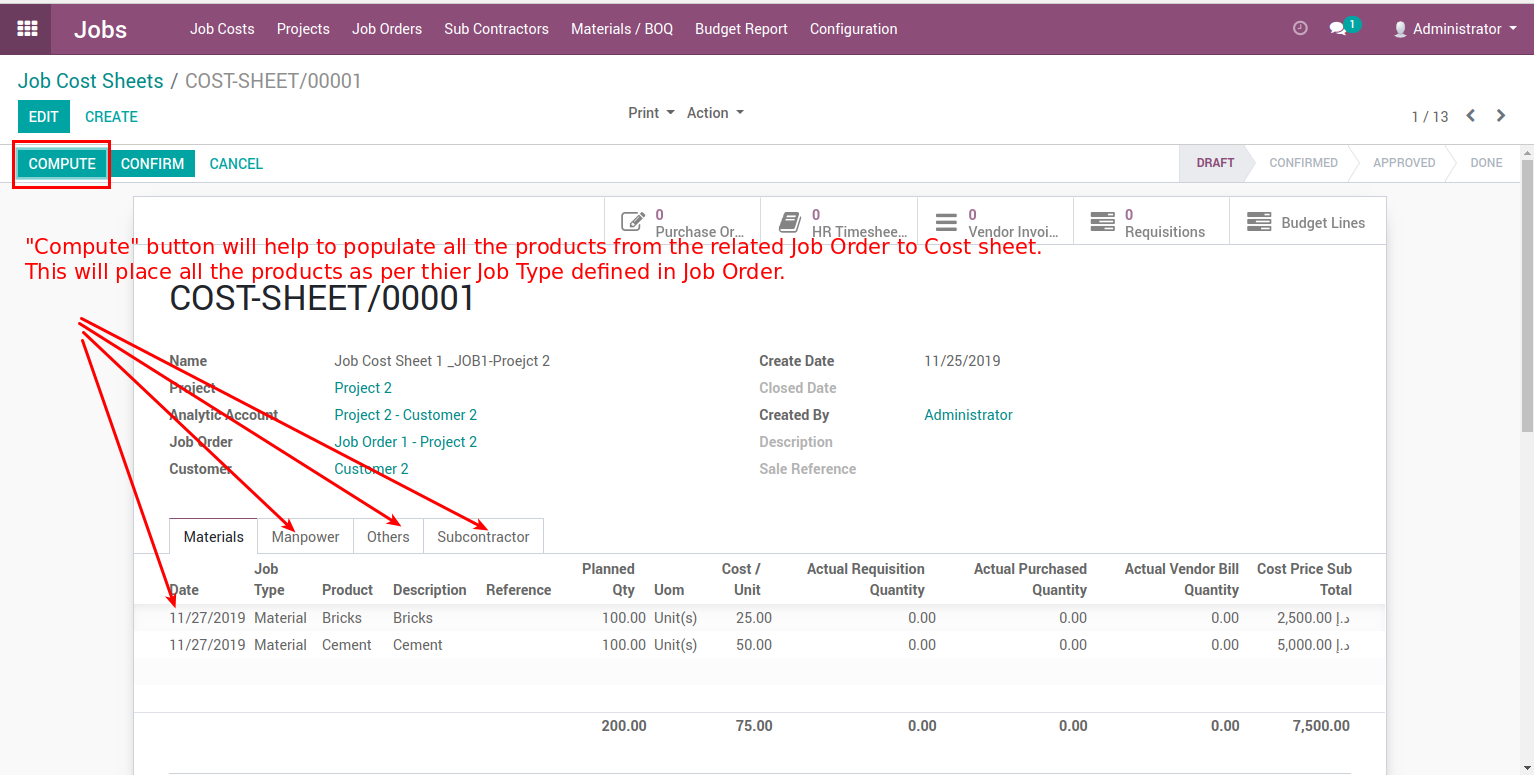 3) Once the job cost sheet is approved Odoo creates a budget related to given job cost sheet automatically. In budget we have implemented a concept of Basket i.e. there are small parts like Nuts and bolts whose consumption in respective quantities is not possible to maintain, instead they define a basket of product called FITTINGS which includes such products and Budget can be assigned to it.
4) In construction business there is a concept of Site POC and Client POC which indicates Percentage of Completion at Site and and Client respectively. Also there is a concept of Advance  % and Retention %. On billing form we have added those concepts and Invoice gets generated accordingly.
5) In this module there is another concept of 'Revenue Recognition Entries' which is a month end process. In this process Odoo will pass Revenue Recognition Entry for each project for a particular month. Automated process will bring all corresponding projects applicable for Revenue Recognition Entry.