Quality Control in Odoo: Tips and Tricks for Success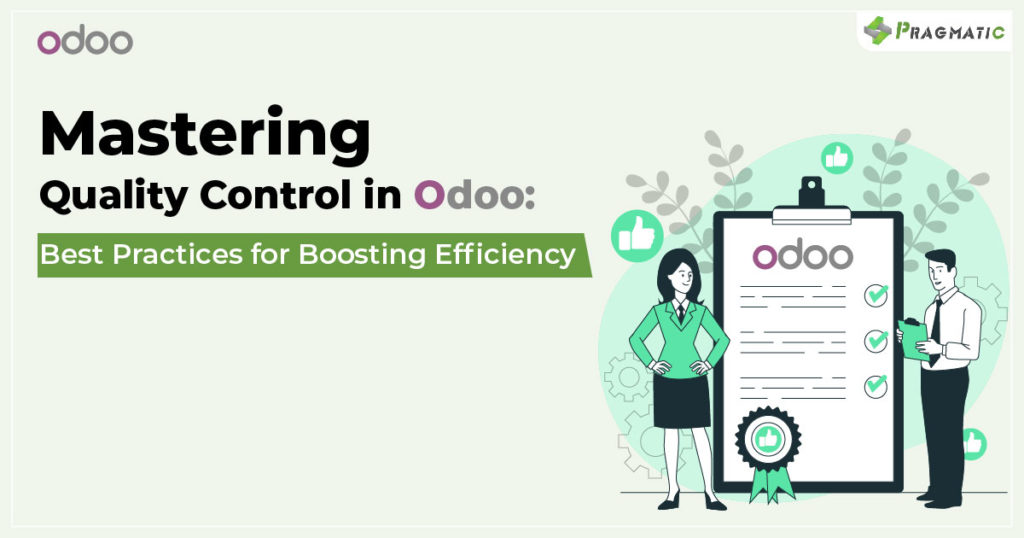 Best Practices for Mastering Quality Control in Odoo :
1) Define Quality Control Points
Odoo allows you to define the stages of evaluating a product using Quality Control Points. You can specify the product and the operation stages at which the control should take place. This will help you identify any issues in the product at an early stage, enabling you to take corrective action quickly.
2) Create Quality Control Plans
Quality Control Plans can be defined to trigger quality checks at specific inventory or manufacturing operations. This will ensure that the products are thoroughly inspected at all crucial stages of production.
3) Set up Quality Checks
Odoo provides the option to set up in-process, final, and receiving inspections based on a quality control plan. This will help you track the quality of the products at each stage and ensure that they meet the specified requirements.
4) Perform Quality Checks
Once the quality control plan is set up, it is essential to perform regular quality checks. Odoo has basic reporting features for quality checks and quality alerts. You can view a quality control dashboard summarizing all actions required in the quality control.
5) Give Alerts Regarding Product Quality :
Alerts can be set up to notify the relevant team members if there is any issue with the quality of the products. This will help in taking corrective action immediately and prevent any further damage.
Implementing Odoo Quality Control Successfully : Tips and Tricks
Enable Developer Mode
Enabling developer mode will provide you with additional options to customize the quality control process as per your business requirements.
Specify Logging Output
You can specify the log file where Odoo stores logging output to keep a record of all quality control activities.
Use Product Variants
Odoo allows you to add variants if the product has any, which can help in differentiating between similar products during quality control.
Work with an Experienced Odoo Partner
You can unlock Odoo's full potential in its quality control module by teaming up with a seasoned Odoo partner, such as Pragmatic Techsoft.
You can count on our assistance, direction, and knowledge to better your Quality Control procedures and realize your company's goals.
We provide end-to-end Odoo development services, including consulting, customization, integration, and support.
Mastering Quality Control in Odoo is Essential for any Business looking to deliver High-Quality products or services.
Get in touch with Team Pragmatic to boost your efficiency and Take your quality control process to the next level!