Say Cheers to Higher Margins! Boost Winery Profits with Data-Driven Strategies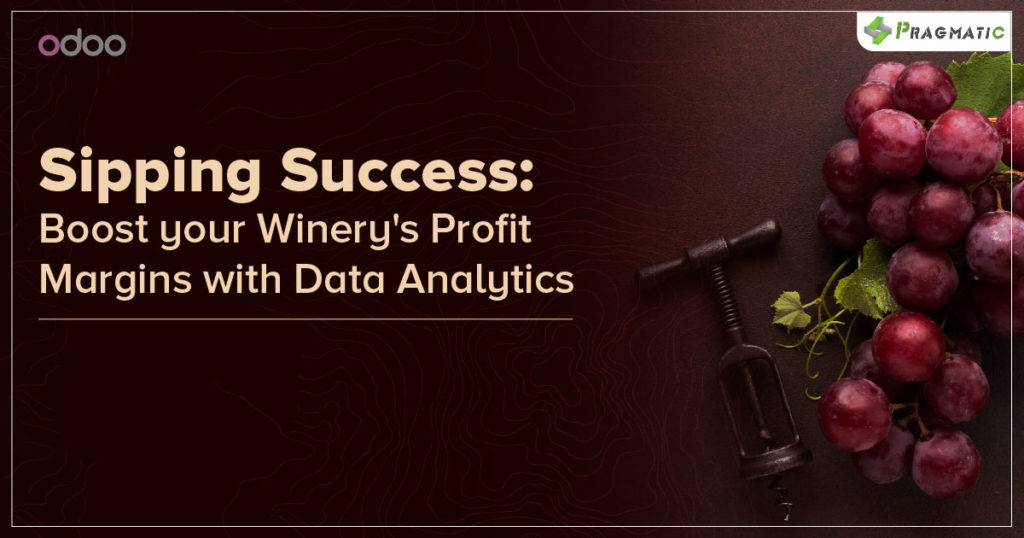 That's where Enterprise Resource Planning (ERP) solutions come into play.

An ERP system helps wineries to integrate and manage all their business operations, including production, inventory, sales and finances, in one centralized platform. This results in better data management, increased efficiency, and improved decision-making.
Odoo is a flexible ERP solution for vineyards. Odoo's batch tracking, quality control, and vineyard management help wineries manage production. Odoo's sales and marketing modules optimize wineries sales channels and target the proper customers thereby increasing revenue and customer satisfaction.
Data Analytics and ERP solutions are Vital for Wineries to succeed in today's competitive market.
But the world of ERP solutions can be complex and it can be challenging to know where to start.
At Pragmatic Techsoft, we provide customized ERP solutions that cater to the unique needs of wineries.
Our aim is to help you stay ahead of the curve and achieve success in this competitive industry. 
Follow us at Pragmatic techsoft for Insightful blogs such as this!