The Great Debate : Open Source vs. Proprietary Software What You Need to Know
Proprietary Software is developed and owned by a single company, which means that the source code is not publicly available. The first thing that comes to mind is Heavy License Fees.
But it does have some Benefits as well :
✅ Comprehensive Support and Maintenance : Support and upkeep services are typically included with proprietary software. This guarantees that organizations always have access to the latest information and reliable technical assistance.
✅ User-Friendly Interface : Proprietary software is usually designed with the end-user in mind and often has a user-friendly interface.
✅ Guarantees a Higher Stability : Because the proprietary software is created and maintained by the same firm that uses it, it is more reliable than open source alternatives. The organization owns the code, so it can guarantee that it's up to par.
✅ Offers Broader Integration & Compatibility : When it comes to connecting your various tools, you won't have any trouble using proprietary software because of its widespread compatibility and built-in integration features.
It's time to analyze the Drawbacks of Proprietary Software :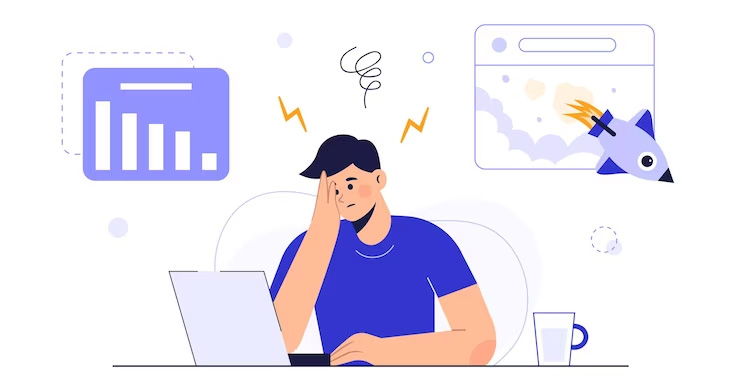 ❌ Limited Customization : As the company that created the software still owns and retains the rights to the software, proprietary software is often a more rigid solution that cannot be developed to tailor to a business's needs.
❌ High costs : Proprietary software can be expensive to purchase, especially for small businesses. Companies that develop proprietary software often charge a licensing fee and may require users to purchase additional features separately.
❌ Security risks : Proprietary software can be more vulnerable to security risks as the code is not publicly available for review and testing by the community.
❌ Vendor Dependency : Proprietary software users are dependent on the vendor for updates, bug fixes, and new features. This can be a problem if the vendor goes out of business or stops supporting the software.
❌ Limited Innovation : Proprietary software companies may limit innovation in their software to protect their intellectual property and prevent others from copying their ideas. This can lead to a lack of new features and slower development compared to open-source alternatives.
Open Source Software is developed collaboratively by a community of developers and is available for anyone to use and modify.
Check out some of the Benefits :
✅ Cost-Effective : This is often free or less expensive than proprietary software. This makes it a cost-effective option for small and medium-sized businesses.
✅ Customizable and Flexible : It can be tailored as per the needs of the business requirements.
✅ Community Support : It is often developed and maintained by a community of contributors, who provide support and updates for the software.
✅ Greater Transparency : The source code of open source software is available to the Public, which allows for greater transparency and accountability.
It's time to analyze the Drawbacks of Open Source Software :
❌ Requires additional Testing :
It may be more prone to compatibility issues when upgrading. This is because different versions of the software may not be fully compatible with each other, or with other software that you are using. This can require additional testing and troubleshooting before upgrades can be completed successfully
❌ Support May Be Slow (For Big Companies) :
Some open source software may be difficult to set up and use, leading to steep learning curves for businesses. Moreover, unexpected costs may arise from the need to dedicate staff time to supporting a given piece of open source software.
82% of IT Organization leaders would prefer a vendor contributing to the open source community making it a Popular Choice!
Open-source software is now the backbone of nearly every industry : An astounding 97% of apps use open-source code and 90% of businesses do so in some capacity.
Odoo, a popular open-source business management software, incorporates accounting, inventory, e-commerce, and more. Odoo improves with a huge development community. Odoo provides affordable, customizable solutions for enterprises.
When it comes to choosing software for your business, the decision between proprietary and open source software ultimately depends on your business's unique needs and goals.
Be sure to do thorough Research and Evaluate your options before making a decision.
Interested in enriching your know-how on tech and software solutions?
Follow Pragmatic Techsoft for more Informative blogs!