Why Choose Odoo 17 for Streamlining Your Blending and Mixing Processes?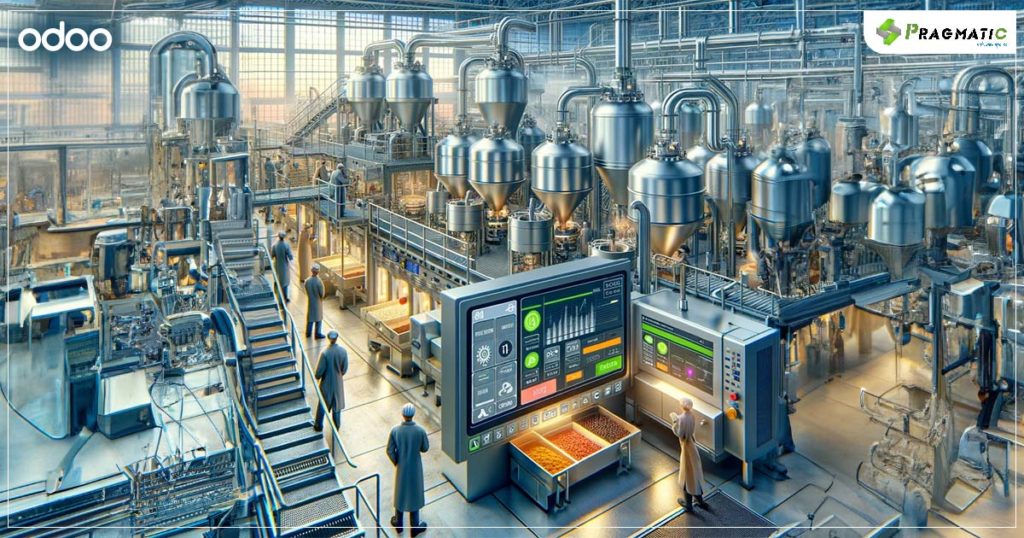 ODOO 17 : A CLOSER LOOK AT BENEFITS FOR BLENDING AND MIXING PROCESSES
1) Automated Workflow Management 
Automation is at the heart of Odoo 17, simplifying the intricate steps involved in blending and mixing processes. This feature ensures precision and consistency at every phase, a prerequisite for quality and efficiency.
2) Real-Time Monitoring and Analysis 
Gain real-time insights into your operations with Odoo 17. This feature facilitates prompt decision-making and keeps your processes aligned with the desired outcomes.
3) Quality Control and Compliance  
Odoo 17's robust quality control features ensure that your blending and mixing processes adhere to the industry standards and compliance requirements, thereby fostering a culture of excellence within your organization.
4) Inventory Management 
The comprehensive inventory management capabilities of Odoo 17, including tracking inventory levels, forecasting demand, and generating purchase orders, ensure that you have the right ingredients on hand when needed.
5) Bill of Materials (BOM) Management 
Create and manage BOMs for your blended and mixed products effortlessly, ensuring the correct ingredient proportions and quality adherence.
6) Manufacturing Execution System (MES)  
Odoo 17's MES module provides real-time visibility into the blending and mixing process, allowing for early problem identification and ensuring smooth operations.
7) Coding Insight 
Implementing a custom formula calculation in Odoo 17 can be achieved with ease. Here's a simplified code snippet to illustrate this :
python
EMPOWERING INTERNAL TEAMS WITH ODOO 17
Odoo 17 serves as a robust tool for various internal teams to enhance their operational efficiency:
Production Planning : Create and manage production schedules, ensuring demand is met and deadlines are honored.
Production Control : Monitor the blending and mixing processes in real-time, identifying and rectifying issues promptly.
Quality Assurance : Conduct thorough quality control checks to ensure adherence to quality standards.
Odoo 17 stands as an indispensable asset for businesses aiming to refine their blending and mixing processes.
Pragmatic Techsoft, a seasoned Odoo partner, has a rich legacy of helping businesses seamlessly transition to Odoo 17, ensuring a smooth implementation, comprehensive training for your staff and providing ongoing support and maintenance.
Augment your Odoo 17 experience with our Manufacturing Module, bringing advanced BOM management, production scheduling, quality control management and much more to the table, providing a holistic solution for your manufacturing needs.
Stay tuned to our blogs for more insightful discussions on leveraging Odoo 17 for operational excellence.