COVID 19 Corona Virus and other Vaccination Management using Odoo
Pragmatic has released a new app for COVID Corona Virus and Other Vaccination management. A vaccine is a
biological preparation that provides acquired immunity to a particular disease.
This module will help to manage patient vaccination flow and the history.
The module comes with some pre existing vaccination records and more can be added based on the users requirement.
All Possible details of the vaccines are also stored on the vaccine form itself.
The vaccination details are available inside the patient.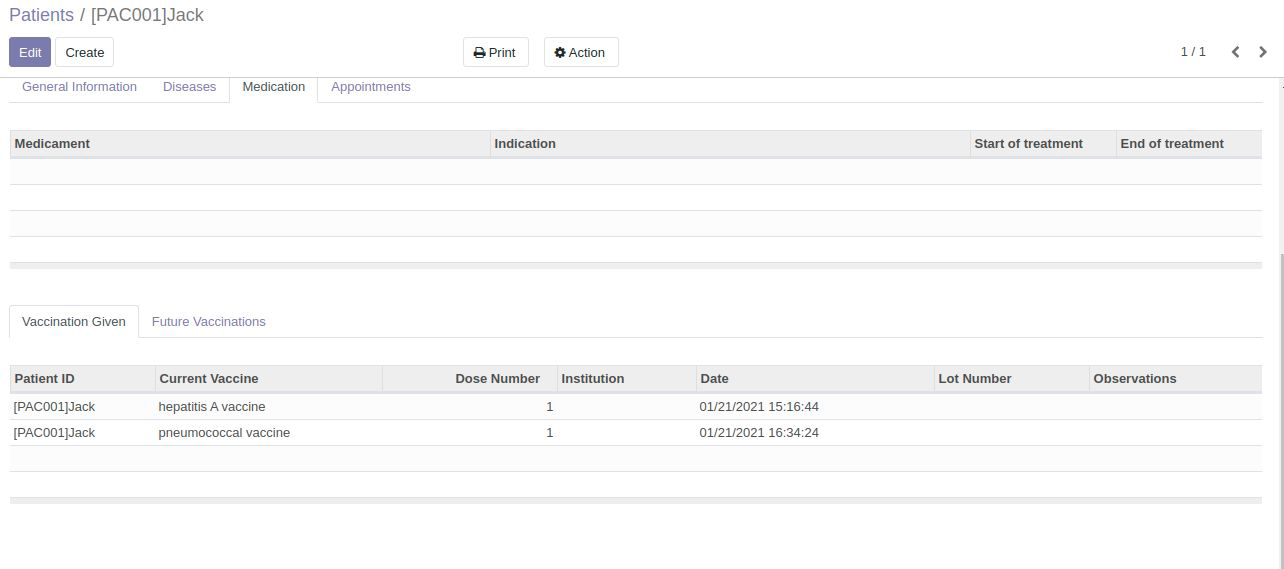 This view contains a record of vaccinations given as well as future scheduled for the patient.
Overall this module can be used to seamlessly plan & track the vaccination programs for users.