Odoo Holiday Property Rental Module
Pragmatic has developed an Odoo module related with Holiday Property Rental which can be used by Property Adviser / Real Estate Brokers / Agents / User. This module will help Users to advertise their rental property, maintain rental property data and attract customers through its information.
End user when look for the property, they simply login and find properties based on their search criteria like:- Date range, Location, preferable Area, budget, postal code.
This data can be more filter with following information appears over the next filtering which includes:- No. of Bedrooms, No. of Bathrooms, View from Room and sorting can be done based on all the prices or the property advertisement date.
End user can select the property and view all details about this rental property.
Property Details include following feature at present:-
Property Basic Details
Price Rates (Date wise)
List of Amenities
Rental Property Description
Picture Gallery
Rental Property Location (Over Google Map)
Similar Properties List
Basic Property Details View:
Price Rates (Date wise)

List of Amenities:

Rental Property Description:
Picture Gallery:
Rental Property Location (Over Google Map):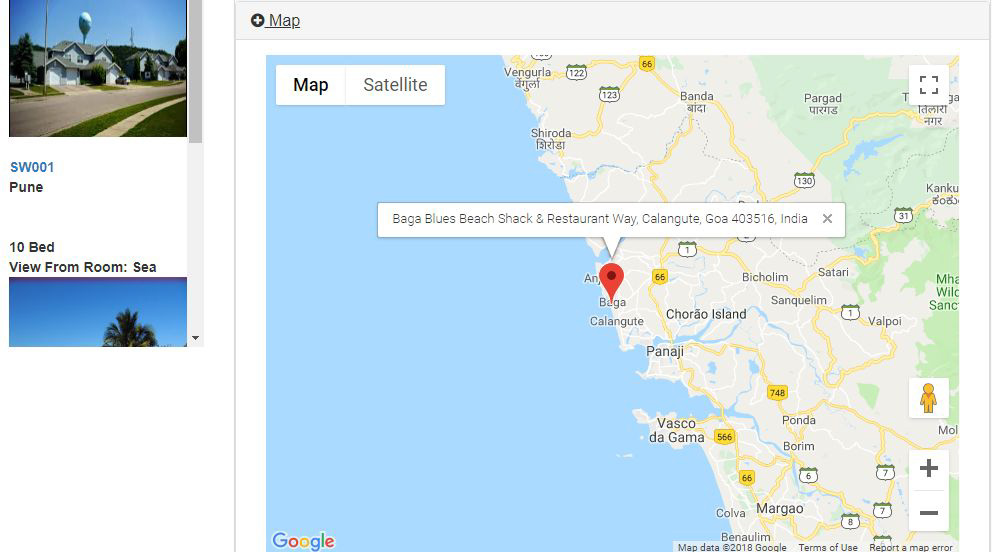 Similar Properties List:
Data captured in system related with rental property:-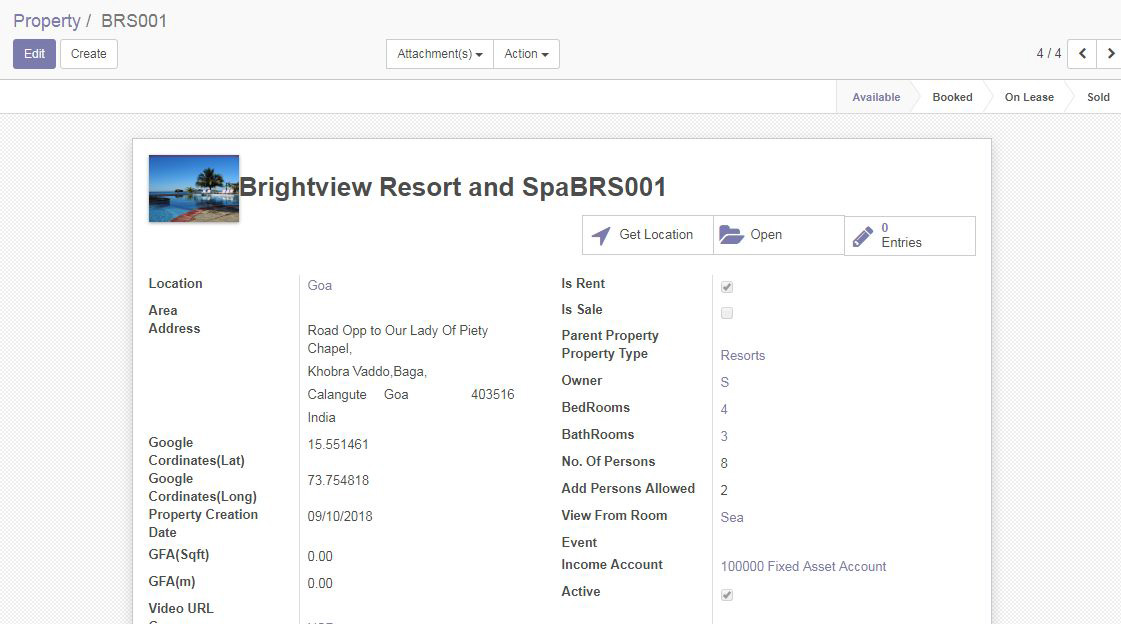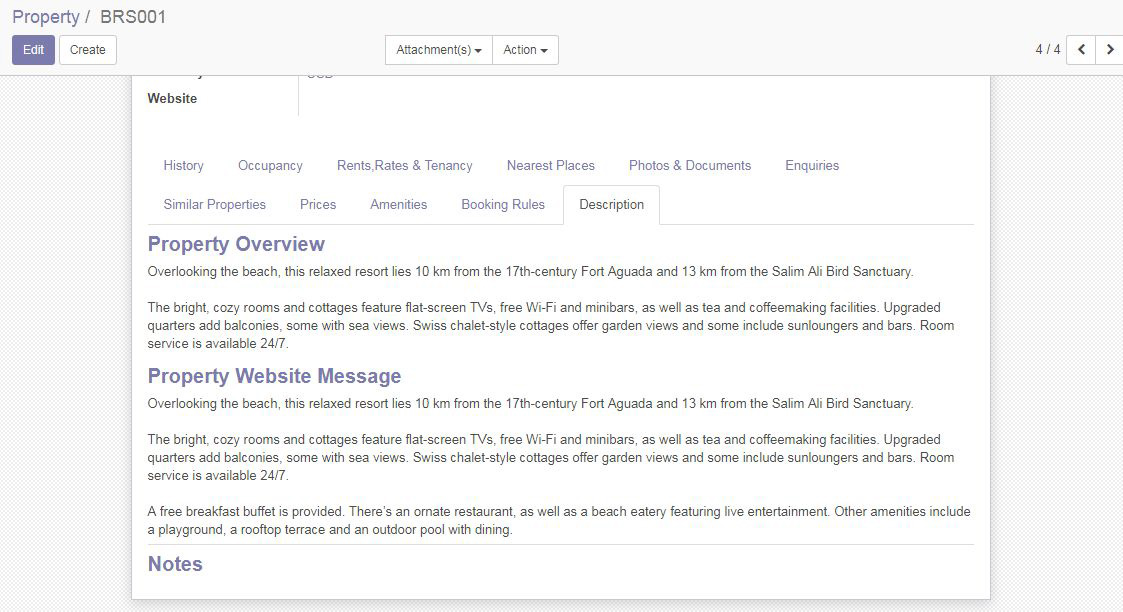 List of details captured in system related with rental property is mentioned below:-
Rental Property Name
Its Reference Name
Property Owner
Rental Property Address
Its Geolocation
Mark property as Rent or Sale
Its parent property if any
No. of bedrooms
No. of people accommodate in property as per standard
Additional No. of person allowed
View from the rental property
If any Event can be arrange
If the Event is allowed then people capacity data
Rental property can easily maintain its History in terms of booking done for it
Other than above mentioned list, rental property module capture other data as well which helps to keep all records of property at one place. Records which can be maintain in system are as follow:-
Rental property History
Occupancy Data
Nearest Places
Photos and Documents
Rental Property Enquiry Data
Similar property
Rental property Prices (Date Range)
Property Amenities
Booking Rule
Rental property Description – Its Overview, Website Message and Note
This module will keep the transactional level data of booking, their client data, Leads generate through website, convert opportunities, etc
This module will be soon available over the Appstore