How can you craft Departmental Org Charts in Odoo 17 for enhanced Team Visualization?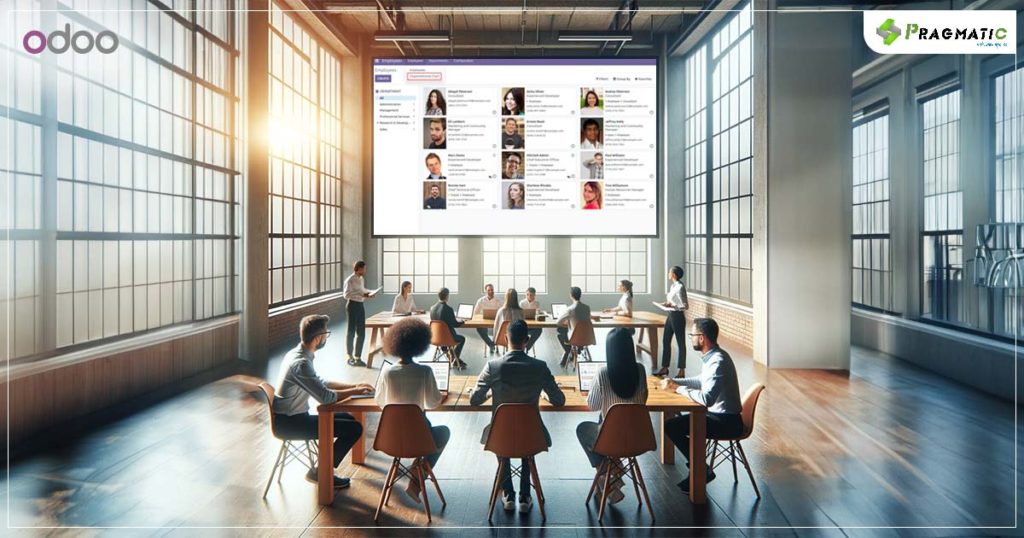 BENEFITS OF USING ODOO'S HR ORGANIZATION CHART FEATURE
1) Better Communication and Collaboration
Easily see who reports to whom, facilitating smoother communication and collaboration among team members.
2) Increased Efficiency
Visualizing the team structure helps in identifying areas for process improvement, leading to enhanced efficiency.
3) Informed Decision-making
A clear view of the organizational structure aids in making well-informed decisions regarding hiring, promotions and restructuring.
STEP-BY-STEP : CRAFTING DEPARTMENTAL ORG CHARTS IN ODOO 17
Step 1 : Install the HR Organization Chart Module
Go to Apps > App Store.
Search for "HR Organization Chart" and click Install to add this module to your Odoo 17.
Step 2 : Create Your Organizational Chart
Once installed, navigate to HR > Configuration > Organization Chart.
Click the Create button to start building your organizational chart.
Step 3 : Add Departments and Employees
Click the Add Department button to create a new department.
To add employees to a department, click the Add Employee button.
Step 4 : Define Reporting Relationships
Drag and drop employees to define the reporting relationships between them and their managers or other team members.
Step 5 : Save Your Organizational Chart
After setting up your organizational chart, click the Save button to keep your changes.
Examples : 
Odoo 17's HR Organization Chart feature is a powerful tool for visualizing and managing your team structure. It not only improves communication and collaboration but also helps in making better organizational decisions.
Pragmatic Techsoft has a strong track record of helping clients migrate to newer Odoo versions. Our experienced Odoo consultants ensure a smooth transition to Odoo 17, allowing you to leverage the new HR Organization Chart feature effectively.
Stay tuned to our website and blogs for more insights on Odoo 17 and other beneficial features.
Interested in exploring Odoo 17 further? Contact Pragmatic Techsoft today for a free consultation and discover how we can assist you in migrating to Odoo 17 or in setting up and managing your departmental org charts.