Important considerations while Choosing the right Home Delivery Management System for your eCommerce Business and look at Home Delivery System built by Pragmatic using Odoo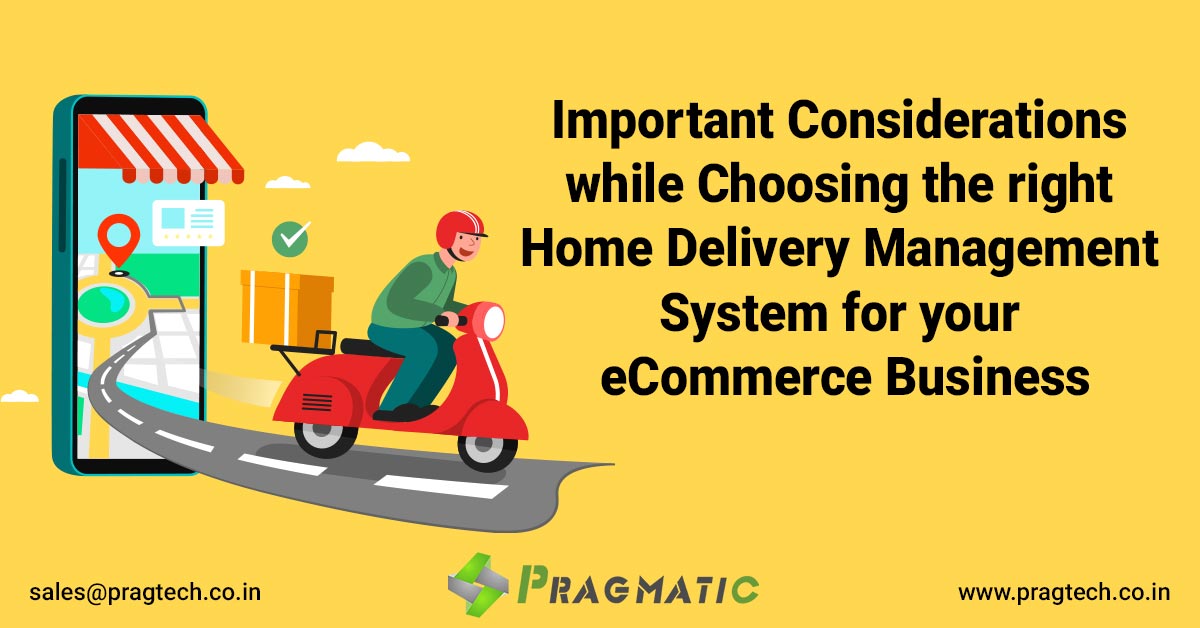 As customer expectations evolve, businesses will need to deploy a robust home delivery management software to keep up with the different delivery types.
Online delivery, on-time in-full deliveries, delivery experience, delayed delivery, good delivery, bad delivery, customized delivery, same-day deliveries, first-attempt delivery and estimated time of delivery, if you are in any way connected to the world of logistics you cannot ignore these terms. Not any more. In the past few years, there has been a rapid rise in the rank of the word 'delivery'.
Why has home delivery management software become so critical?
Customer expectations and their purchasing behavior evolved at a rapid pace. Especially after the eCommerce boom. Businesses like Amazon started delivering on these expectations making them want more. From fast and express deliveries, today same-day deliveries have become the new normal. Savvy businesses quickly realized that to thrive in the modern economy, they need to keep customers at the heart of logistics. Hence, anything and everything related to delivery took the center stage. But delivering goods was never this complex.
To achieve the supreme goal of providing customers with delightful delivery experiences businesses need to optimize and improve a plethora of supply chain and logistics processes. They need to improve last-mile operations, bring in advanced routing capabilities, meet elastic demands, improve visibility of end-to-end logistics operations, boost productivity and more.
The time has never been so ripe to implement a modern home delivery management software that will take into consideration all these aspects and empower logistics stakeholders to meet customer expectations and stay profitable. This is especially true for a home delivery services company. But when it comes to investing in a home delivery management software businesses need to be resourceful and smart. Here are a few must-have capabilities of home delivery management system.
Intelligent Dispatch
Determining the least-cost routes from one depot to a set of geographically dispersed customers such as stores, warehouses, customer homes among others is not an easy goal to accomplish.
Home delivery management system improves fleet utilization and significantly reduces cost per miles by optimizing route planning through intelligent routing algorithms. The software generates highly efficient routes by considering multiple factors like service time, parcel weight, capacity of fleet, traffic patterns, multi-part shipments and more into consideration. It also improves address accuracy, especially for countries that do not have street-level addressing, by cleansing and geocoding customer locations.
Last-Mile Optimization
With ever-evolving customer expectations, efficiently managing logistics between warehouses and customers' front door becomes a challenge, especially with fast order fulfillment needs and smaller order volumes.
Home delivery software solutions empowered by cutting-edge home delivery apps empower delivery executives with an intuitive and powerful mobile application through which senior delivery stakeholders can manage job allocation, routing, delivery sequence and also facilitate real-time communication with customers. This application lets the drivers capture odometer readings, fuel consumption and additional expenses incurred during a trip to get a holistic view of delivery efficiency.
Rapid Scalability
Scaling deliveries during peak business seasons often get the better out of businesses. During festivities, like Thanksgiving, Christmas, New Year's Eve and more, there are sudden demand spikes that in-house delivery teams fail to satisfy.
Modern home delivery routing software quickly outsources delivery tasks and onboard new drivers to scale operations by leveraging crowdsourcing capabilities. Crowdsourcing allows businesses to onboard delivery executives based on cost, proximity, performance, and urgency of delivery.
Enhancing Customer Experience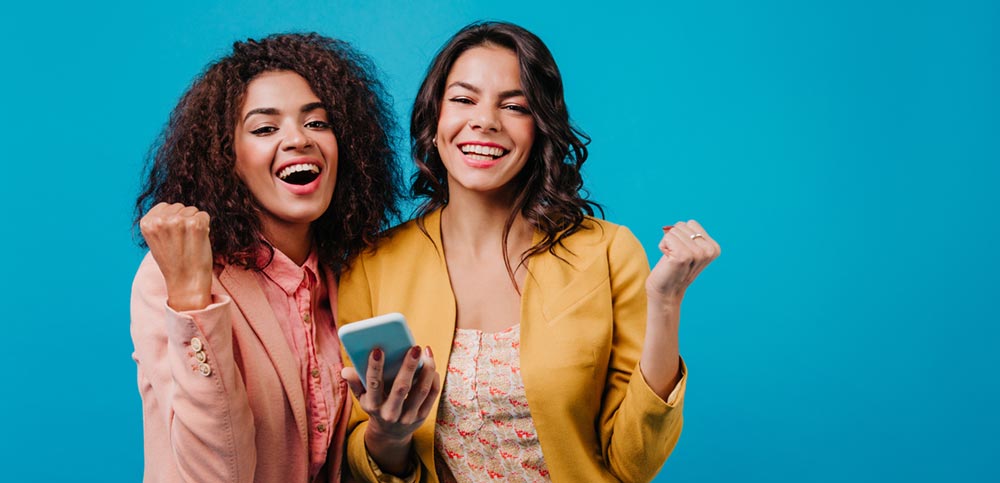 Ensuring transparent and flexible deliveries for customers becomes a daunting task if the right tools are not used. ETA accuracy is equally important when it comes to making deliveries delightful.
Advanced home delivery scheduling software ensures that customers are informed at every step and deliver a predictable, superior and consistent customer experience with proactive alerts and notifications. It provides customers with a track and trace experience that retain, engage and delight customers. A DMS allows customers to change the delivery location and time according to her convenience. These changes are quickly captured and integrated into the delivery workflow and stakeholders are informed accordingly.
Another key element of a DMS is its ability to directly establish a relationship with a brand by making the involvement of 3PLs invisible. A DMS is powered by intelligent chatbots that leverage natural language processing (NLP) technology to understand customer queries better and accordingly provide responses. These queries may include special delivery instructions, location or a place reschedule request, questions regarding returns and more.
Keeping these capabilities in mind will help businesses choose the right home delivery app that ensures high levels of customization, faster ROIs and enhanced customer experience. We'll share more such tips in our upcoming blogs. Till then choose wisely.
FarEye's data-driven delivery management software and home delivery app has empowered 100s of businesses from across disparate industries to reduce logistics costs, improve logistics visibility, and deliver delightful customer experiences.
Odoo Home Delivery All in One App built by Pragmatic