Odoo Pricing : Factors that Influences an ERP Software Cost
You may have noticed that it's nearly impossible to find Enterprise Resource Planning (ERP) pricing online. Leave alone Odoo Pricing.
Why is that?
The short answer is that ERP pricing is complex and depends on a number of factors including the number of users, licensing model, deployment, required functionality, and complexity of the solution, implementation services, and more. Same is the case with Odoo Pricing.
In this post, we are diving deeper into how Odoo pricing models are decided so that you can gain a better understanding of all of the costs associated with implementing an Odoo project.
Licensing and Deployment Options
– Software-as-a-Service (SaaS) Subscription 
SaaS subscriptions allow you to pay an annual or monthly subscription to have your ERP installation and maintenance performed by a full-time hosting or IT organization such as Amazon Web Services. Your system can be accessed from any web browser on any internet-connected device. Hardware, server and IT maintenance becomes the responsibility of the software vendor and associated costs are included in the subscription fees.
– Private Cloud Subscription
Like the SaaS model, private cloud subscriptions allow users to pay an annual or monthly subscription. However, this model allows users to deploy on premises on a web server or with a preferred hosting provider.
– Private Perpetual Licensing
With this, you just pay a one-time, upfront cost for the perpetual license along with recurring annual maintenance fees. The software can be deployed on-premises or at a preferred hosting provider.
Number of Users and/or Resource Consumption
Most ERP vendors charge on a per-user basis, more specifically the number of users who will be using the system at the same time and the level of access they require. Some vendors offer unlimited user licenses and instead of following a consumption-based pricing model. In this case, the client is charged on the resources required for anticipated transactions and can be adjusted as needed.
Functionality, Add-Ons and Customizations
Most ERP systems are modular or application-based, meaning you can pick and choose the functionality that will best serve your organization, without paying for unnecessary modules. In addition to these modules, third-party applications can be integrated to boost functionality or provide additional value to the system.  In some cases, out-of-the-box functionality may not be enough and it may be necessary to customize reports and/or systems to specific organizational requirements.
Hardware/Infrastructure
Depending on your chosen method of deployment, your new software may require hardware and infrastructure investments. For on-premises deployments you'll need servers, networking, workstations, operating systems, SQL server software, and the necessary manpower to maintain it all.  For most cloud deployments, some or all of these requirements will be included in the subscription costs.
Implementation, Data Migration and Training Services
Implementation costs cover planning and organizing the project, training, testing, installation, configuration, process changes and conversions of the software. Even so, implementation service costs can be greatly impacted by the amount of necessary training, and data migration necessary to successfully meet project goals.
Maintenance and Upgrades
Typically, annual maintenance is included in SaaS subscriptions, but for on-premises deployments, your system will require ongoing maintenance to keep your product up-to-date and working properly. Costs associated with ongoing maintenance include any additional hardware needed, network fees, labor costs, and additional fees associated with regular maintenance.
Another way to make sure your system stays up-to-date is to upgrade when new releases of the solution are released. When these updates become available, you'll need to pay an upgrade fee and may need additional hardware or software to ensure the system doesn't become obsolete.
Support
The software will inevitably run into issues with the new solution after implementation. A partner will be required to provide you with adequate technical support to resolve these issues and minimize downtime.
Estimating the total cost of implementing a new ERP solution requires careful assessment of an array of variables including the number of users, functionality and customizations, deployment, hardware, implementation services, upgrades, training, and ongoing support.  The unique requirements of your organization will determine the cost of your implementation project. Understanding the many factors that influence this price will help you to calculate the true cost and ROI of ERP implementation, set a realistic budget, and better evaluate estimates.
In purchasing an ERP system, vendor-buyer negotiations could take a long time, depending on business size and needs. Here, we discuss the factors that influence the final pricing of an ERP software.
Tool Customization and Users
The number of people that will use the system and tool requirements are usually dictated by business size. Fewer user licenses are needed for small to medium-size businesses who also typically do not need high-end, superfluous tools that come with enterprise-grade ERP solutions. Customization is known to increase the price of an ERP tool, specifically for those who have specialized processes.
Cost of Implementation
An equally important factor to consider is the cost of implementing an ERP system. Implementation includes processes like project planning and organization, installation, training and system configuration, among others. Depending on your vendor or customization needs, implementation costs may vary. However, these may be reduced if you opt to use some of your IT people to help in the implementation process.
Maintenance
This is specifically for those who are planning to invest in an on-premise ERP solution, which requires regular maintenance. These costs include networking fees, IT personnel expenses and additional hardware.
Training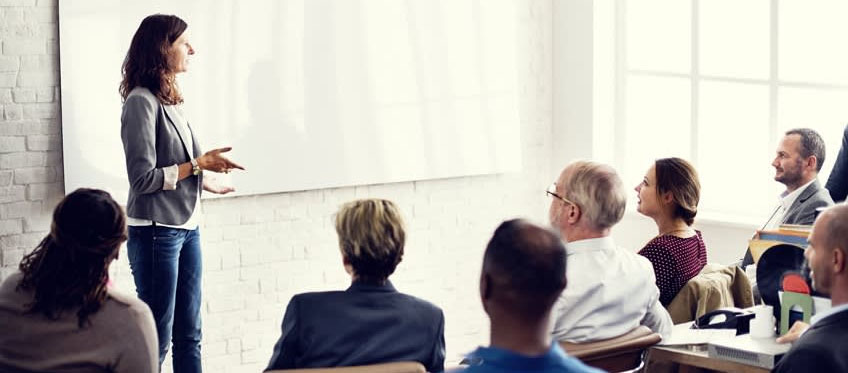 Any business using an ERP system for the first time should have their staff trained in using a system and such may take time with learning curve and all. Training costs do not simply involve one-time payments, more often than not, continuing training is required to ensure proper use of a system. However, many vendors offer training resources for free to help users improve their ERP skills.
Third-party software add-ins
Many ERP vendors integrate software from other companies to boost functionality or add value to their ERP systems. For example, ERP vendors offer third-party software add-ins which allow users to create customized documentation and reports, generate barcode labels and perform custom data extractions.
Because third-party products are usually designed by a specific vertical market, their functionality is often first-rate. You can expect third-party software licensing to be about 10-15% of the overall software costs.
Maintenance (for On-Premise)
Unless you're considering purchasing a cloud-based ERP solution, most systems will require ongoing maintenance.
Maintenance with on-premise ERP software is extremely important. You need your product working properly and constantly up-to-date. Costs associated with ongoing maintenance include any additional hardware needed, network fees, IT labor costs, and any other departmental costs to ensure your enterprise solution is in perfect shape.
Initial and Continuing Training
When you talk about enterprise resource planning and overall cost, you must talk about training.
Utilizing ERP software can be a learning curve, especially for those who are unfamiliar with utilizing an enterprise solution, or those who aren't as technologically-savvy as others. There are initial costs associated with training your employees on in-depth tactics and ways in which to use the system. There's also costs associated with continuing training, specifically on-site training when needed.
All of the above given factors are taken into consideration when devising Odoo pricing. If you want to know more or want to talk to one of our Odoo experts do call us on  +1 713 701 5957 or drop in an email at sales@pragtech.co.in