Odoo Selro Connector App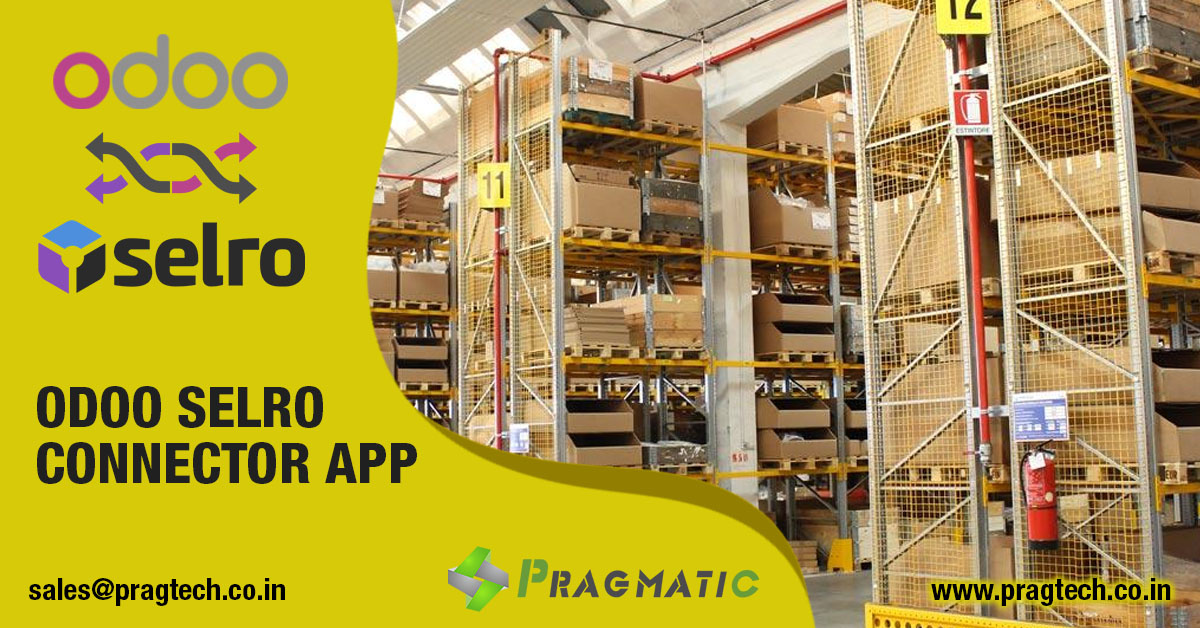 Pragmatic Techsoft Pvt Ltd has introduced a wonderful feature of connector between Odoo and Selro.It is a bi-directional connector between Selro and Odoo.
Selro provides all the tools that you need to manage and run a successful eCommerce business. Manage multichannel inventory and orders, keep stock levels in sync with all your sales channels and much more.
It is being very much essential to integrate your Selro account with Odoo. This connector is built from the ground-up to provide seamless integration for Selro and offers a very battle-tested integration with Odoo. Also, this module saves your time by instantly entering items and inventory data from your Odoo instance into Selro and automatically importing Selro orders, Products and customer data into Odoo.
After installation of our module, there is no more need to login at your Selro account to make updates to your data.
Advantages:
Imports Sale orders from Selro to Odoo.

Imports Products from Selro to Odoo and Creates a new product if it is not available in Odoo.

Imports of customers from Selro to odoo and Creates a new customer if it is not available in Odoo.

Import Product Categories from selro to odoo

Exports Products from Odoo to Selro.

Exports Stock from Odoo to Selro.

Mapping of Product based on Barcode
Import Orders, Products and Customers from Selro to Odoo
Importing Order will also imports & create Products and customers information along with sale orders.Odoo has intelligence to create new product/customers while importing orders from selro if that product/customer is not available in odoo.
Sale orders imported from selro, will captures order details such as below:
Order Status

Payment Method      

Shipping Method

Invoice Address

Delivery Address

Phone Number

Customer Name

Product

Quantity
And many more details will be imported from selro to Odoo through connector.
Import Categories from Selro to Odoo
Product Categories created in Selro, can be imported in Odoo,at present.This categories can also be imported along with Import orders(Provided as per requirement). Categories of products/items is helpful to keep the track of stock, category wise in odoo.
Exports Products from Odoo to Selro
Integration between odoo & selro has an export feature wherein products are exported to selro. This feature provides the accountability to keep active product list both in Odoo & in Selro.
Exporting products captures following data:
Product code

Product description

Product quantity

Product price
Exports Stock from Odoo to Selro
The actual stock declared/assign to a vendor(Supplier) on a product , using this export utility it will start exporting vendor stock product by product from odoo to selro.
Mapping of Product based on SKU(Stock-keeping unit)
Mapping feature maps the product in odoo and selro based on SKU for a Product. Over period of time the product name may change but the sku given to a product will remain same. We have given a functionality wherein If a products with different name has same SKU in odoo & in Selro, then odoo will map the product in odoo and in selro based on SKU. And if that SKU is not available in Odoo, then a new product will be created in Odoo.