Odoo.sh : The Future of Cloud-Based Business Management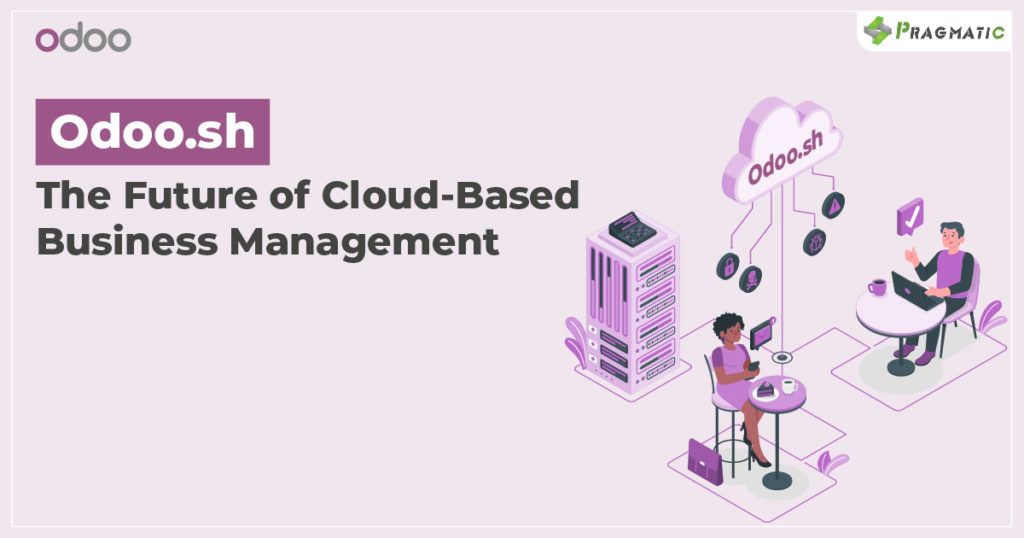 Want to stay ahead of the competition?
Then, You need a smart and efficient way to Manage your Business Operations, and that's where Odoo.sh comes in.
What is Odoo.sh?
 Odoo.sh is a cloud-based platform that offers a range of business management solutions, including CRM, eCommerce, project management and accounting. Using Odoo.sh's robust features, you may simplify processes, enhance efficiency, and multiply output.
Let's look at some of the Benefits of Odoo.sh :
1) All-in-One Solution :
With Odoo.sh, you get an all-in-one solution that eliminates the need for multiple software applications. This reduces the risk of data duplication and saves time and money that would otherwise be spent on purchasing and maintaining different software applications.
2) Real-time data and analytics : 
Odoo.sh provides businesses with real-time data and analytics, which allows them to make informed decisions based on accurate information. This, in turn, can help businesses optimize their operations and increase profitability.
3) Customization options : 
Odoo.sh is highly customizable, with a range of apps and modules that can be tailored to meet the specific needs of each business. This means that businesses can choose the apps and modules that are most relevant to their operations and customize them to suit their unique requirements.
4) Collaboration tools : 
Odoo.sh offers a range of collaboration tools, which can help businesses improve communication and teamwork. These tools include task management, team chat, and document sharing, all of which can help to streamline workflows and improve productivity.
So, How can you optimize Odoo.sh such that it serves your company's needs? 
That's where Pragmatic Techsoft comes in. Pragmatic Techsoft is a leading provider of Odoo.sh development and implementation services. With their expertise and experience, they can help you leverage the power of Odoo.sh and tailor it to your business's unique needs.
Pragmatic Techsoft can Assist you with :
Odoo.sh Implementation : Pragmatic Techsoft can help you implement Odoo.sh for your business, ensuring that it is customized to your unique requirements.
Customization : Pragmatic Techsoft can help you customize Odoo.sh to suit your business's specific needs, ensuring that it works seamlessly with your existing systems and processes.
Training and support : Pragmatic Techsoft provides comprehensive training and support for Odoo.sh, ensuring that you and your team are fully equipped to use the platform effectively.
Odoo.sh is, Indeed, the Smart Way to Manage your Business!
Don't Wait any longer! Connect with Our Odoo Gurus and find out how Pragmatic Techsoft can assist you with implementing Odoo.sh and improving your business's efficiency.