Best Practices to Confidently Run a Virtual Team with Odoo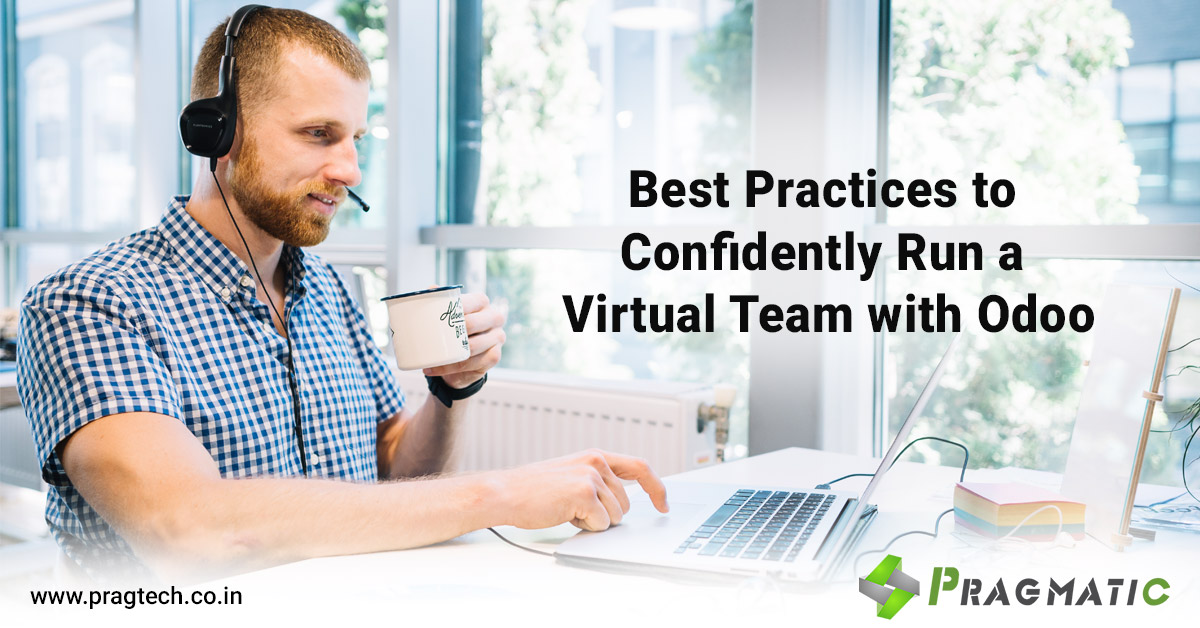 Working from home has been a growing trend and with the outbreak of COVID-19, unconventional workspace arrangements might become mainstream.
Though work from home appears to be an unmanageable task, it actually is a boon in disguise primarily because of the increased output from employees, who do not have to waste their time and energy commuting. It can also help the company save overheads and as it is rightly said, money saved is money earned!
As an employer, managing all different aspects of business virtually all of a sudden did add to the chaos, with the need for numerous Odoo-specific tools to solve all different types of problems.

Access Complete Article

Challenges of managing a team remotely:
Communication
Planning & goal setting
Project management
Use of technology tools
Task and time estimation
Data security
Consistency
Would it not be great to have a single tool to solve all your problems? Well, Pragmatic Techsoft can help you with the Odoo-based solution!
There are 2 aspects to be considered while listing the solutions i.e. personal and technological.
Personal aspects (from employee perspective):
Find your Quiet Place: Try and set up your office in a quiet spot with least distractions i.e. away from a busy road, living room, kids playing area or even kitchen, where aroma could also be a deterrent, especially when food is being prepared. It can keep you from focusing on the task at hand.
Find the right Phone System: Your phone system must be able to link and support all your remote locations.
Invest in High Speed Internet: A high speed Internet connection with WiFi is a must for uninterrupted work.
Time Management: For some people, working remotely means not having to watch the clock, but the opposite is actually true. Staying organized and meeting deadlines is one of the most important rules when an employee is away from a traditional office setting. Google Calendar is a great time management tool for keeping your own schedule straight and coordinating with teams and customers for meetings, work sessions, vacation coverage, and also to avoid conflicting schedules. It is possible to sync both Office365 and Google Calendar with Odoo HR time-sheet.
Keep Regular Business Hours: One will be able to focus better when specific blocks of times are allotted each day for work. This also demonstrates to friends and family you're serious about work, and also prevents clients from calling at all hours of the day and night.
Consider Childcare: If one can't afford it every day, consider hiring a babysitter or helper for the days when you have conference calls, teleconferences or need to work in peace and quiet.