How to run Multichannel and OmniChannel eCommerce Company using Odoo Community and Enterprise Edition?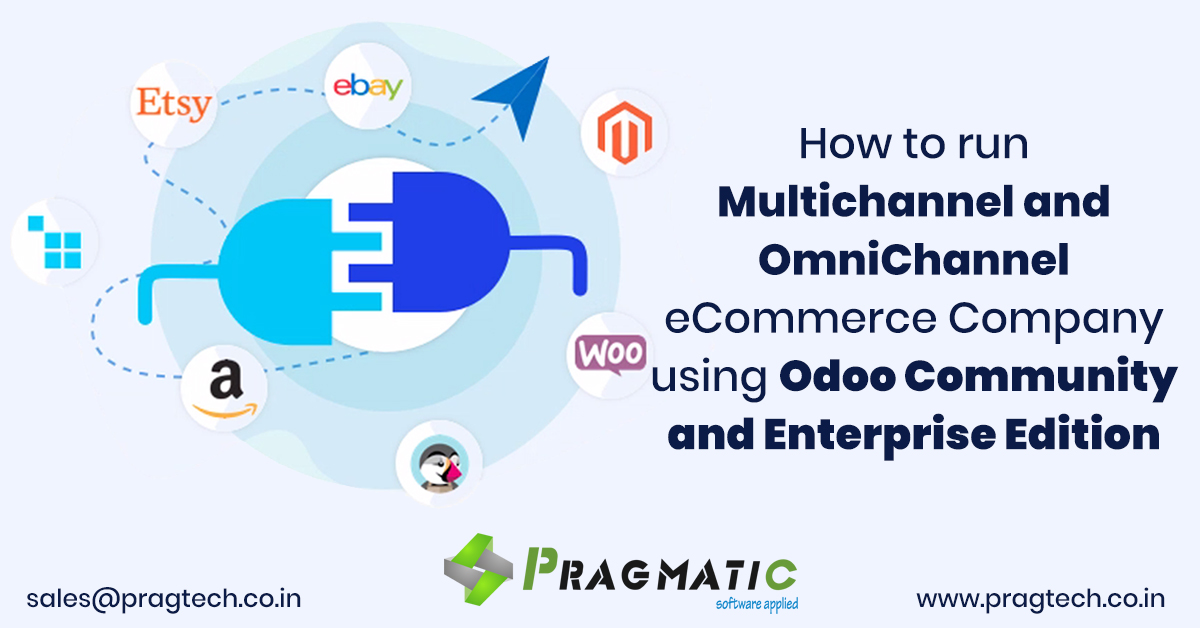 Omni-channel retail (or omnichannel commerce) is a multichannel approach to sales that focus on providing seamless customer experience whether the client is shopping online from a mobile device, a laptop or in a brick-and-mortar store.
According to Harvard Business Review, 73 percent of all customers use multiple channels during their purchase journey. Only when the customer has gathered as much information as possible from a variety of sources to support their purchase decision, will they decide to buy from a retailer.
Omnichannel operations focus on the entire customer experience—not the customer's individual experiences on different channels.
What Is Multichannel E-commerce?
Multichannel e-commerce is the practice of selling products on more than one place online. Even if you've never sold anything online before, chances are you have some practical knowledge as a customer. If you've placed an order for giant googly eyes or yodeling pickles in the middle of the night—congratulations: you've participated in multichannel e-commerce.
While online marketplaces like Amazon and Walmart sell and ship their own products, they also allow third party sellers to list products for sale on their websites. Savvy sellers understand that having products for sale on multiple marketplaces is the best way to get their listings in front of the largest possible audience, so they choose the best channels for their product verticals and set up shop. But these marketplace giants aren't the only major channels businesses sell on.
Why sell on multiple channels?
Though selling on multiple marketplaces might seem daunting at first, once you find products that are high in demand and have low costs, it is time to start looking at other marketplaces so you can expand your customer base and increase your profits margins. Each marketplace has their seller fees. For Amazon, there are fulfillment and variable fees. On eBay, there are insertion and final value fees. Additionally, on Walmart, there are referral fees. Become familiar with each of these fees and other characteristics of each marketplace. Here are some of the fundamental differences:
Odoo Apps for Multichannel selling
1. Web store Odoo Integration
In case you re not using Odoo eCommerce apps, you could easily integrate your existing eCommerce web store with Odoo. Odoo has connectors for all major web stores including but not limited to WooCommerce, Shopify, Prestashop and others. This allows you to get all your orders from your own website in to single place for Order processing.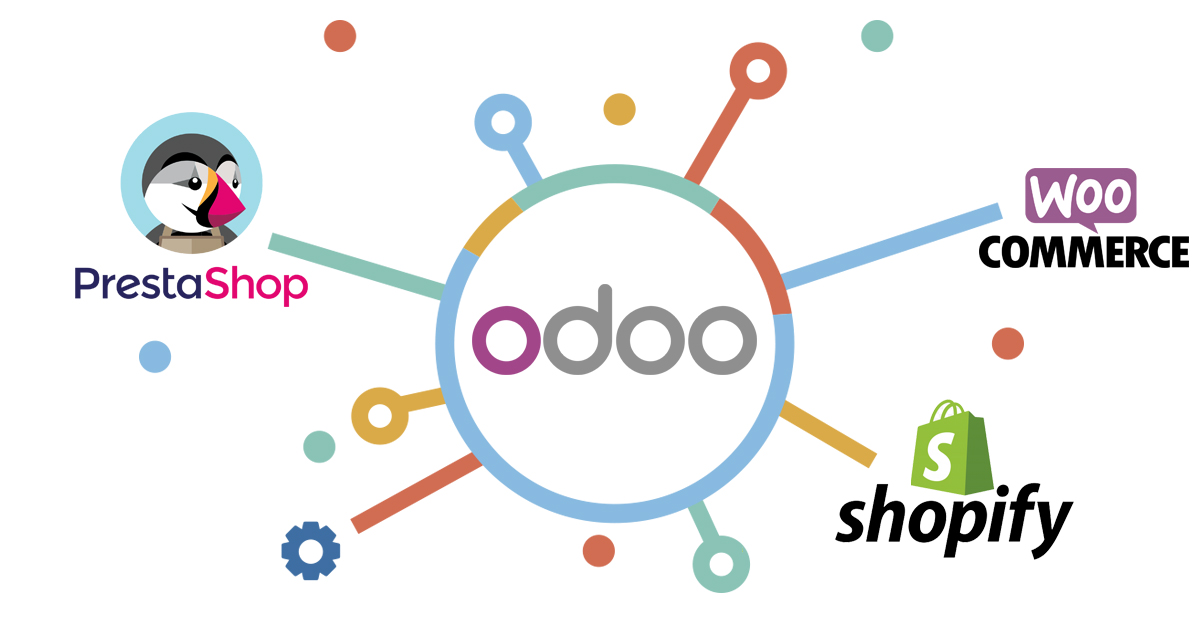 2.Amazon Odoo Integration
Odoo has an Amazon orders integration app which allows you to publish apps on Amazon and export the orders to Odoo for processing.
3. eBay Odoo Integration
Odoo eBay app allows integration with eBay. Orders can be imported in Odoo for processing.
4.Walmart Odoo integration
We can leverage this app to sell on Walmart marketplace.